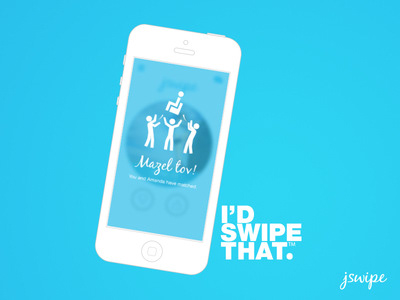 JSWIPE DATING APP
JSwipe is the largest Jewish dating app. While it may have began as a tongue in cheek play off of a more popular dating app, it has quickly become a cultural phenomenon and a major part of the Jewish millennial experience. It was acquired by Spark Networks (NYSE:LOV) in 2016.
When redesigning JSwipe, my goal was to transform it from being the funny
"Jewish Dating App" to the must-have"dating app" for the Jewish community.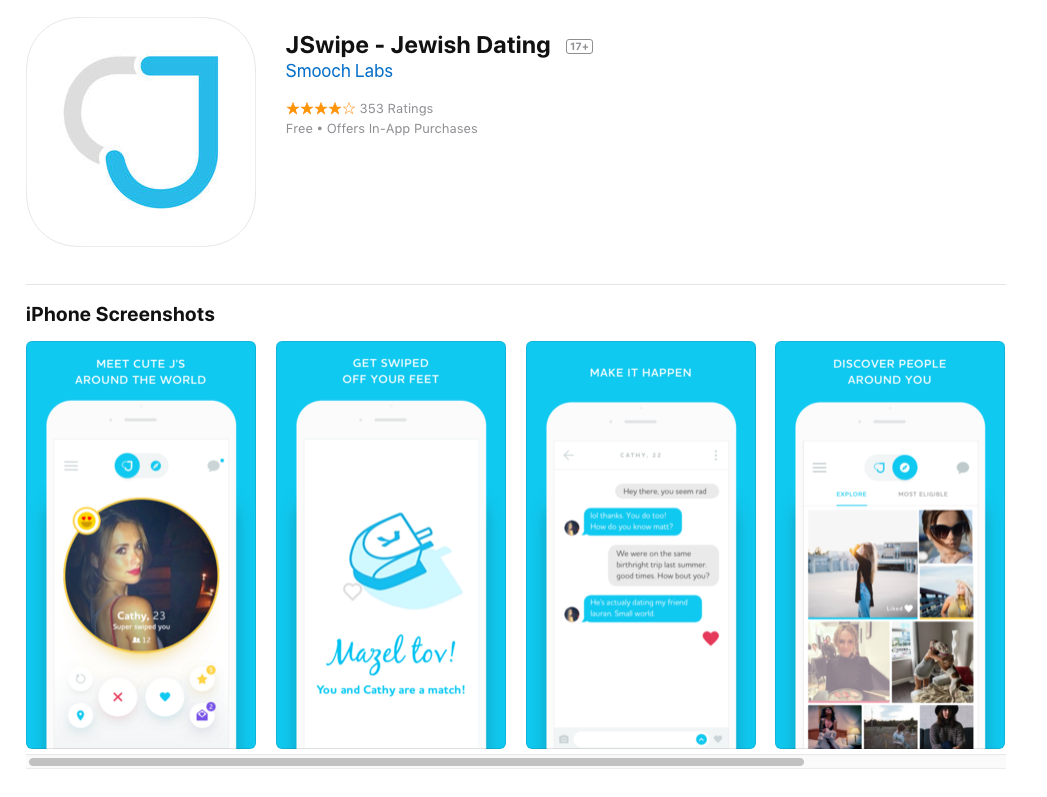 While JSwipe was an immediate hit given its branding, timing, and market fit, it was not without its fair share of roadblocks. From lawsuits to societal stigma with dating apps, our team had to overcome many challenges to find success. 
​​​​​​​
CHALLENGES


From a design perspective, a lot of the choices we made were modeled off of other popular dating apps. Our challenges specifically arose when designing our own unique features like Super Swipes, Chat Expiration, and the Religious Filters. There were also some fundamental issues we needed to address if we wanted to succeed in our market. 
Admittedly, JSwipe was at first considered a bit of a joke. Between its cheesy branding, marketing, and product design, it was difficult to believe JSwipe would ever become a serious app with a thriving community.
When JSwipe first launched, dating apps still carried a negative stigma with them. In the Jewish community, with its strong traditional values, this was especially concerning. Therefore, we needed to avoid being considered a hookup app. Our goal was to become an app Jewish parents would hope their children were on. 
1. TURNING A PROFIT
After JSwipe's acquisition by Spark Networks, a large focus was placed on becoming profitable. Given that our app was free and competition in the dating space is heavy, we had to find smart ways of turning a profit. 
In order for people to take us seriously, we need to take ourselves seriously. We needed to approach the product from the user's point of view. Rather than being a "Jewish dating app", I intended on building a "dating app" for Jews. This began with changing the logo from a star of david to the letter J. We also improved the overall design of the product, colors, typography, and messaging. 
Finding a way to become more than a hookup app, required finding a solution for a industry/societal problem as much as a JSwipe specific one. In order to broaden our appeal and shake up the stigma around online dating, we understood that we needed to keep things light hearted. Combining Jewish humor and self deprecation, we communicated to our users that we were self aware. We added bright colors and a softer font to the app and branding to help lighten the mood. Features like emoji super swipes also helped make the in app experience fun and light hearted.
While we continued to stay focused on building great features our users wanted, we also began thinking through the business lens. For example we built our super swipe feature as a way for users to stand out, but also as a way for us to provide additional value for our paying subscribers. We have since added other premium features such as photo optimization, profile boosting, and an explore feed where users can find the most eligible users on the app.* 
*While many of these features are now available to premium subscribers in other dating apps, it's important to mention that they weren't at the time. We came up with through user research, product strategy, and feature iteration. 
With nearly a million users, a globally recognized brand, and a vibrant community, JSwipe has become a staple of the Jewish millennial experience proving the power of great branding, marketing, and product design. Its marketing campaigns have been

featured by Facebook

and it's story written up in

national news publications

. After being acquired in 2016, JSwipe has continue to flourish with continued growth, a robust advertising experience, and a growing paid subscription base.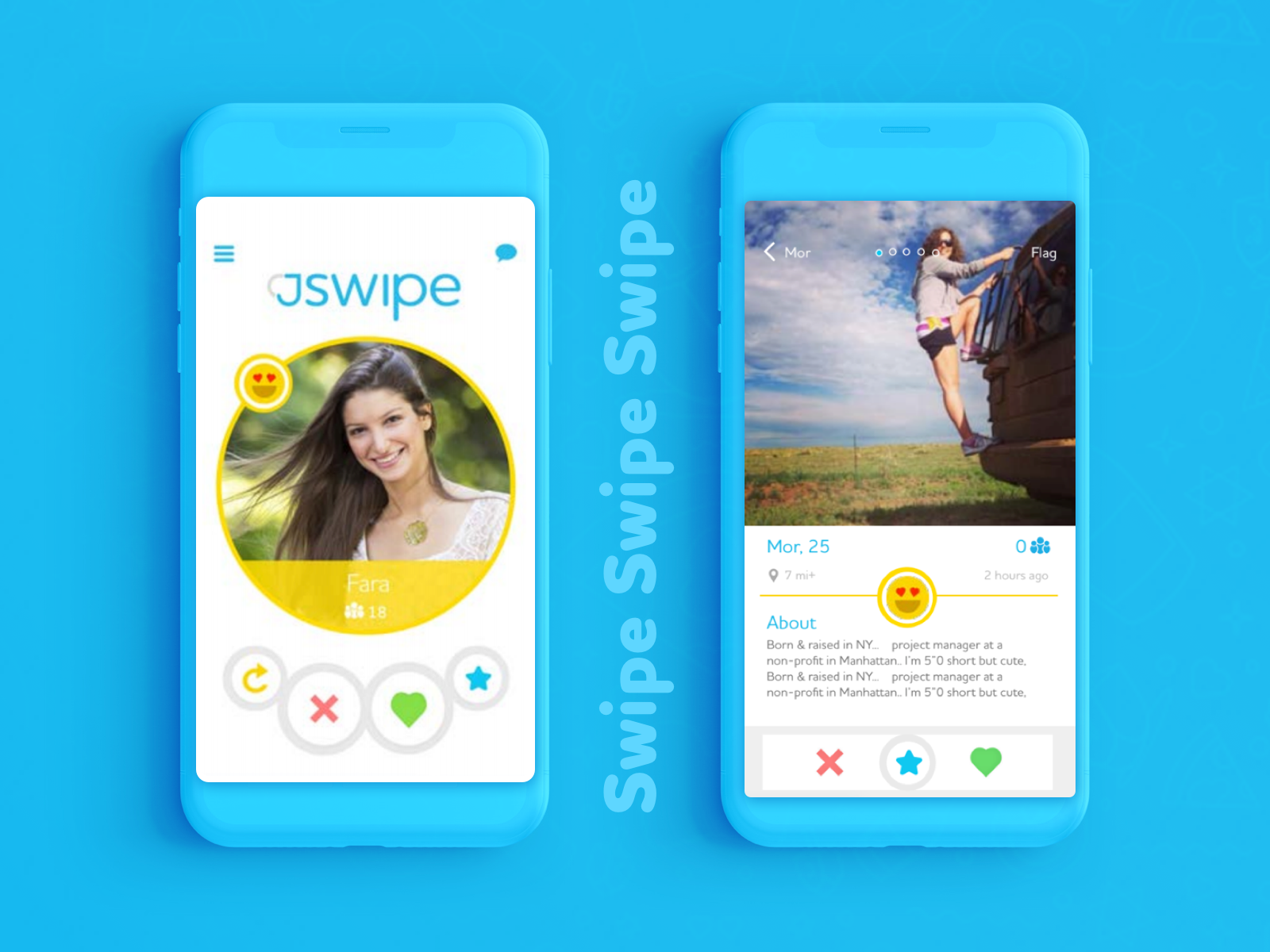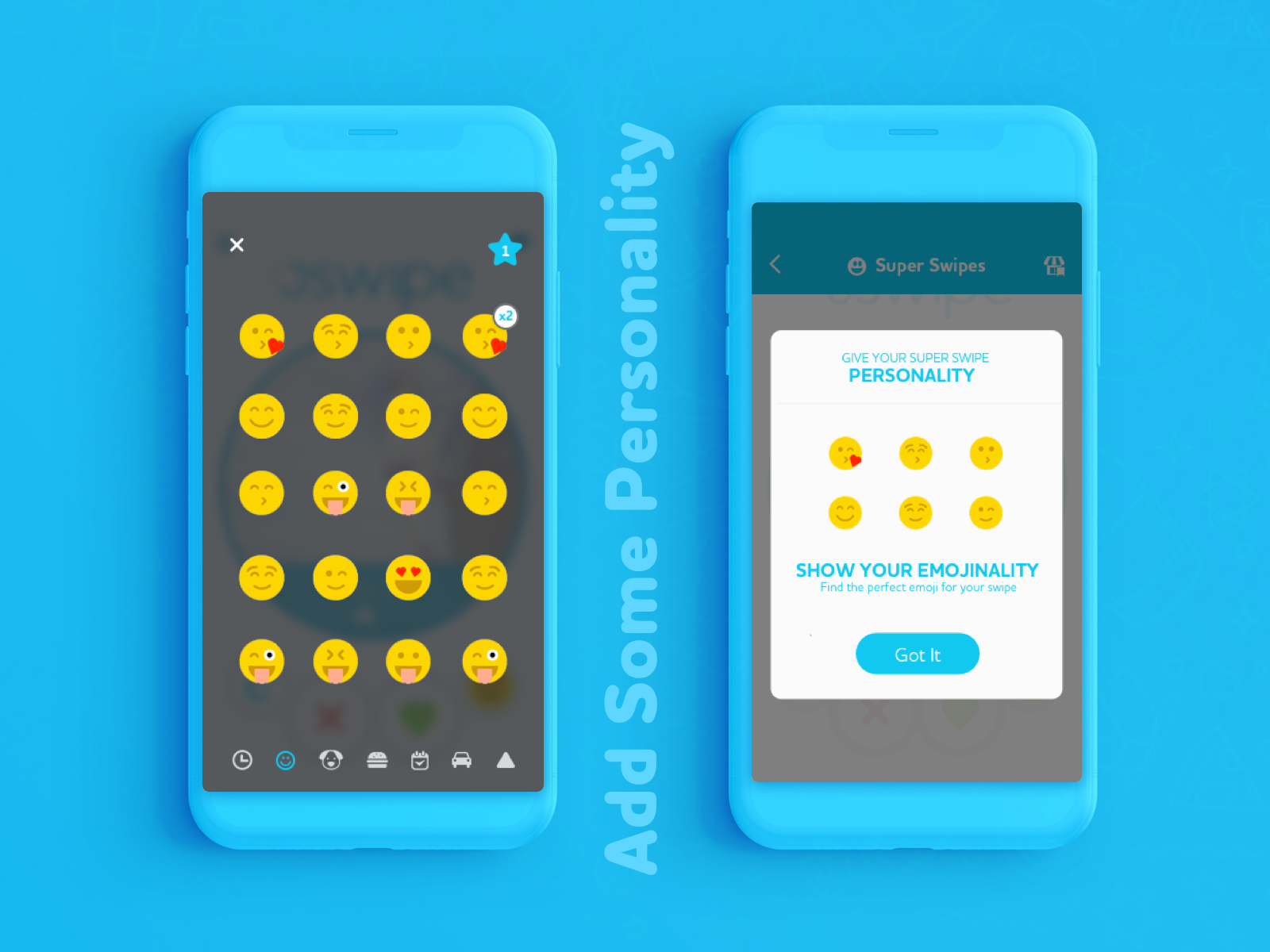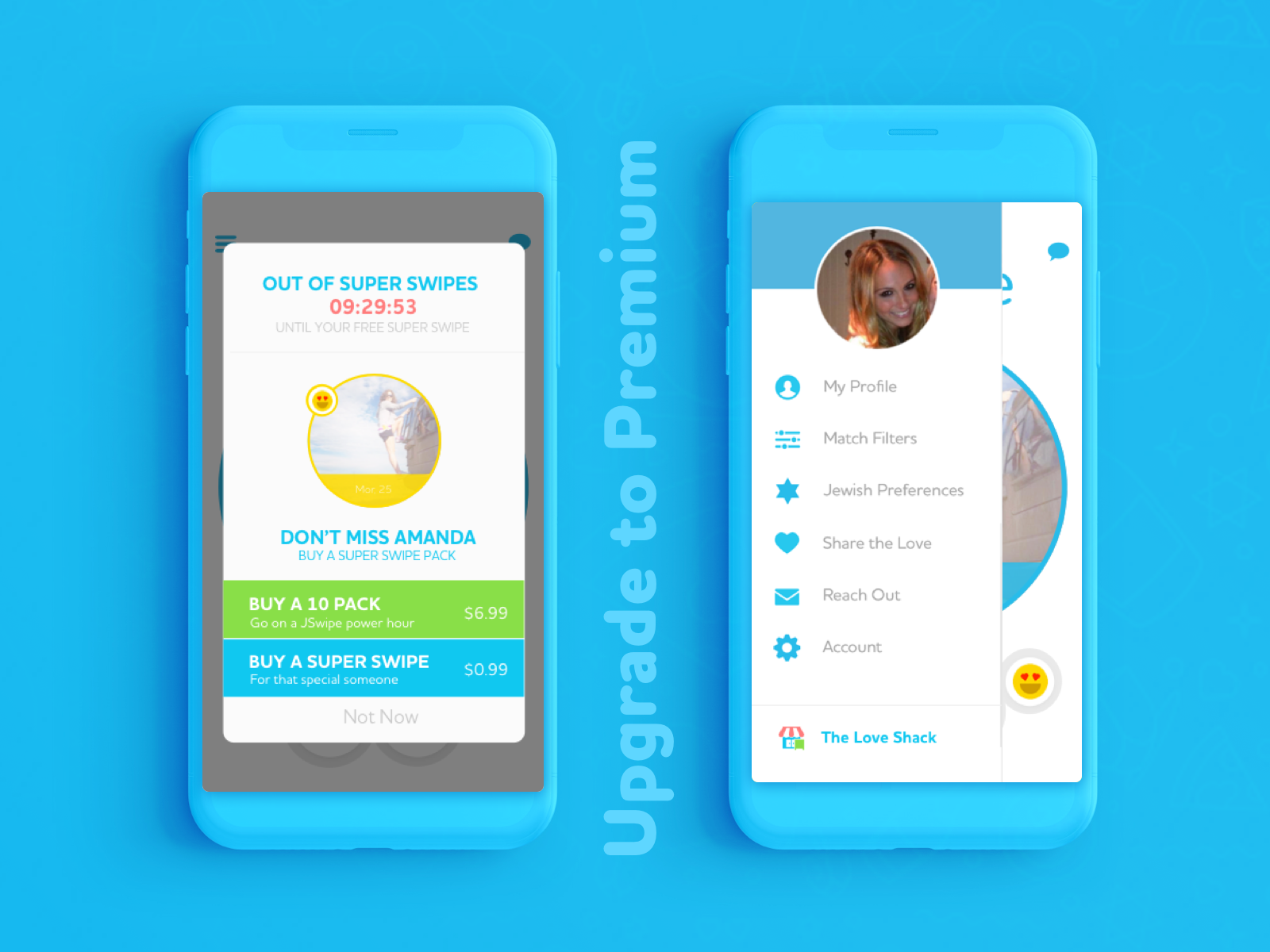 At first, the JSwipe app was littered with Jewish clipart like stars of davids, and tag-lines about Bubbys. While this served us well at first given the large role humor plays in the Jewish community, we quickly needed to change our tone if we wanted to be taken seriously. This is what motivated our rebrand and new communication strategy. 
There are many levels of "Jewish-ness". Therefore, we built the ability to set and filter by denomination and observance allowing our users to find their ideal match. 
Far before other apps implemented similar features, we heard from our users that they wanted a way to stand out. With that in mind, we built our super swipe feature. Using a licensed set of custom drawn emojis, we allowed our users to swipe right with additional flavor. This also served as the first premium feature for our paid subscription service.
Swiping one profile at a time was considered a user experience breakthrough creating a global trend of "Tinder for ____" startups. This model served us well as we grew our network, but with time users began feeling exhausting
 with what we started calling swipe fatigue. This lead to JSwipe's latest feature called explore. In explore mode, users can scroll through dozens of profiles and filter between random and most eligible users. This has proved to be a huge hit with swiping on most eligible users becoming our number one converter for premium subscribers.