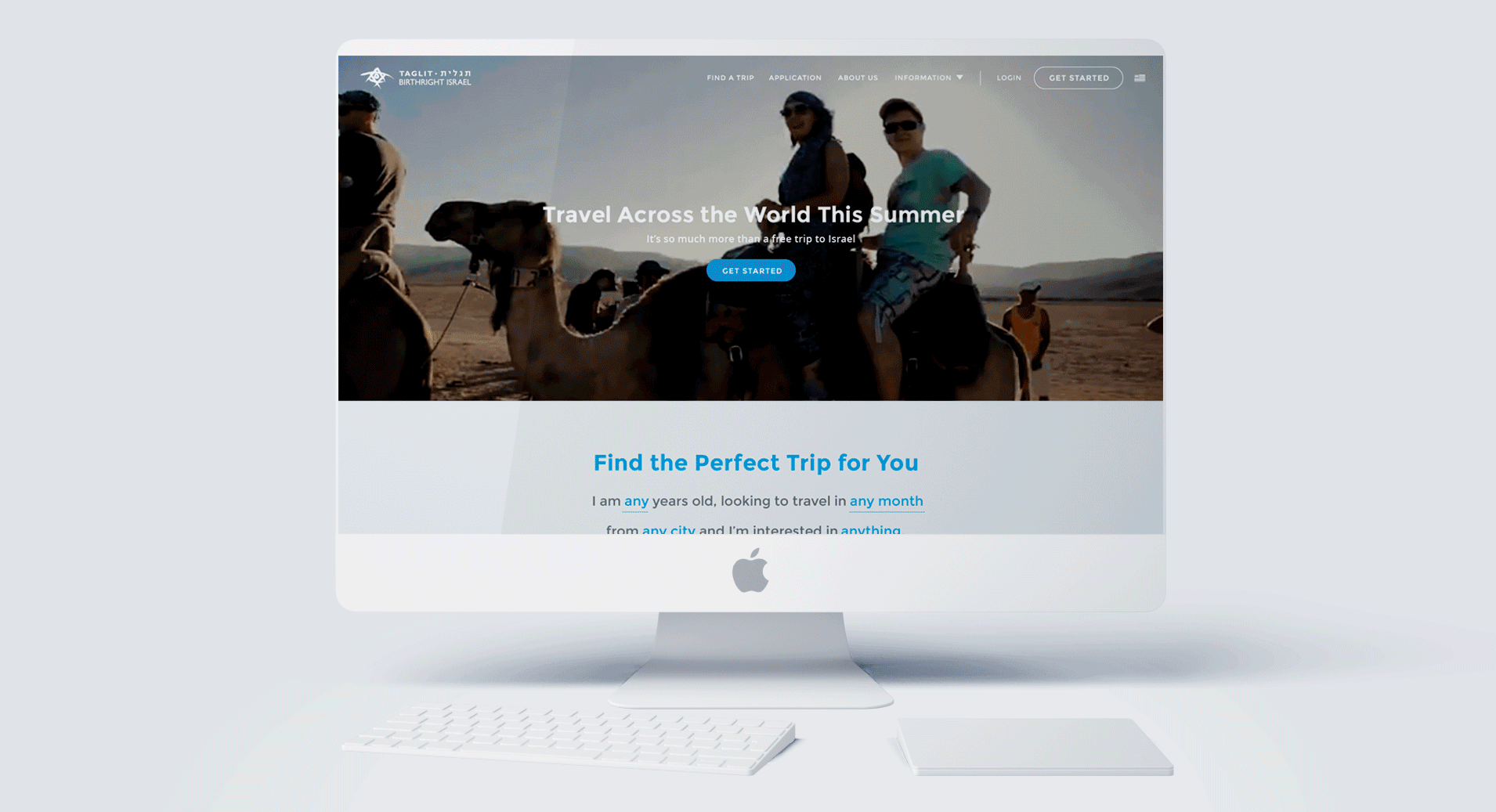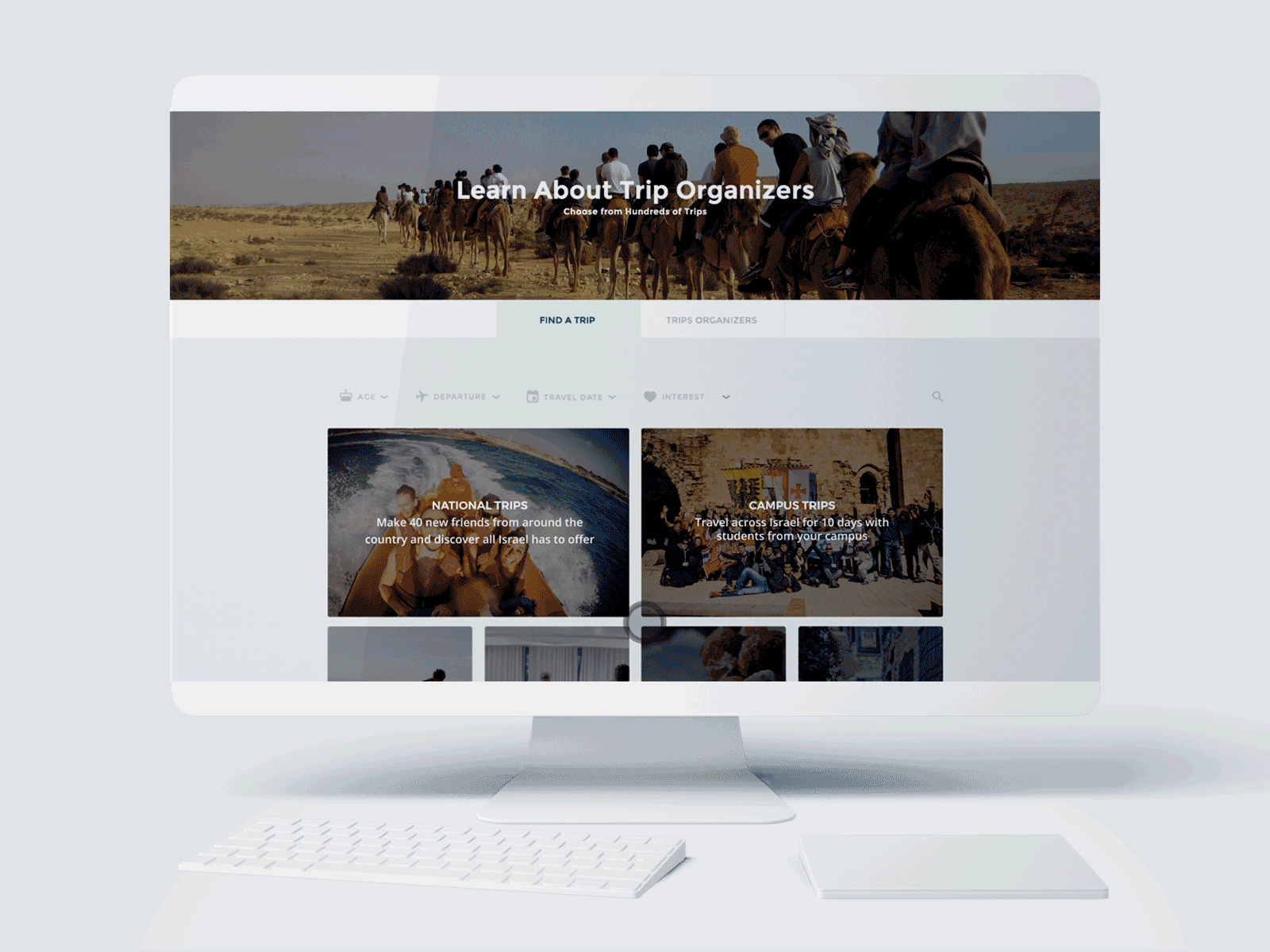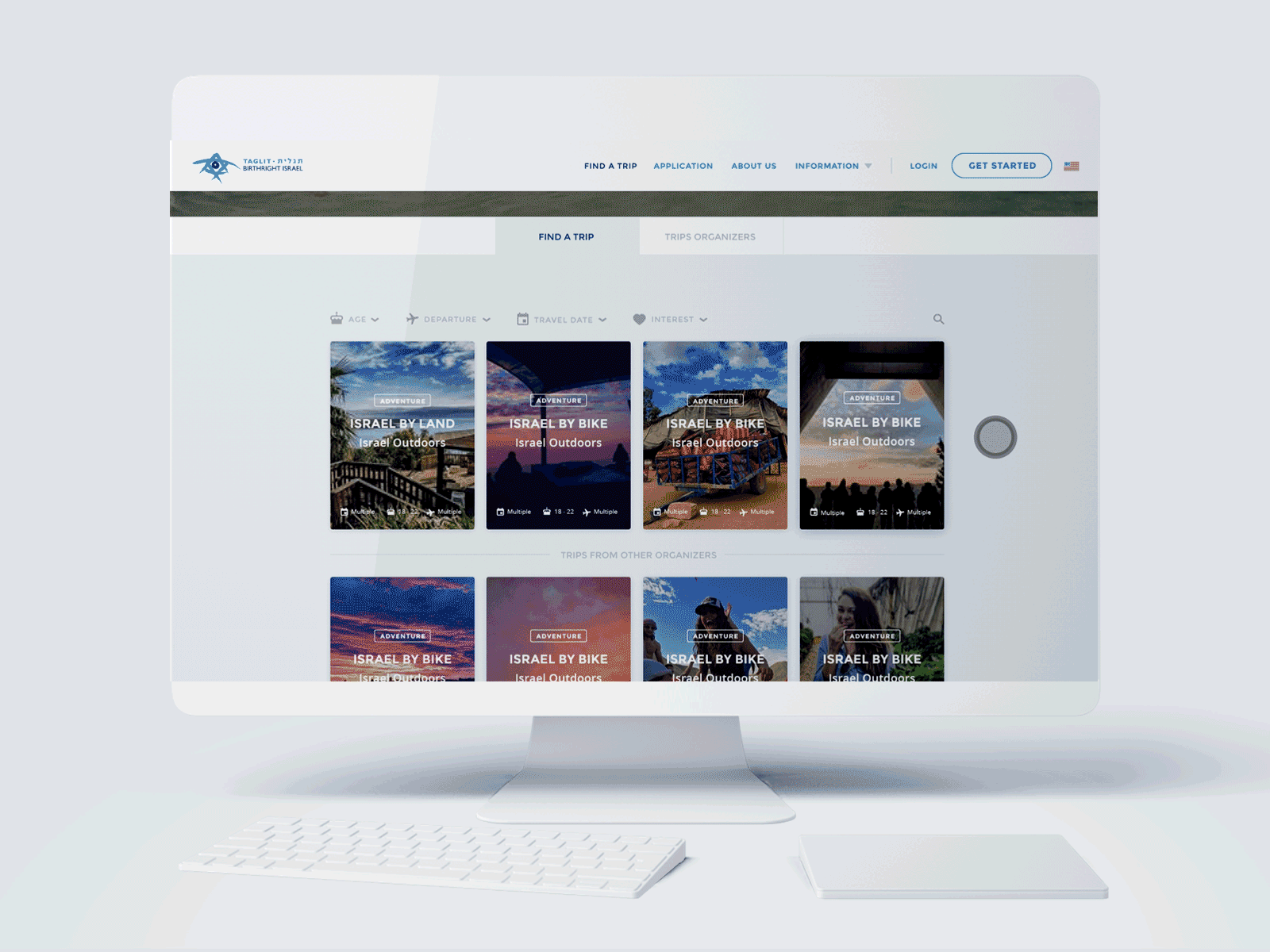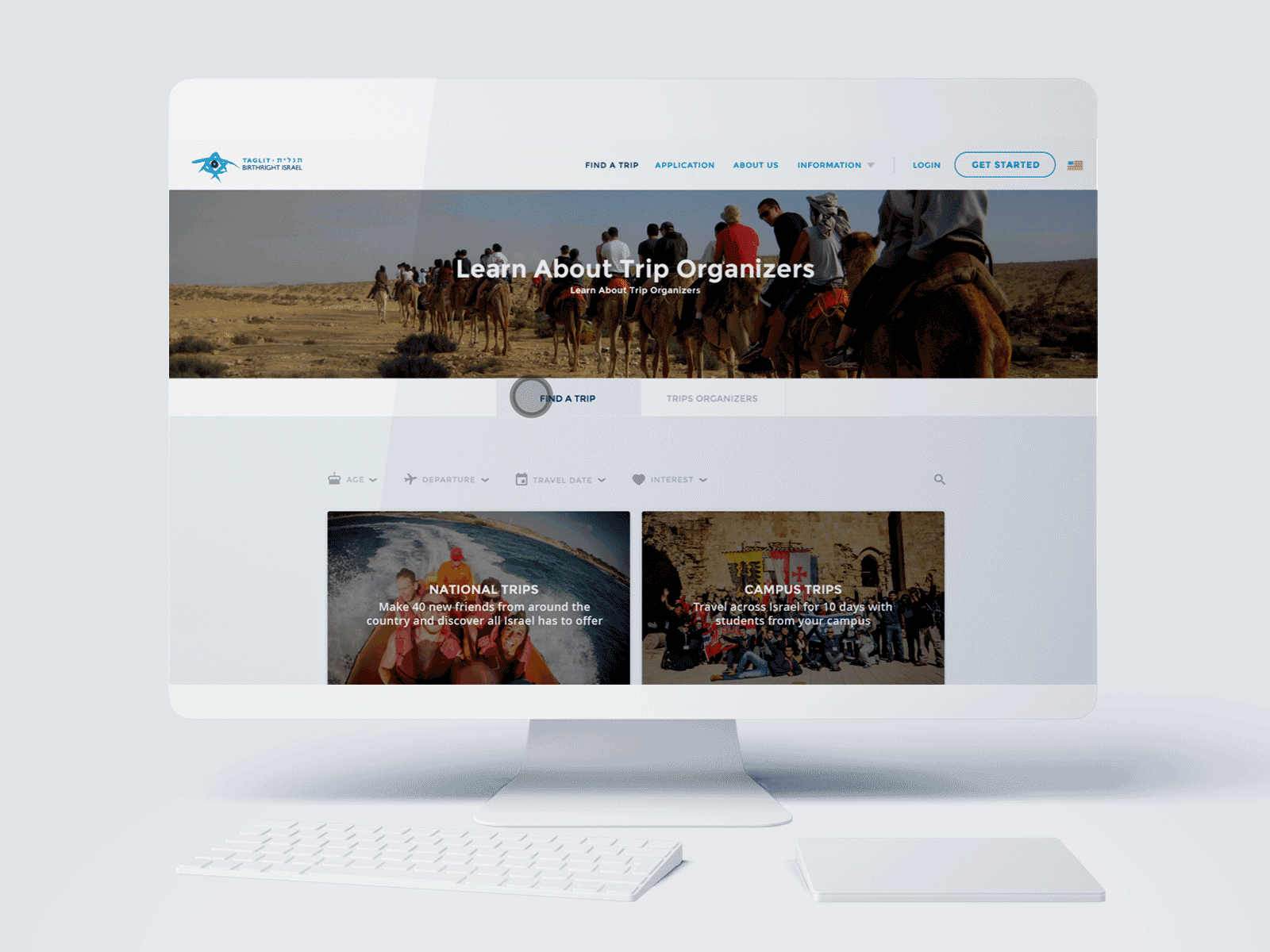 TAGLIT-BIRTHRIGHT ISRAEL
Taglit-Birthright Israel, also known as Birthright, is a not-for-profit educational organization that sponsors free trips to Israel for young adults of Jewish heritage. With over a half a million participants and over 50,000 annual applicants, Birthright has become a core component of the millennial Jewish experience.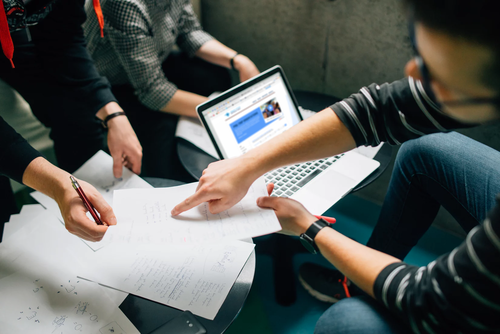 Role: Product Owner and Lead Designer
While leading the creative team at
MLLNNL
, I was responsible for strategizing, pitching, and winning the opportunity to revamp Birthright Israel's digital ecosystem. After years of building a legacy system, our goal of revamping and modernizing their web infrastructure and user experience was an ambitious one. 
Along with a team of talented UX, UI, and interactions designers, and working within heavy constraints, we redesigned Birthright's website to support the needs of their young users who expect intuitive user experience.
My role included team building, user research, system architecture, and product design. I was responsible for weekly stand-ups, client calls, and navigating the complexities of redesigning the application structure of a large international organization. Additionally, I was responsible for creating documentation and a robust handoff strategy for our Israeli developer partners.
Our goal was to design a modern user experience while respecting the infrastructure of the organization's legacy Sharepoint system. In addition to designing within these constraints, we were responsible for ensuring all partner's and stakeholder's needs.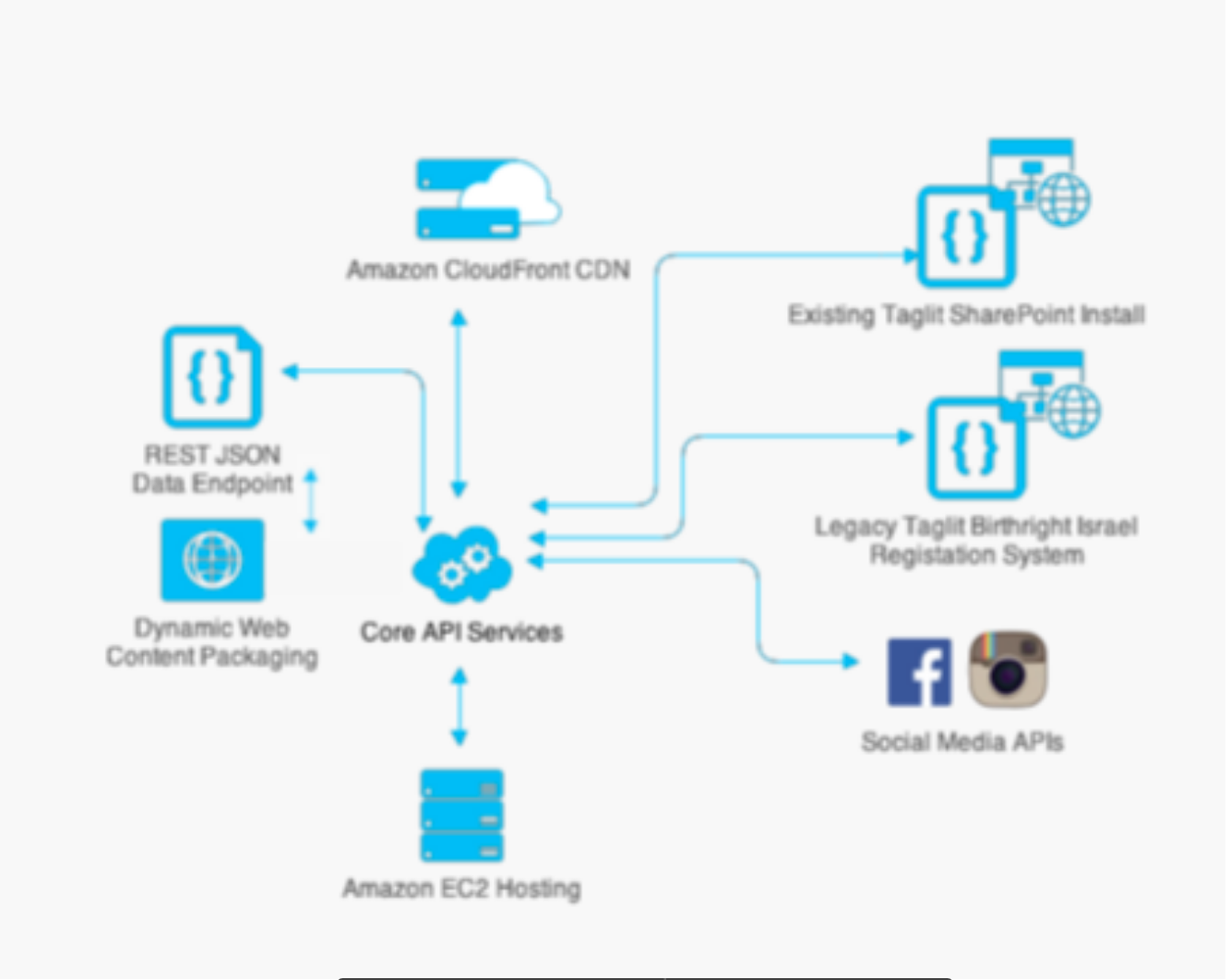 Birthright Israel is a multi tier organization with a complex multi-step user application. The organization is comprised of dozens of steak holders and years of internal politics. Our goal was to navigate the complexity of the project and provide a strong voice for the end user. All facets of the website, trip application, mobile app, organizational branding, and legacy systems were taken into account when designing the new Birthright Israel website with a distinct focus on creating a better trip finding experience. 
The legacy trip application had hundreds of potential user flows depending on the trip season, referral organization, country of origin, religious or interest preference, and participant age.  Similar to an E-Commerce marketplace like Amazon, Birthright Israel also offers trip options by competing trip providers. All UX decisions had to ensure that the system would not display bias towards a specific trip provider. Our task was to create one seamless user experience and deal with the complexities behind the scenes.​​​​​​​

Inspired by the atomic framework, my team and I built a component driven, scalable design system. While many sketch tools were still in their infancy, we discovered and customized unique workflows to ensure seamless collaboration and version control for our team of local and remote designers. Our final design system had a completely new user experience, design language, technical implementation strategy, and functionality documentation. Once the development partners were identified, I acted as lead product manager for the first phases of implementation. 
​​​​​​​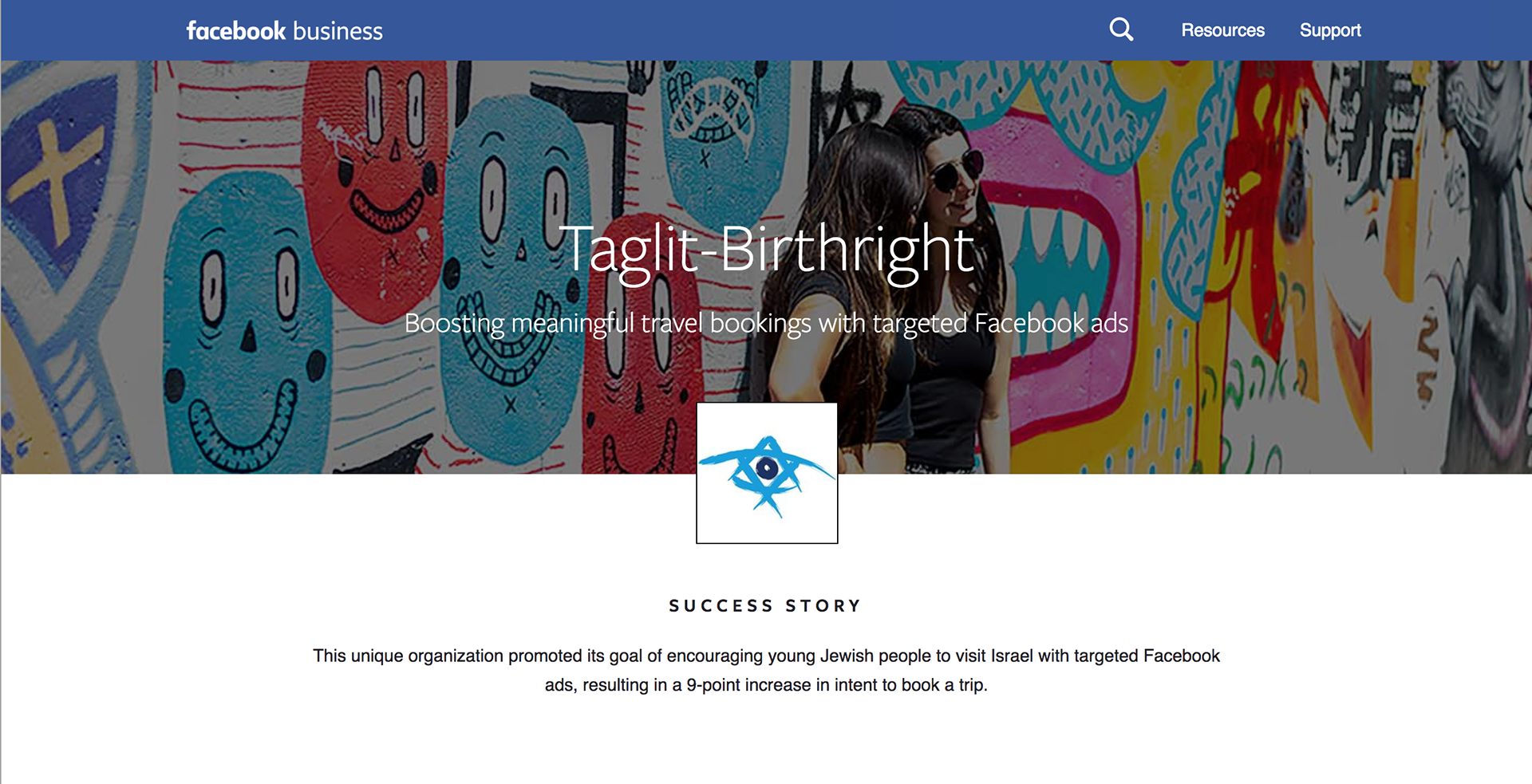 Powered by optimized paid media and great UX, Birthright has since seen record breaking increase in applicants and brand awareness and was featured by Facebook for its tremendous success.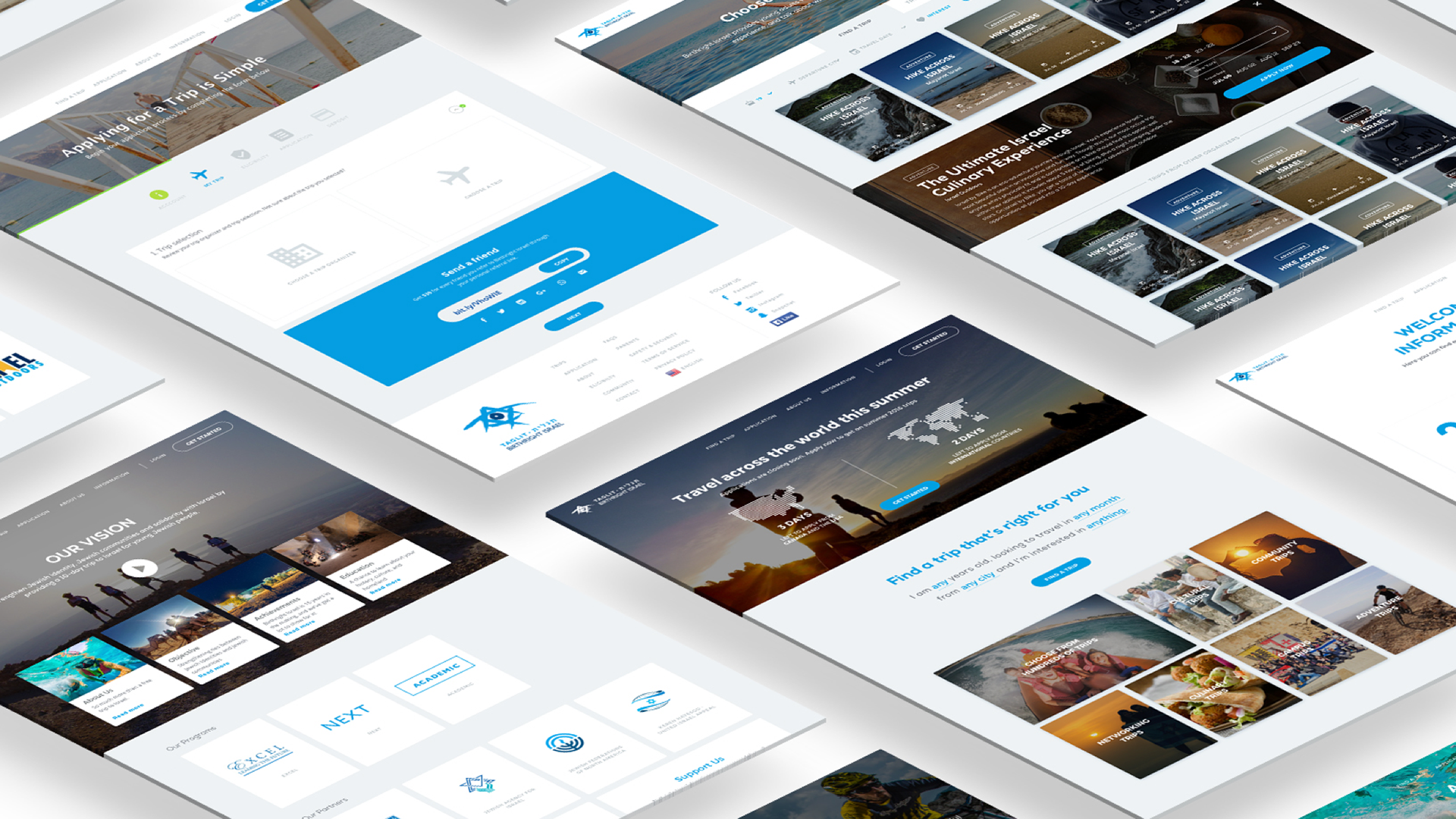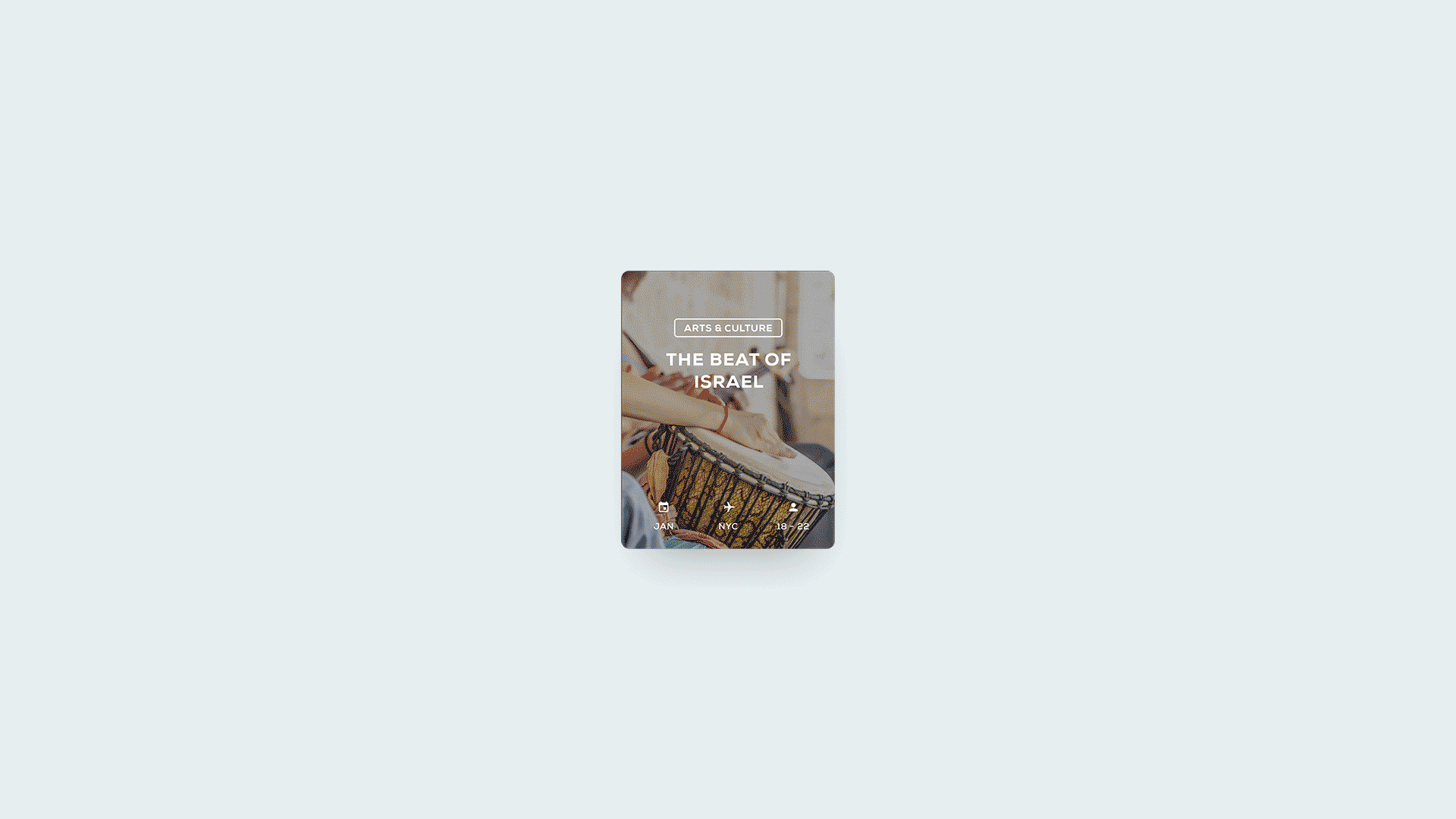 The system we built was created by over a dozen people over the course of nearly two years. While there are many components to what we built, below are the key elements to the Birthright website experience and how we went about designing them.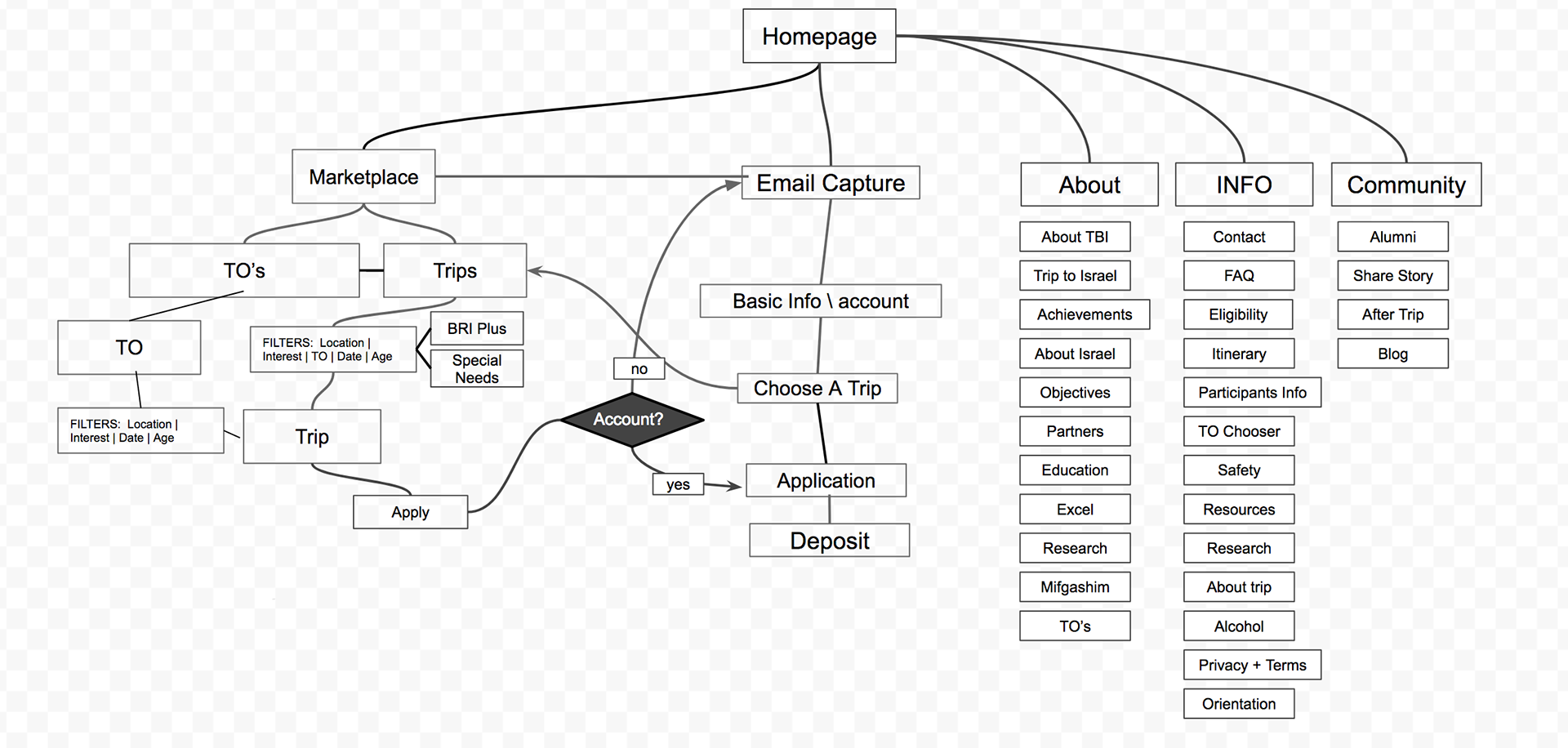 When starting this project, I began by doing user interviews, creating personas, and user journeys. With that created, I developed navigational flows for the site for each user and scenario. 
​​​​​​​
Powered by a deep understanding of our users, and an outline of the required navigational flows, we began creating both low and hi fidelity wireframes for the site. This allowed us to share and iterate our vision without getting caught up in aesthetics. 
​​​​​​​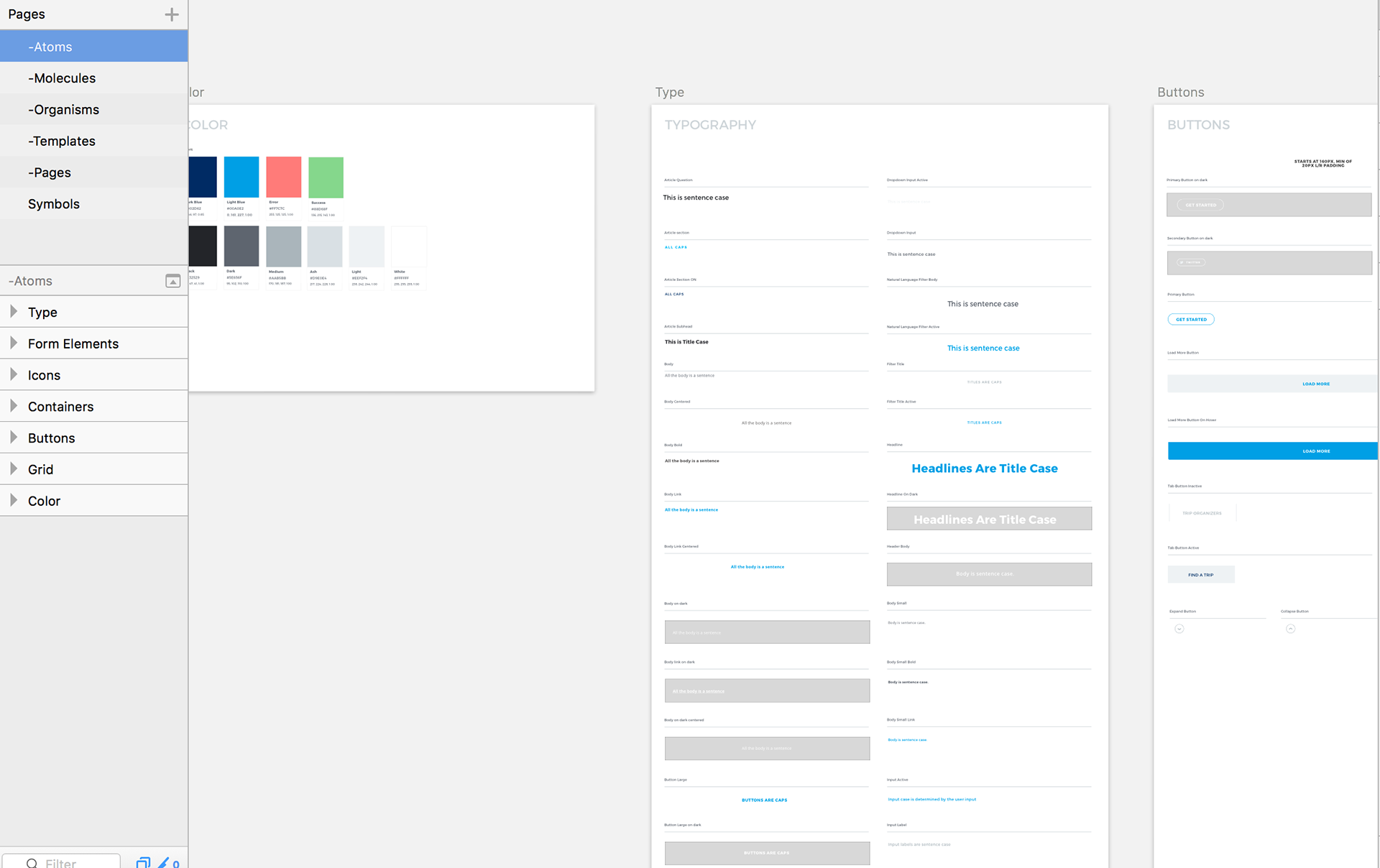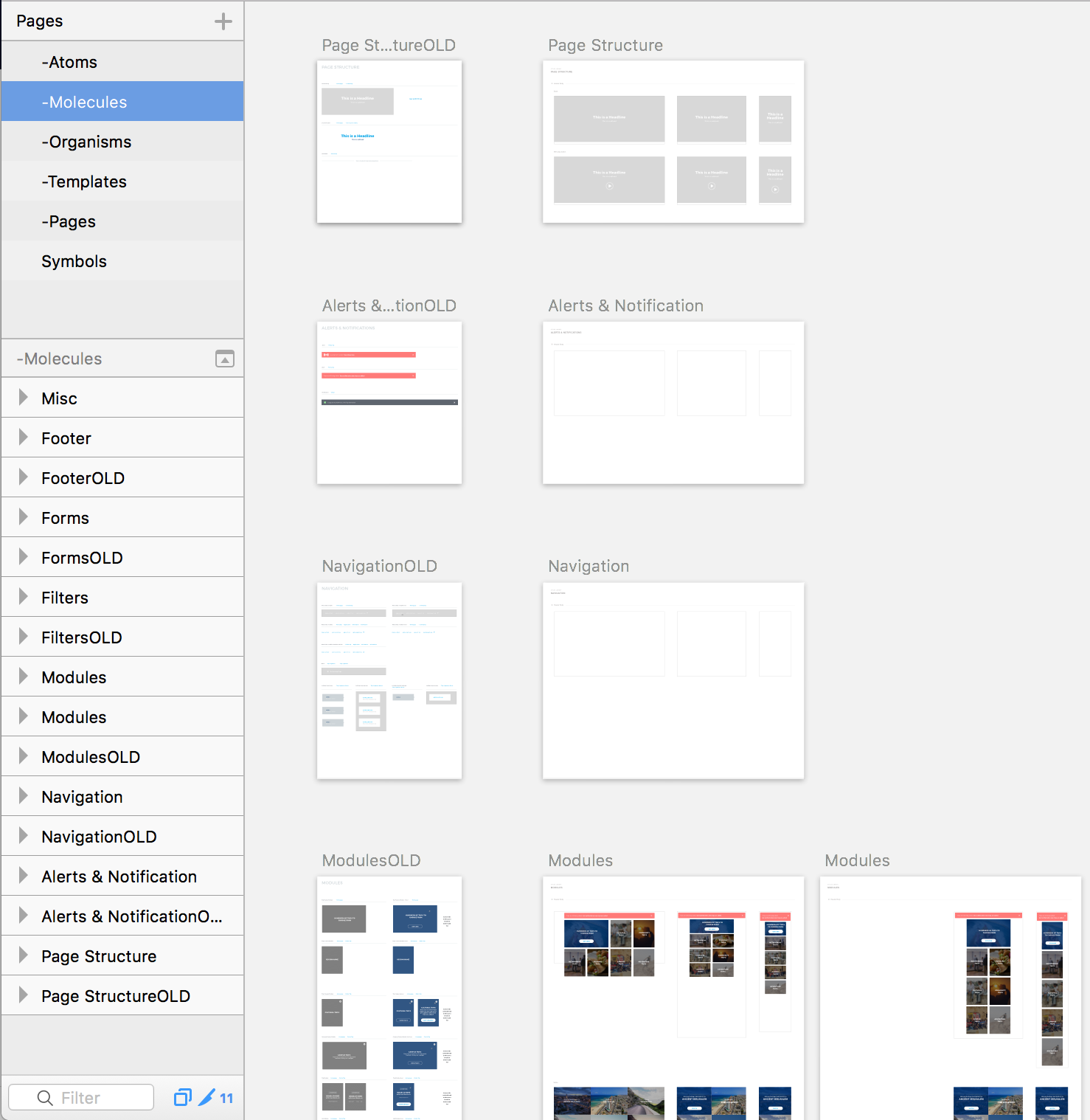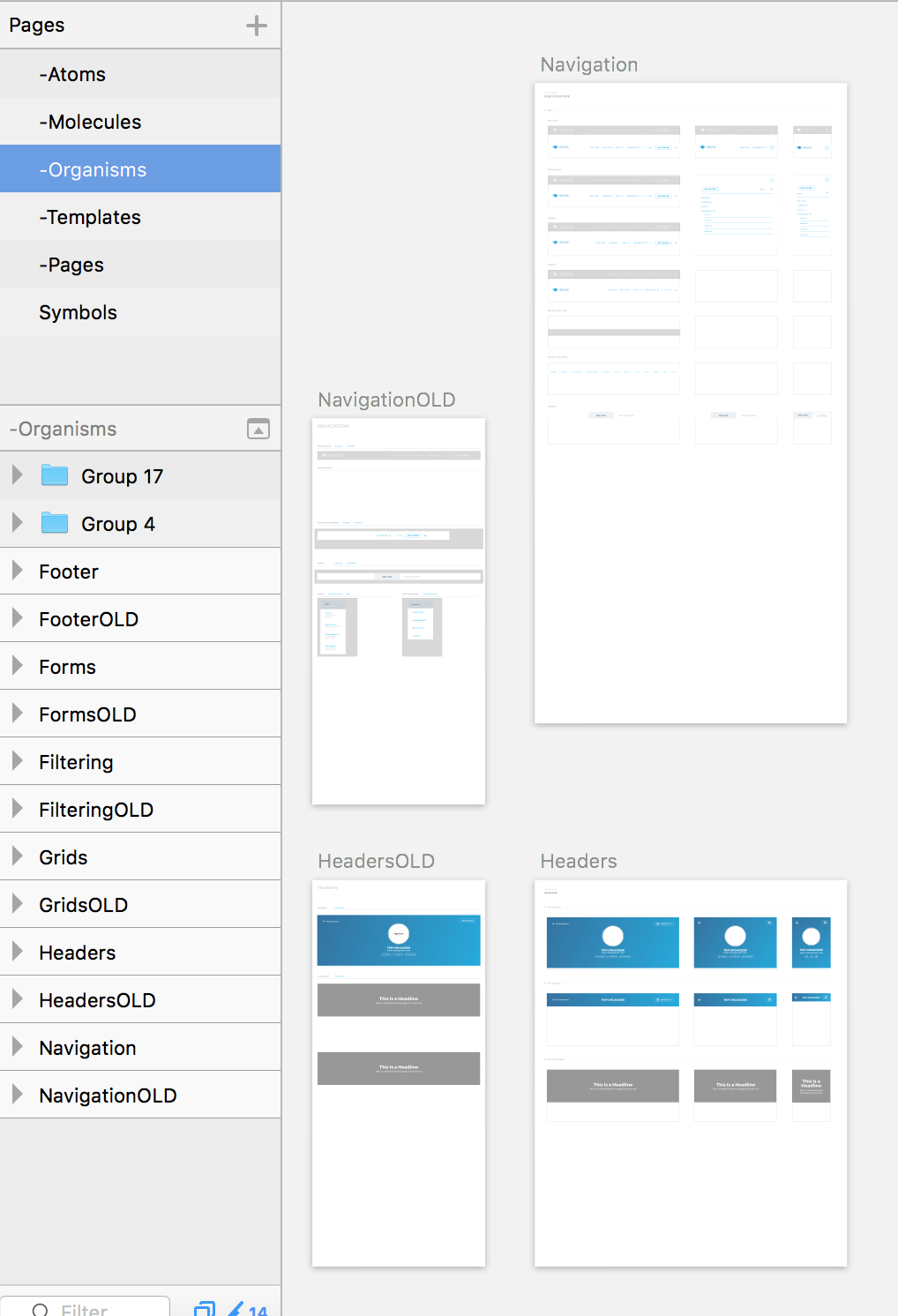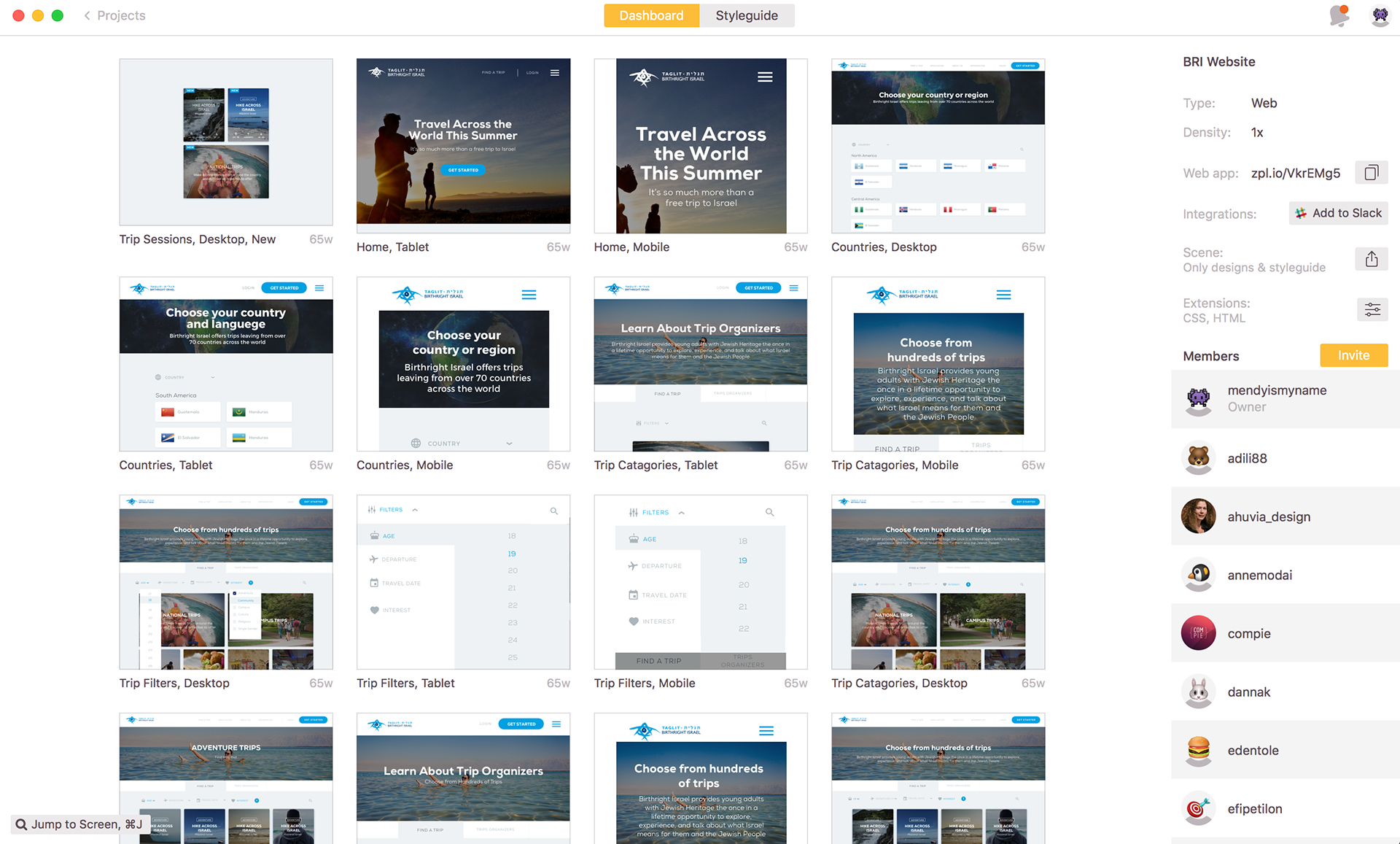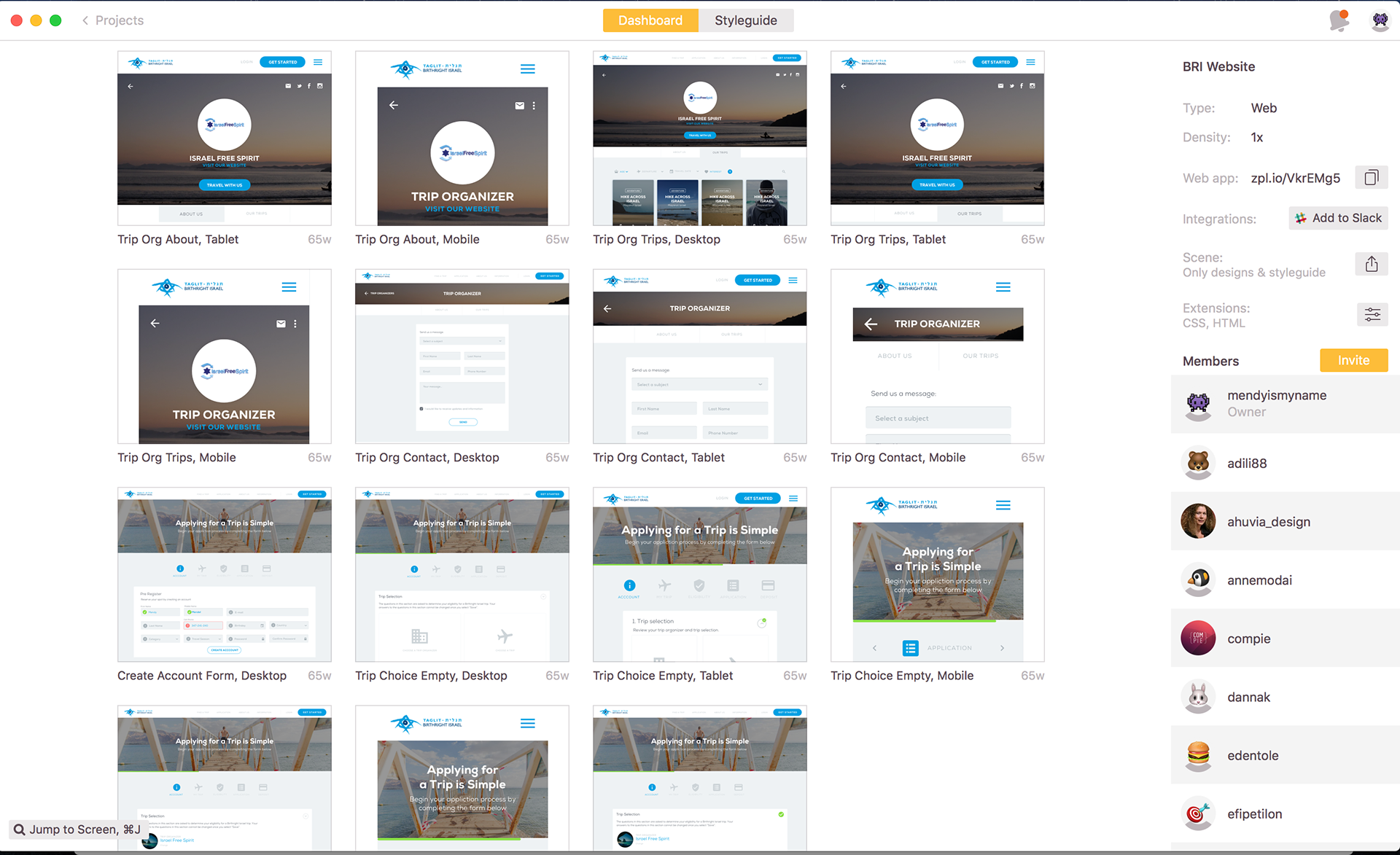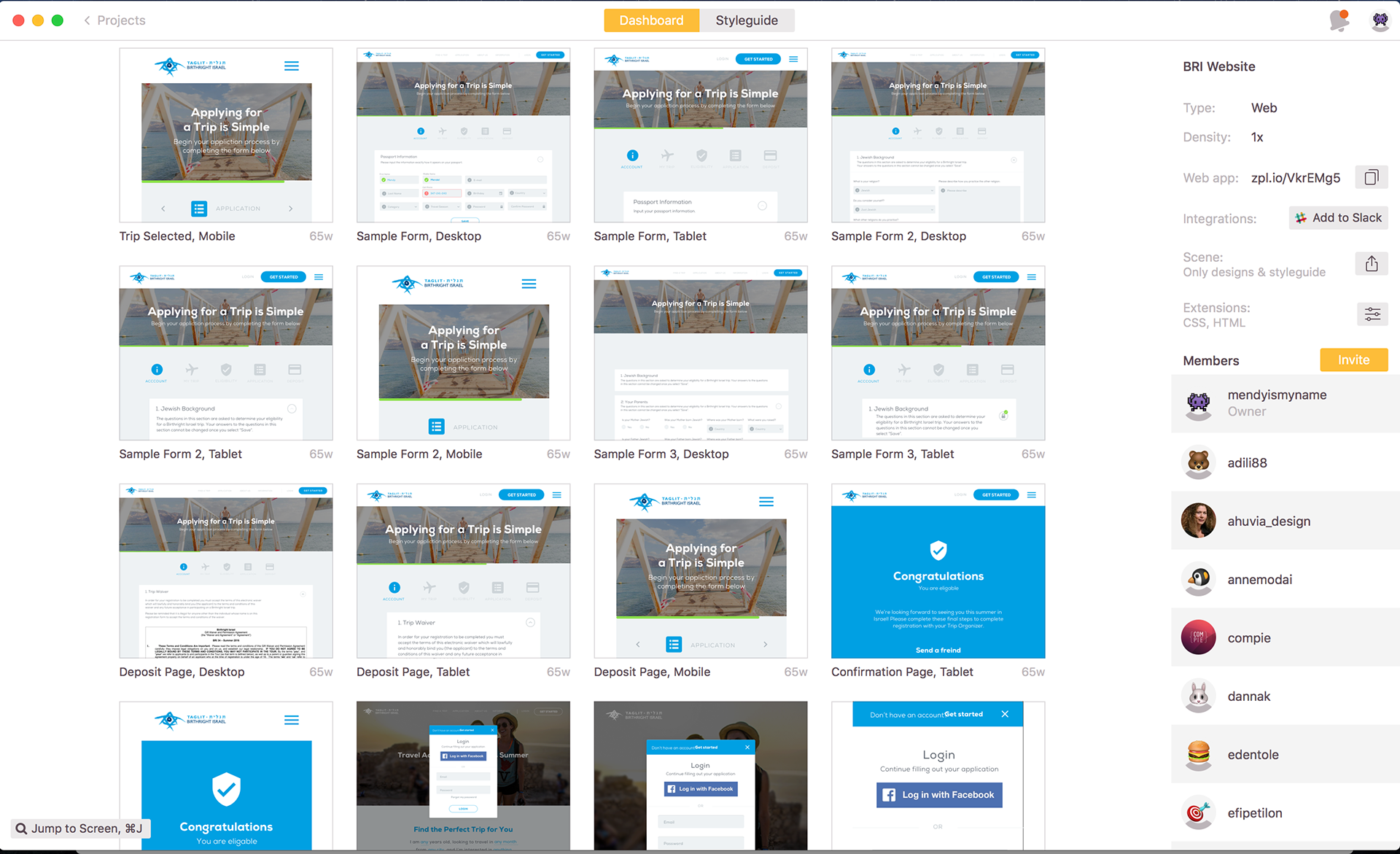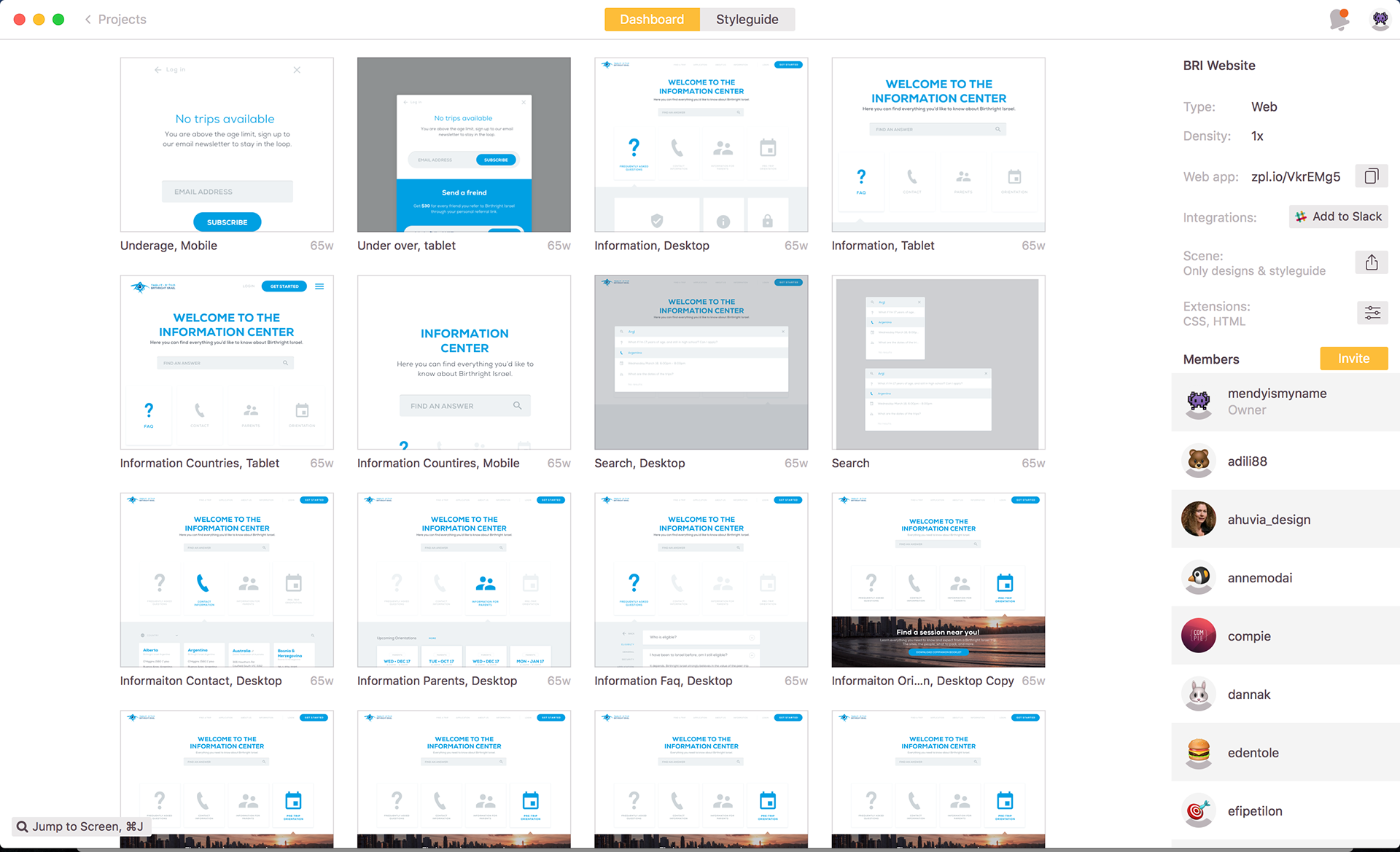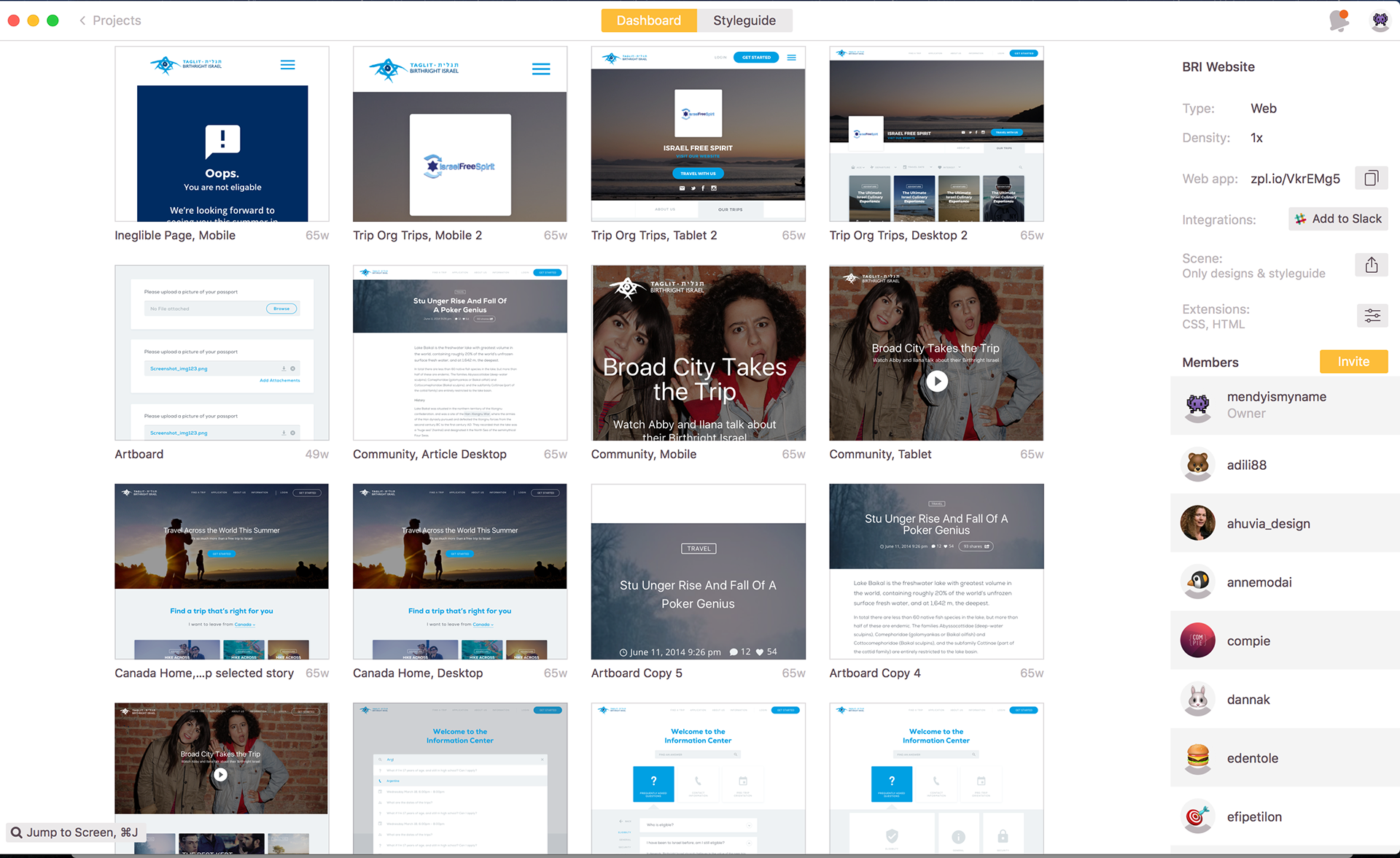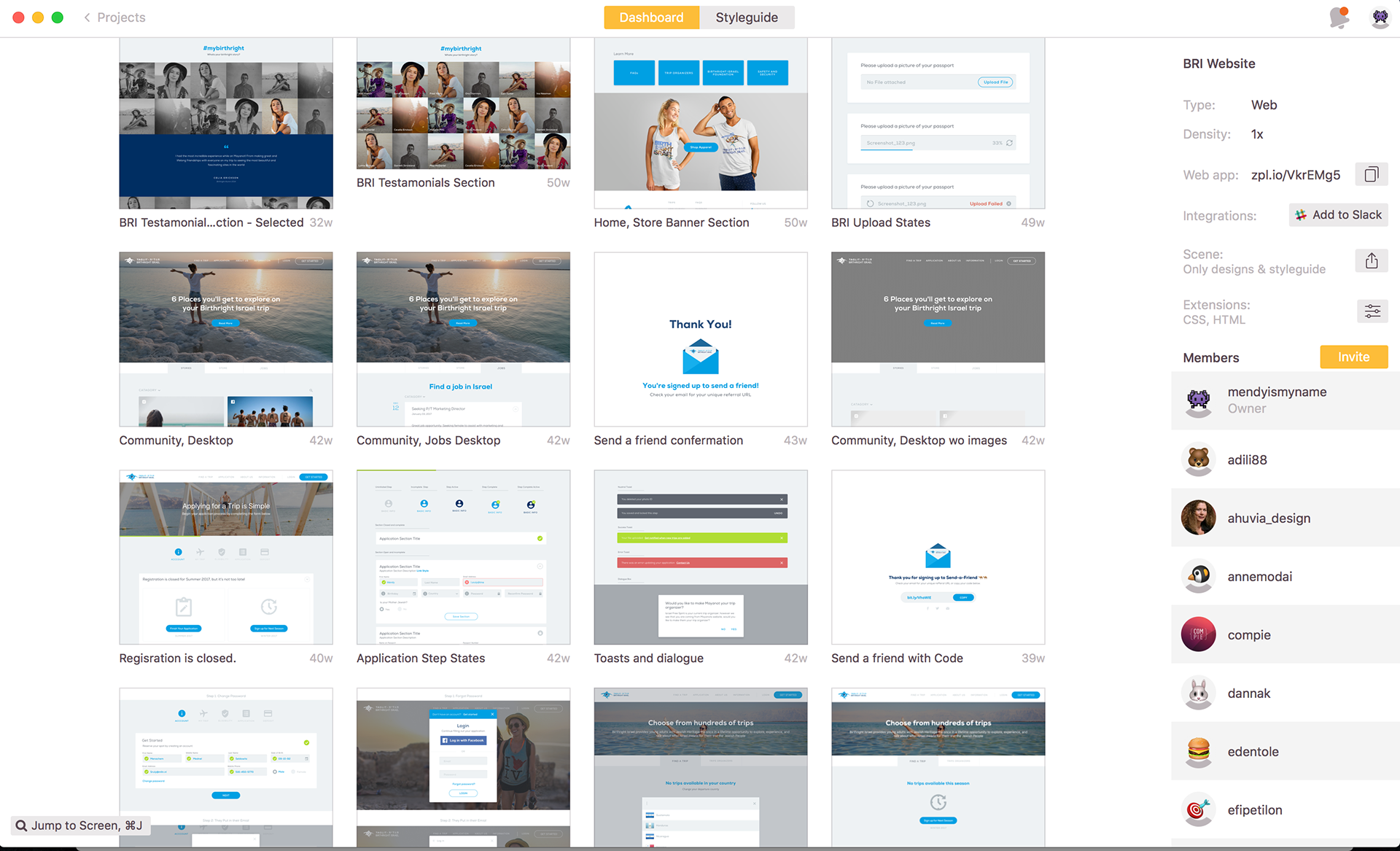 Once the core site was designed, we began working on the UI for our website. Rather than approaching this as a set of pages, we developed a robust design framework to ensure the platform would be both flexible and scalable. Inspired by the Atomic Framework, created a multi level design system and exported our design library as a set of components to be used for page layouts.
​​​​​​​
As part of my role as product director, I lead the effort to identify and onboard our developer partners. This included helping write the RFP, identifying stack requirements, designing system architecture, flying to Israel to onboard the Israeli dev team, and organizing and exporting our design assets.
While this was out of scope for our project, I worked privately with a motion designer to develop interaction design mockups to display our vision for how the site would work and ensure the developer team built the site using a client-side framework such as angular or react to achieve the effects we were looking for.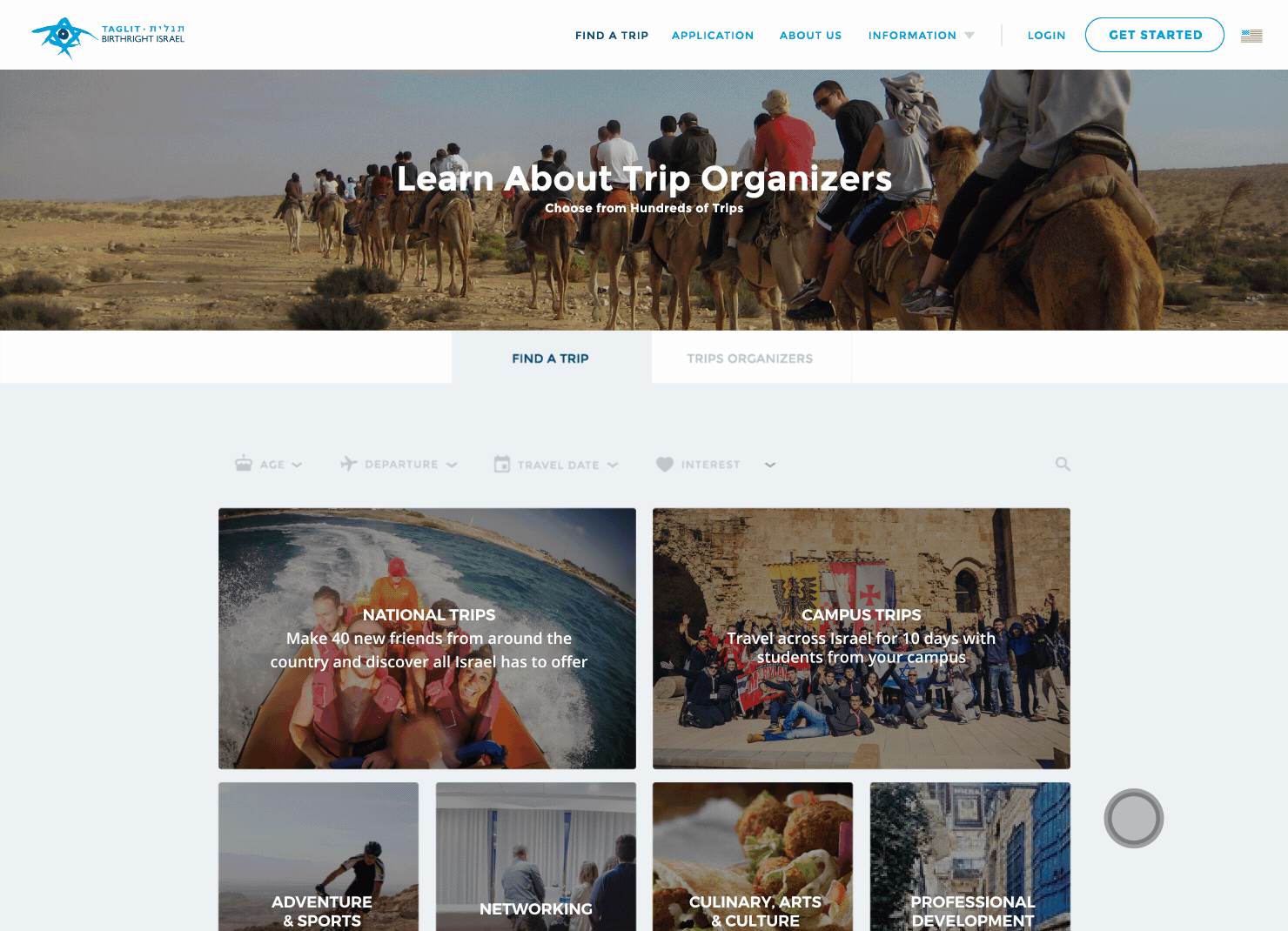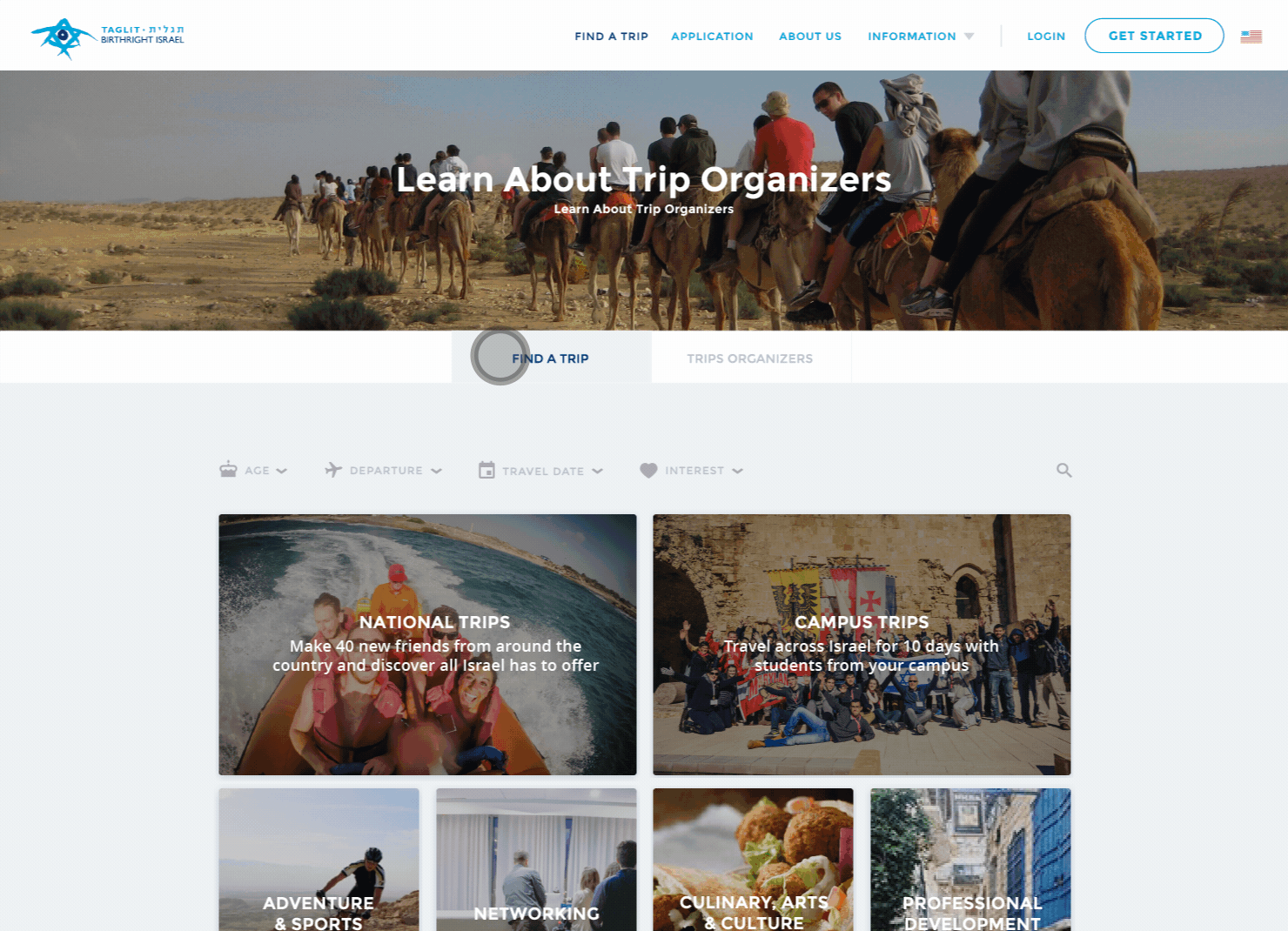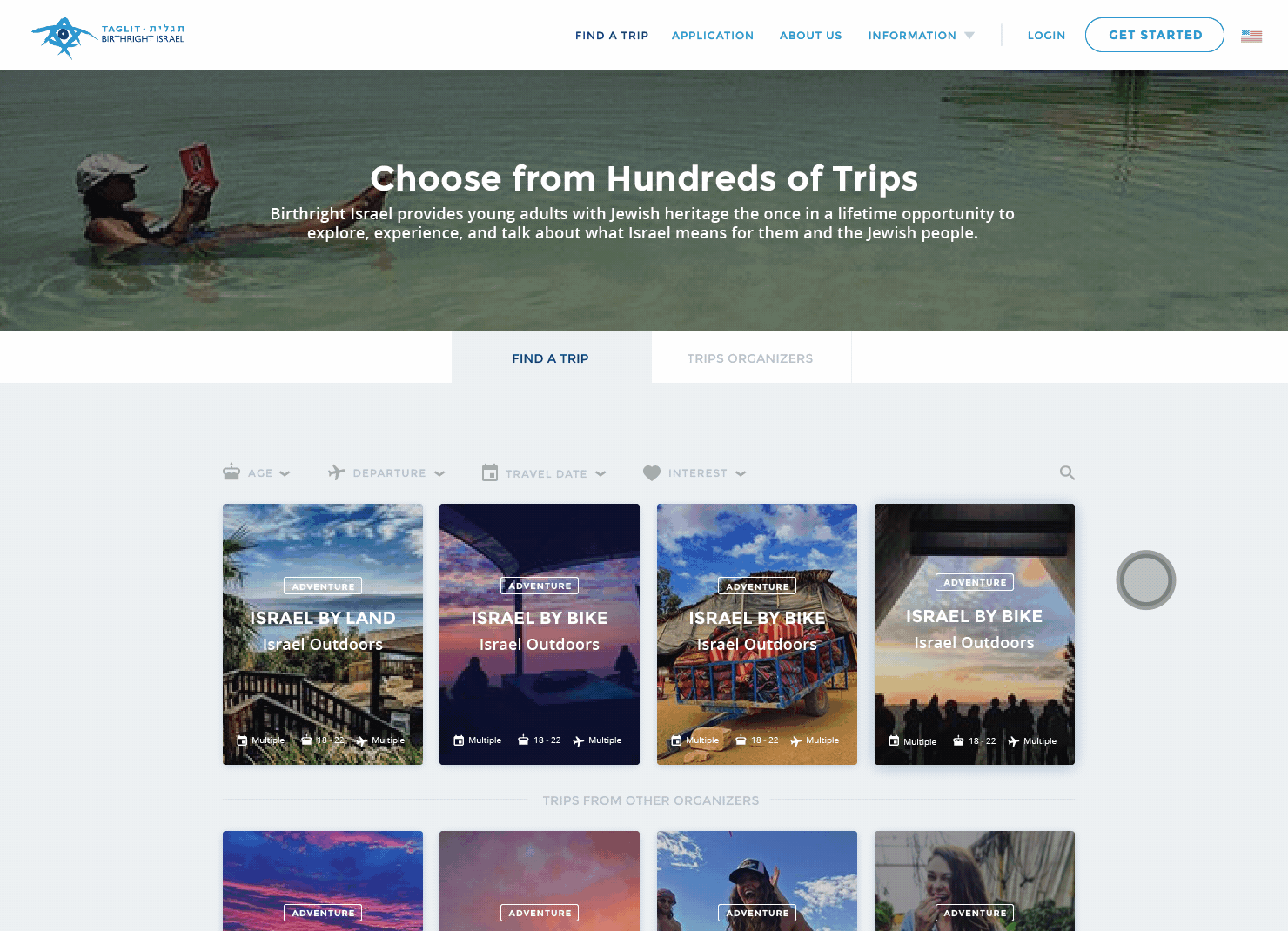 A key component of the Birthright website is the trip marketplace. We designed a dynamic trip component that interacts with third party trip data. Using a carefully crafted set of filters, we allow users to quickly identify the best trips for them. We also made sure to randomize the results to provide each trip provider a equal opportunity to be chosen.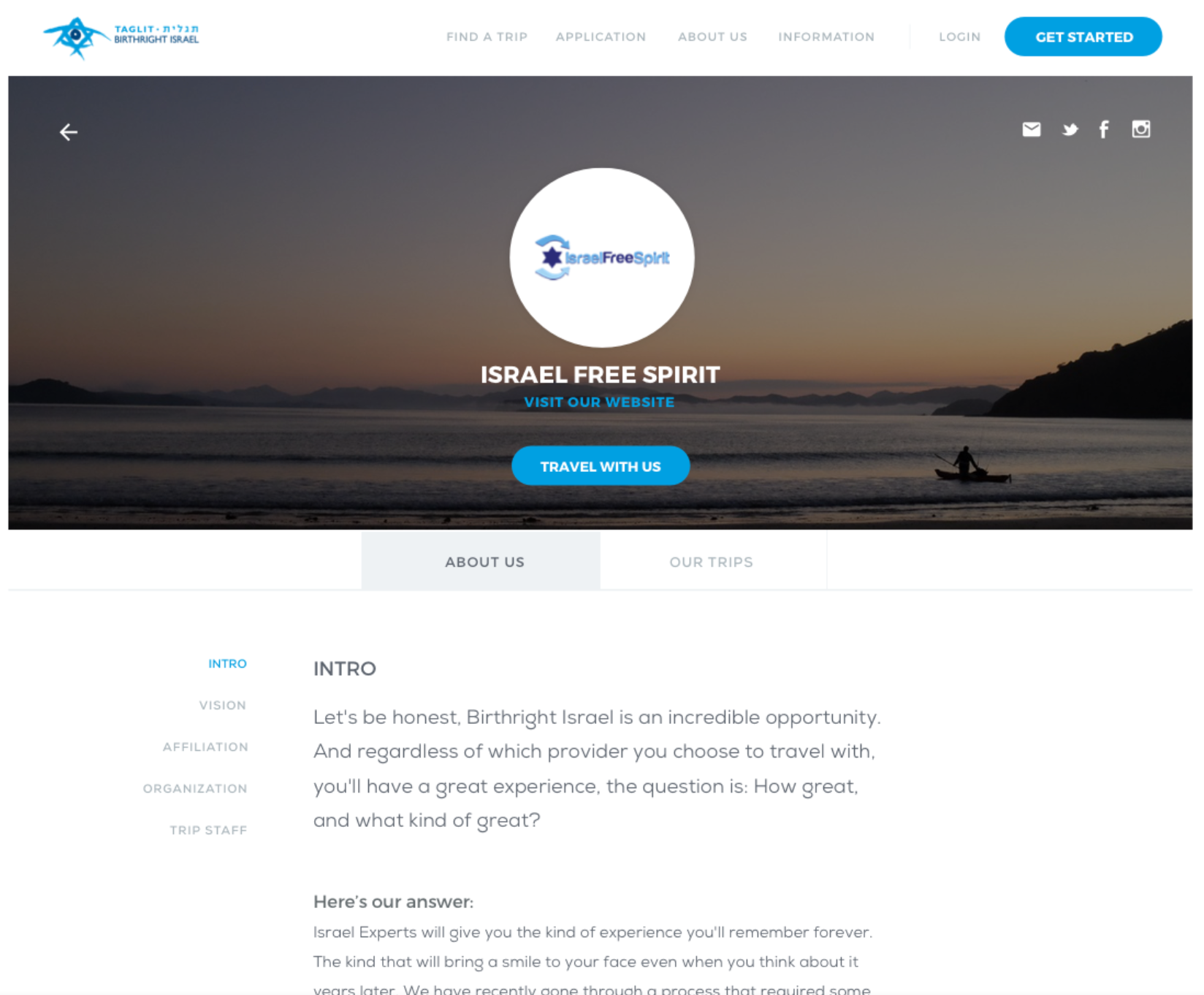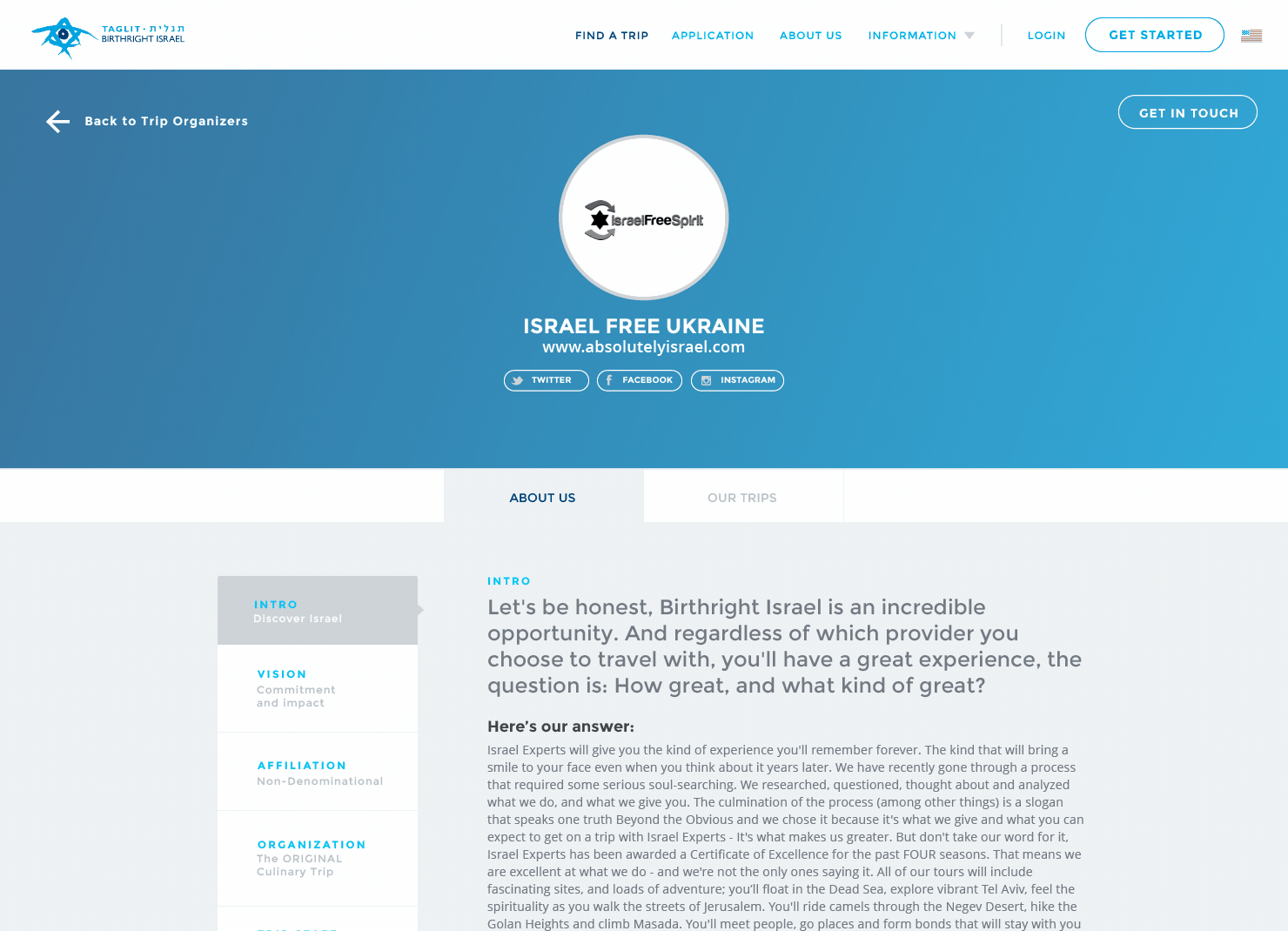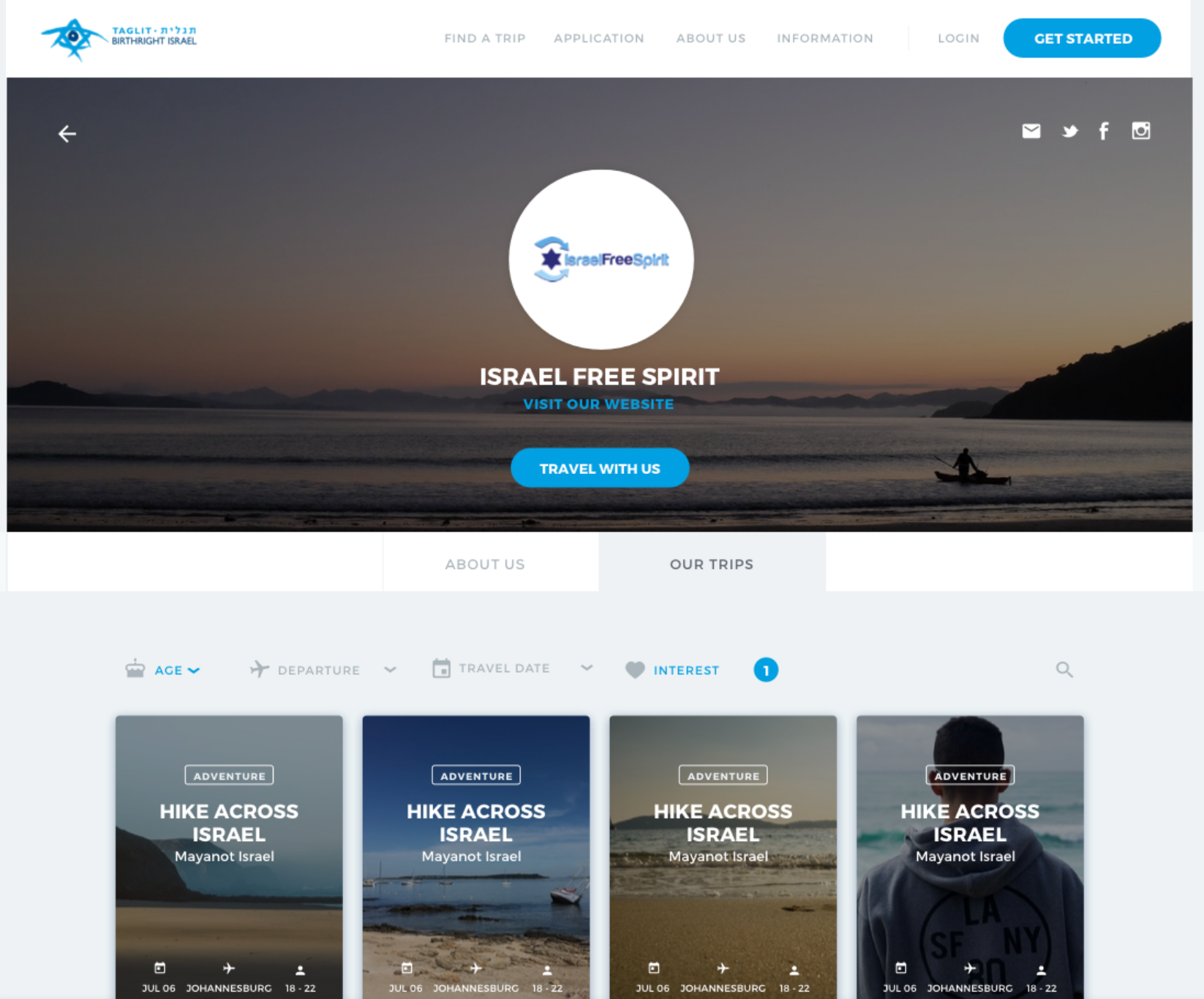 Inspired by Facebook pages, we built a customizable microsite experience for each competing trip providers. When a user visits a specific trip provider's page, they can learn more about the organization, request support, or browse through the trip offerings of that specific trip provider. This encouraged trip providers to drive traffic to our site without the fear of losing their lead.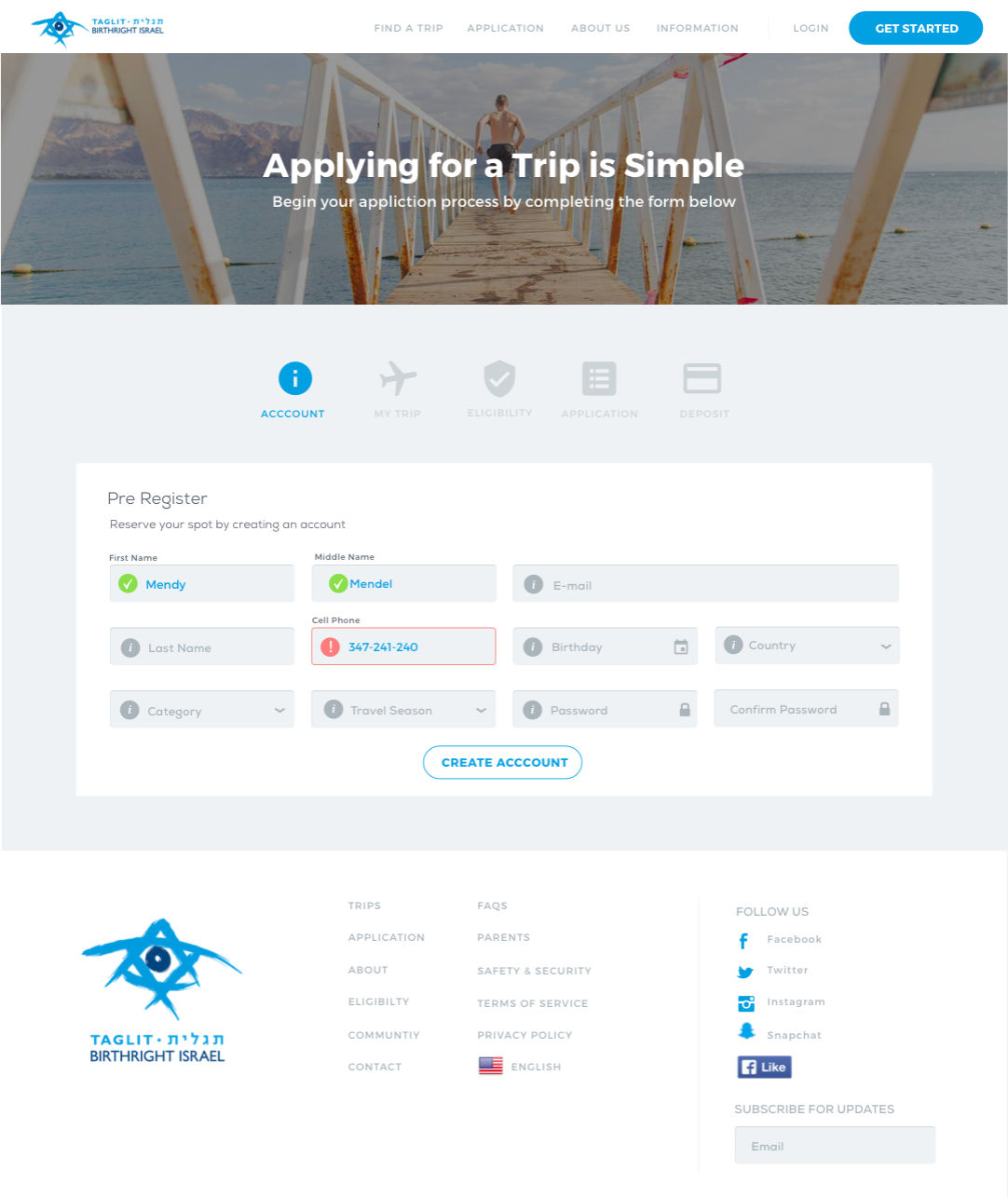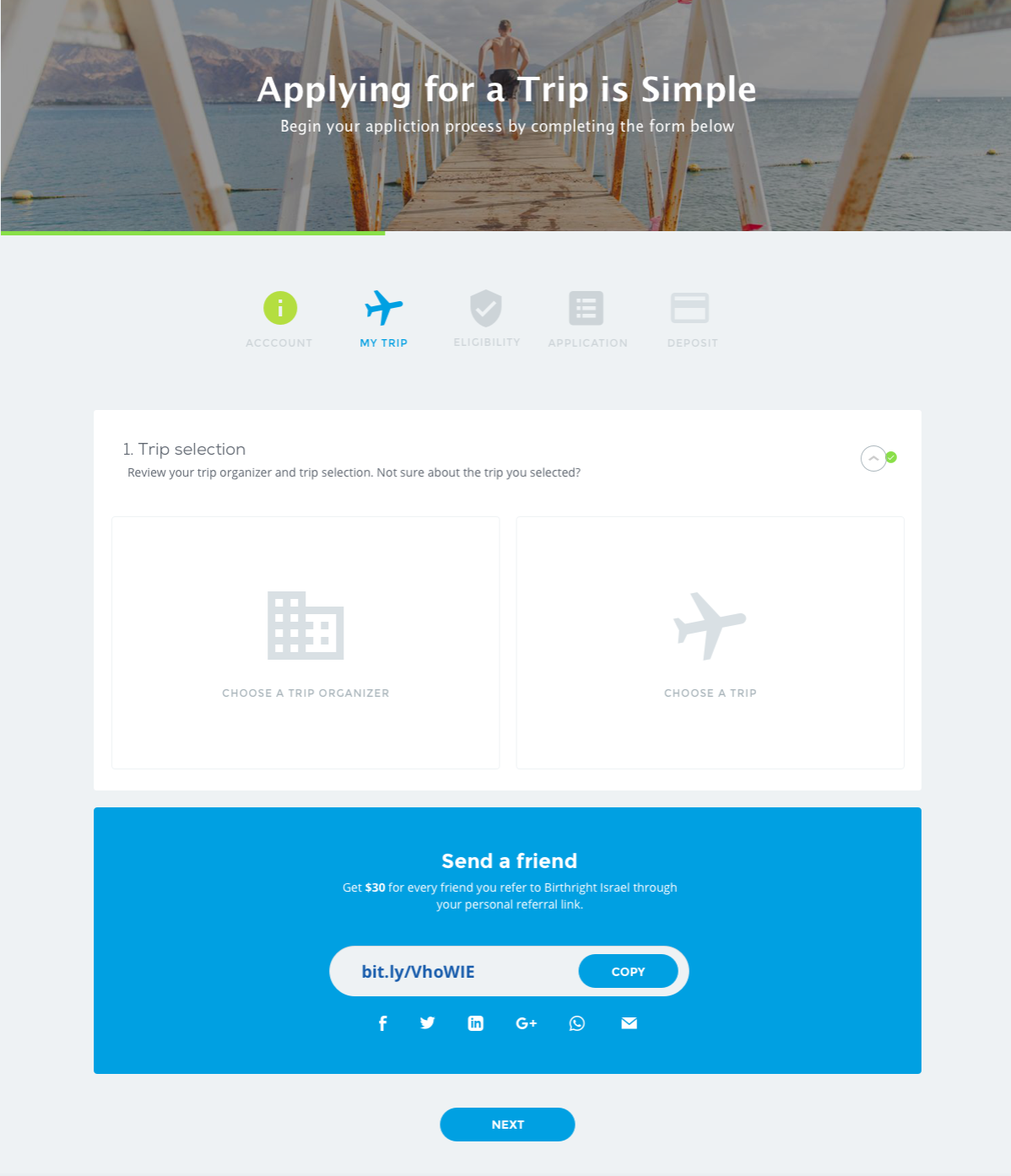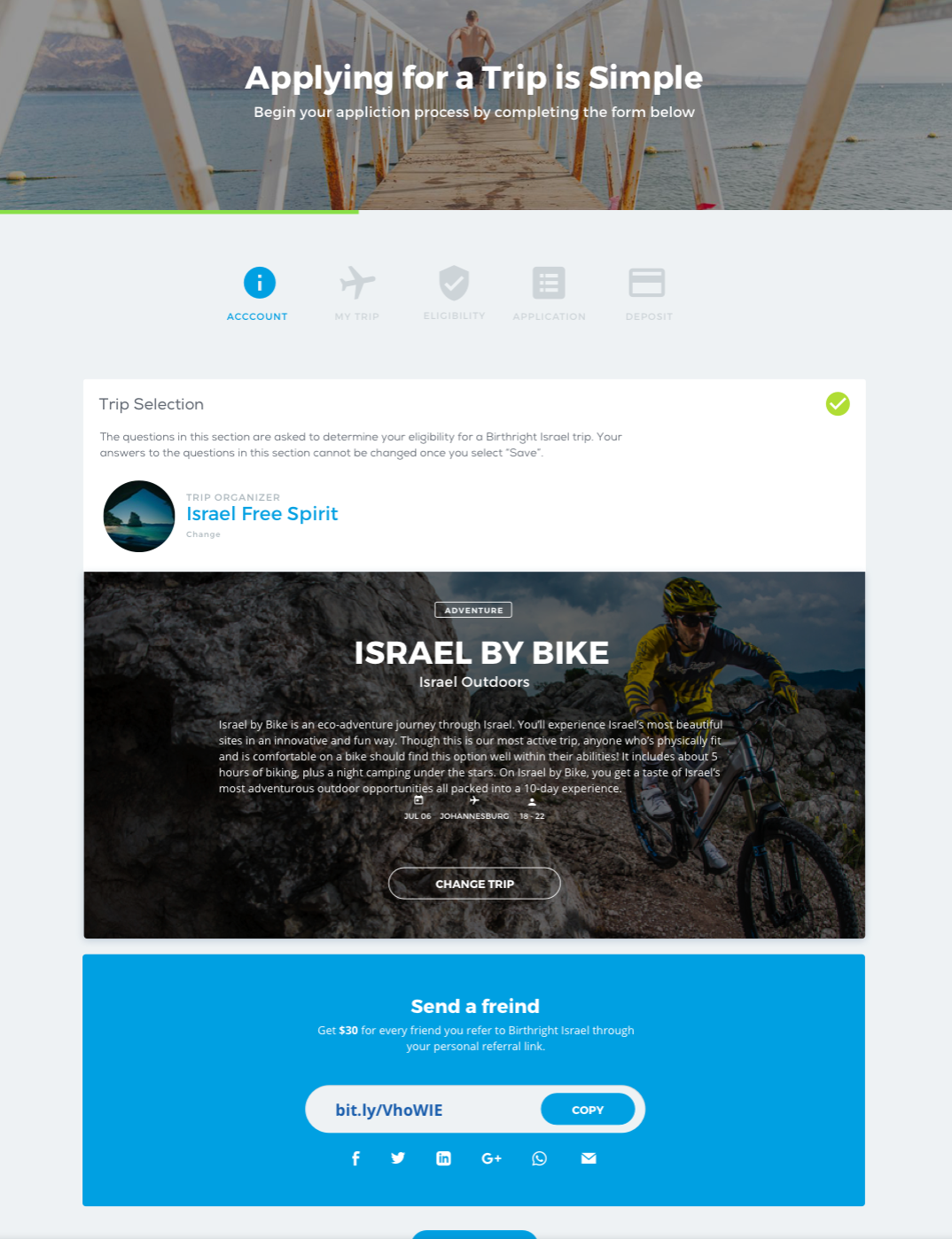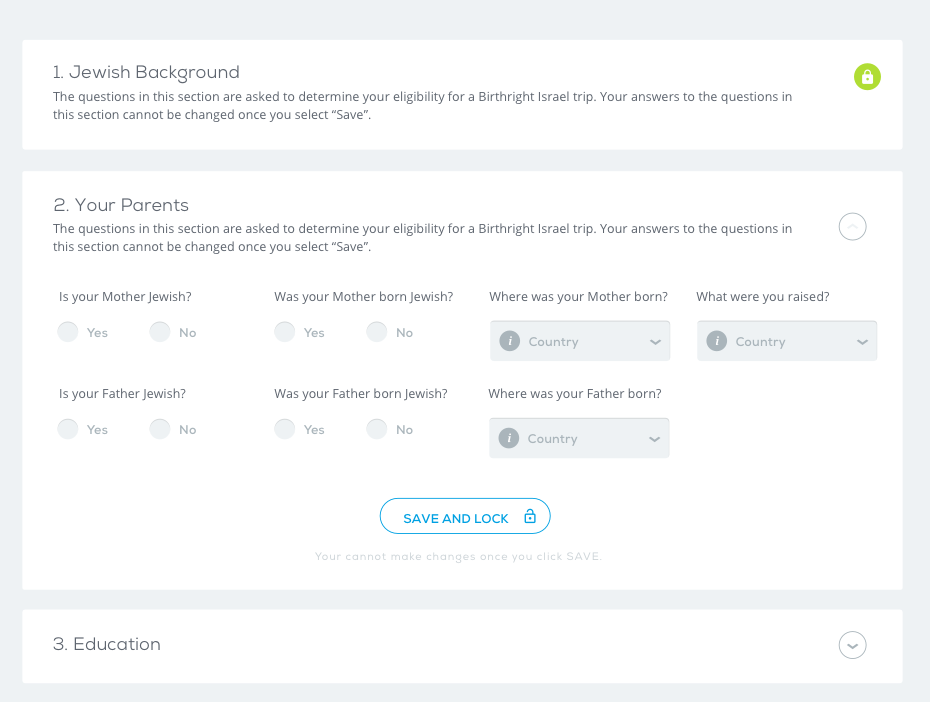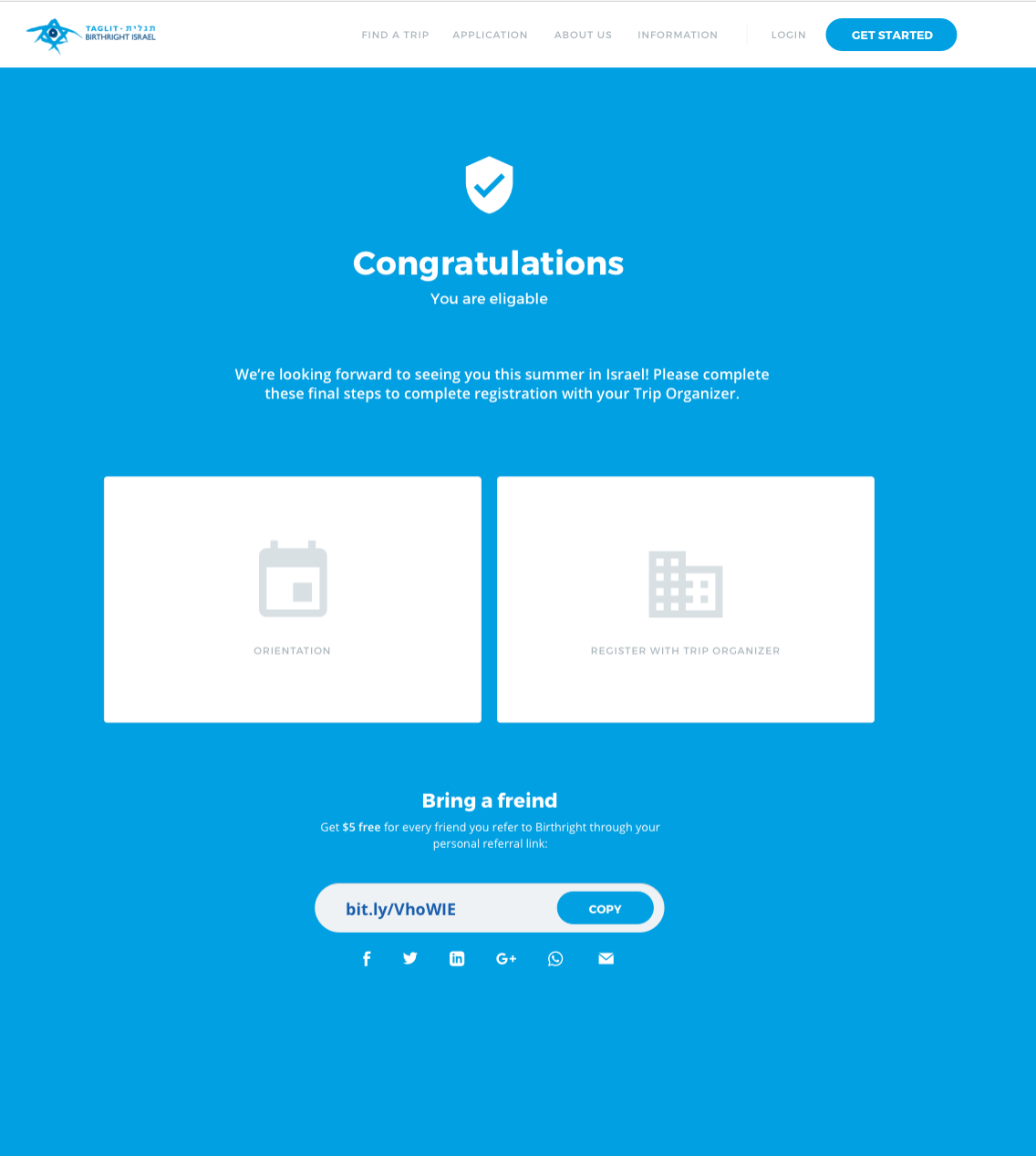 The legacy Birthright trip application was developed and maintained by a 3rd party vendor. We worked closely with the remote team to develop an updated application flow and UI design to work coherently when embed within the Birthright site.
TEAM
Mendy Seldowitz

- Project Owner, Team Lead
David Yarus - Strategy


Glenn Grieves

- Project Management


Gal Reinfeld

  - Client Lead
Jesse Stein

 - Copywriter
Sruly Lipszyc - Product Designer
Tsuriel Eichenstein - Motion Designer
Shakti MB - User Experience Designer
Kelsey Hunter - Freelance Designer


Molly Hensley

- Freelance Designer
Contractors - Research, Product Design