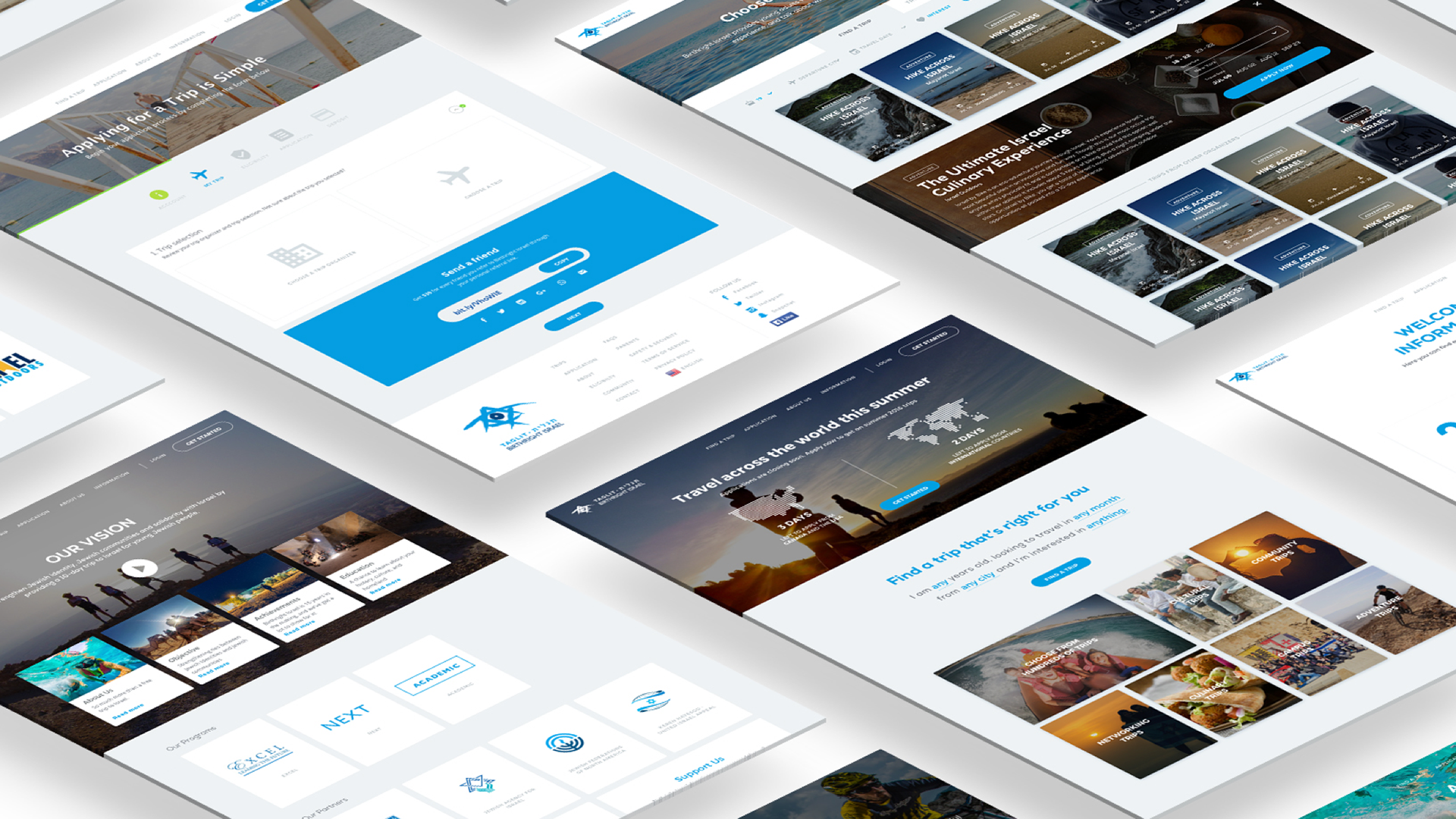 THE PROJECT
Birthright Israel is a global non-profit that sponsors trips to Israel for Jewish young adults. In 2015, they hired MLLNNL to redesign the digital experience for their 50,000 annual applicants. This included a 360° digital approach from developing a modern system architecture to designing a multi sided marketplace and accompanying creative media strategy. 
​​​​​​​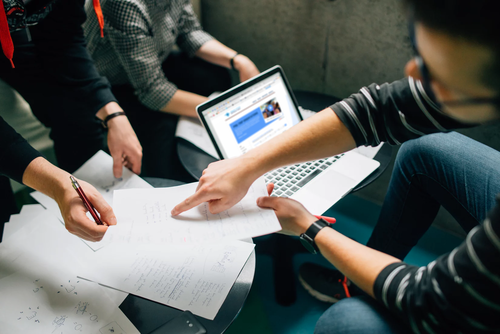 As creative director at
MLLNNL
, I was responsible for building the product team, developing our approach, and designing the UX, UI, and the components system.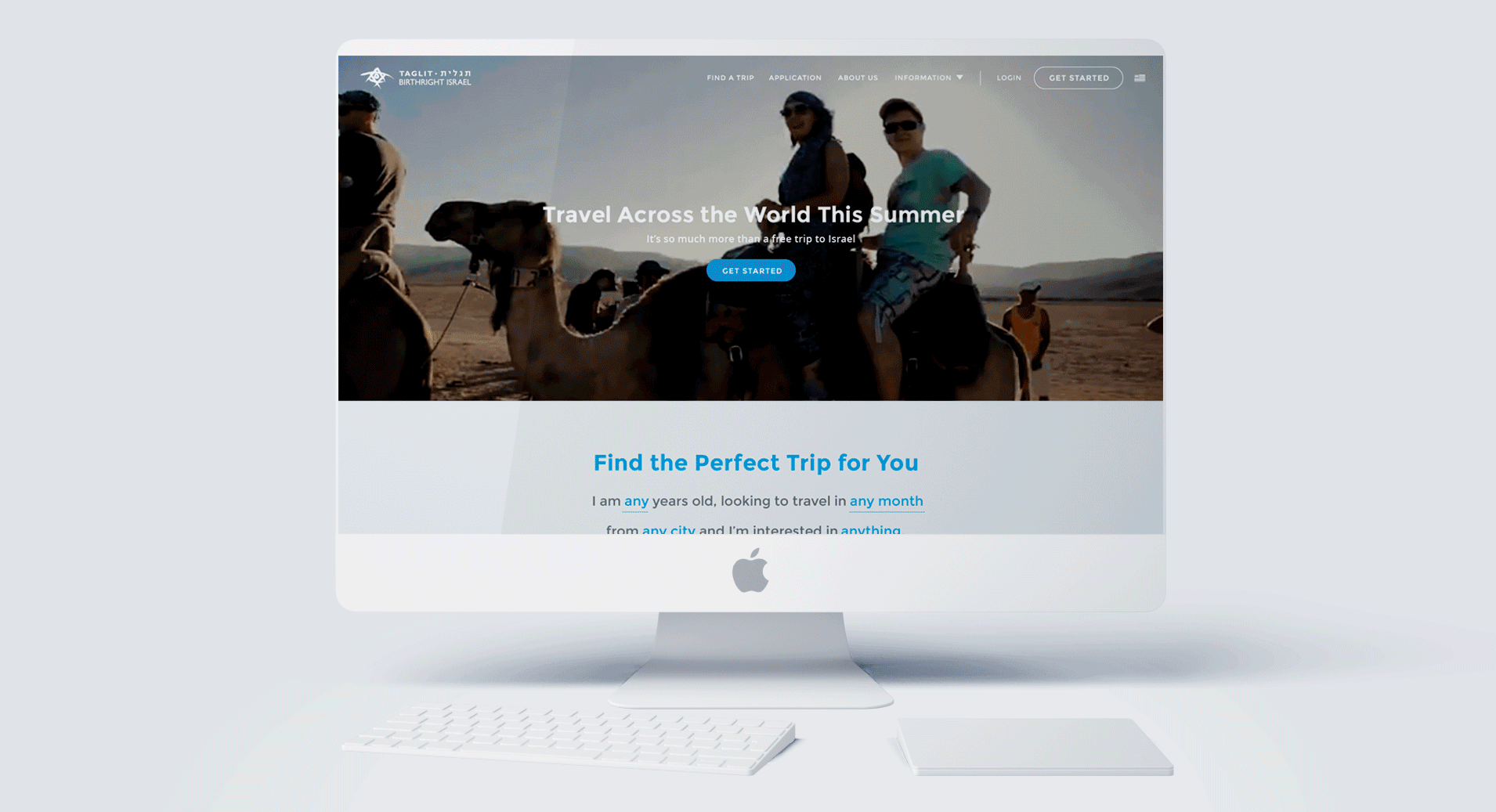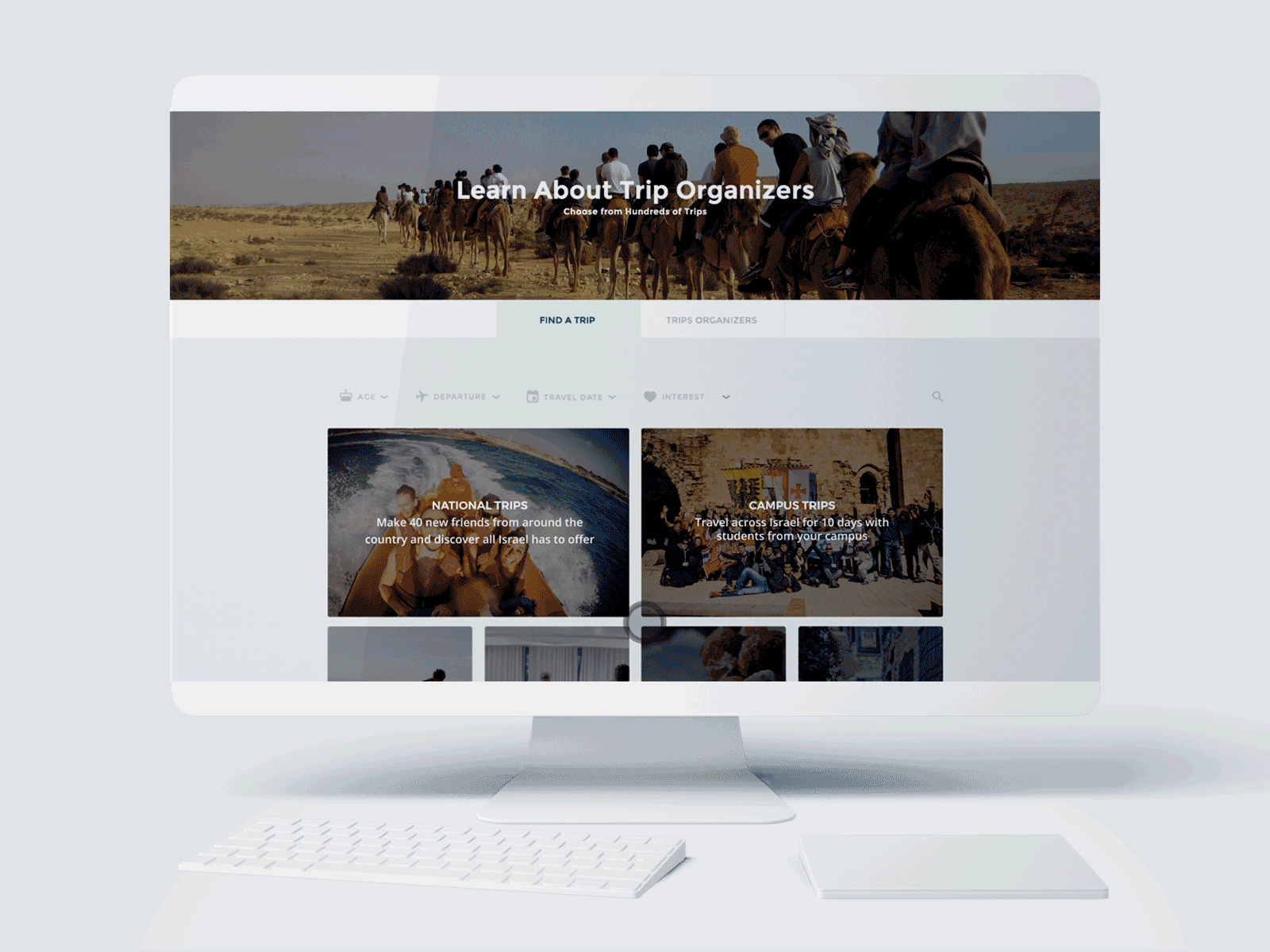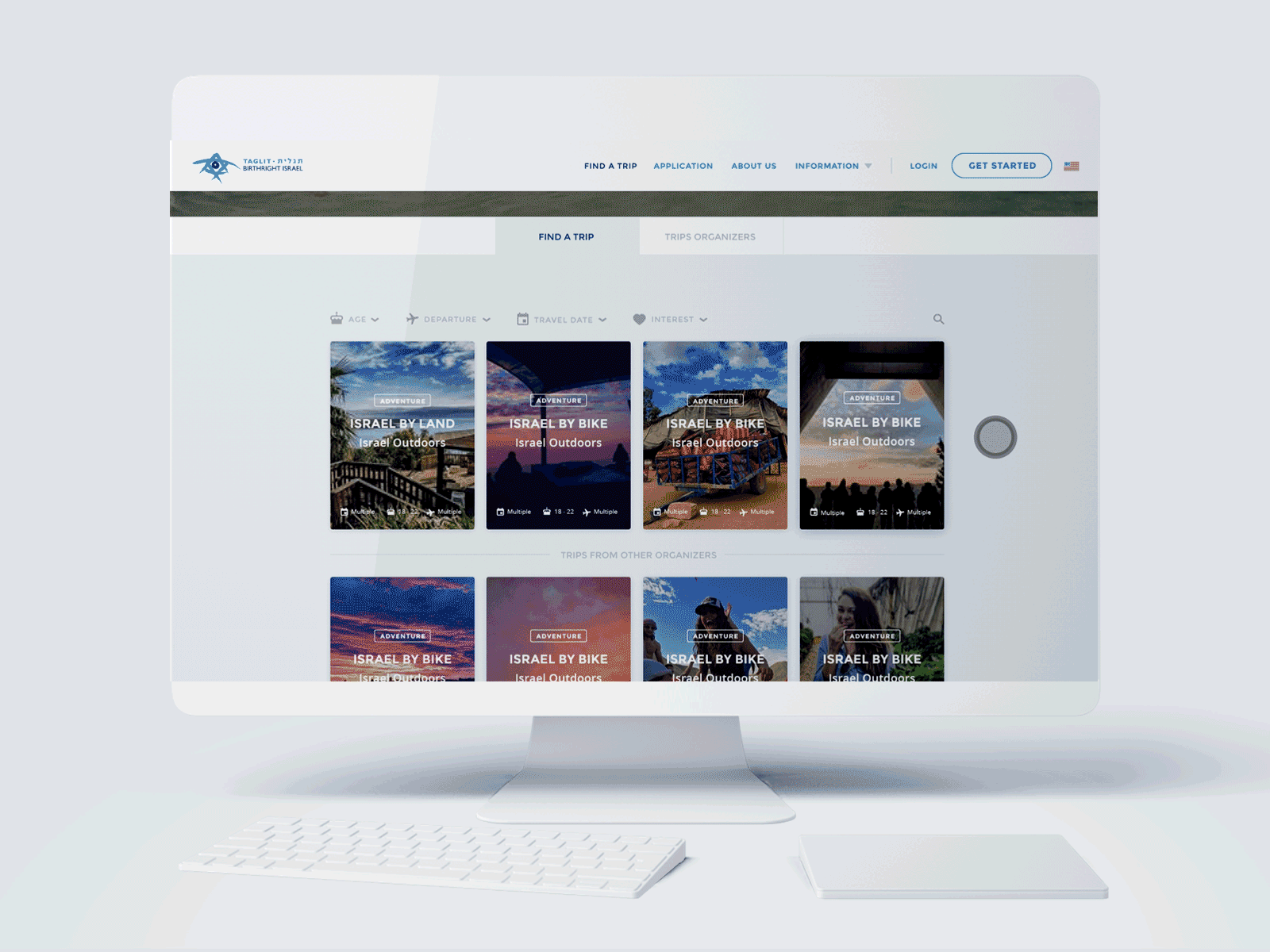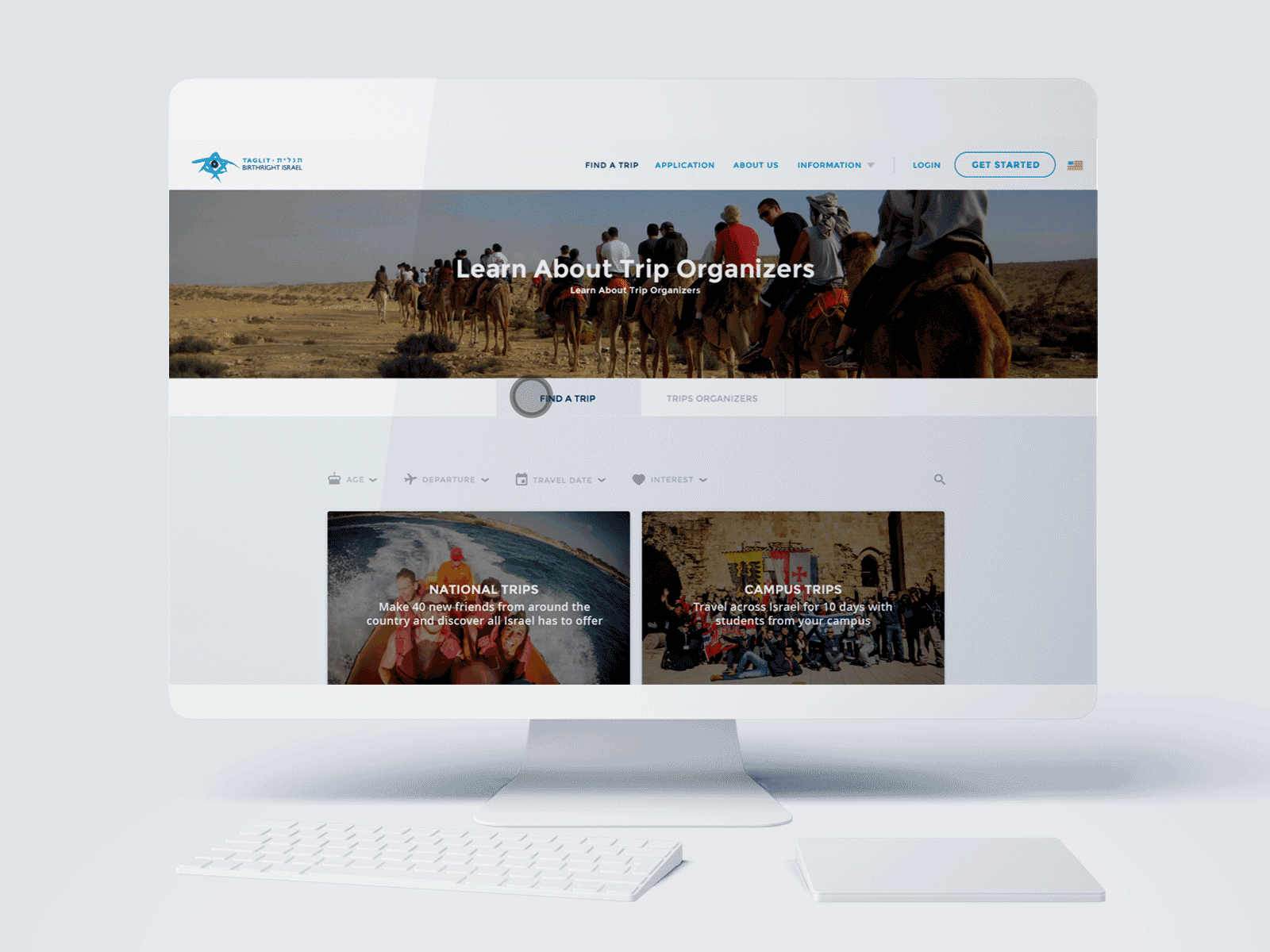 Along with a team of talented UX, UI, and IA designers, and working within heavy constraints, I redesigned the core user experience, built a robust design system, and developed a developer handoff strategy along with complete functional documentation. 
LEGACY SYSTEM ARCHITECTURE
Birthright's website architecture was split between a difficult to manage data system, decoupled application process, and a desktop only frontend managed by a Sharepoint system. Our ability to implement a new UX and UI would be impossible without first solving their fundamental technical problems.
Birthright Israel is a multi-tier organization with dozens of competing steak holders and years of internal politics. In order to build a user centric platform, we'd have to navigate the needs of each organization and find a middle ground between stakeholder's needs and UX best practices.
The existing website has many flaws from a both a UX and UI perspective. The legacy trip application had hundreds of potential user flows depending on the trip season, referral organization, country of origin, religious or interest preference, and participant age. Additionally, after years of fragmented design updates, the site lacked a cohesive visual approach to communicating with the user.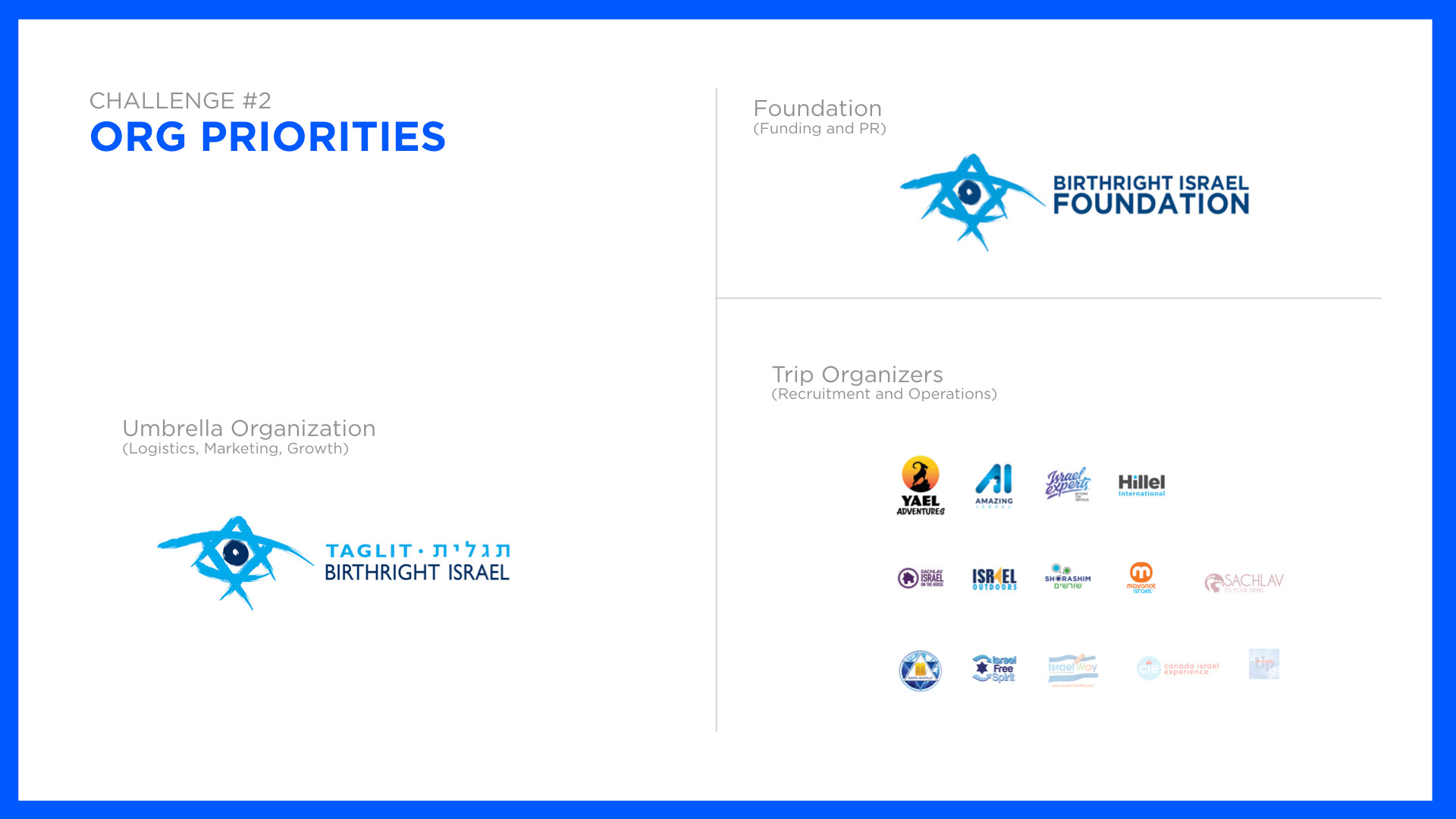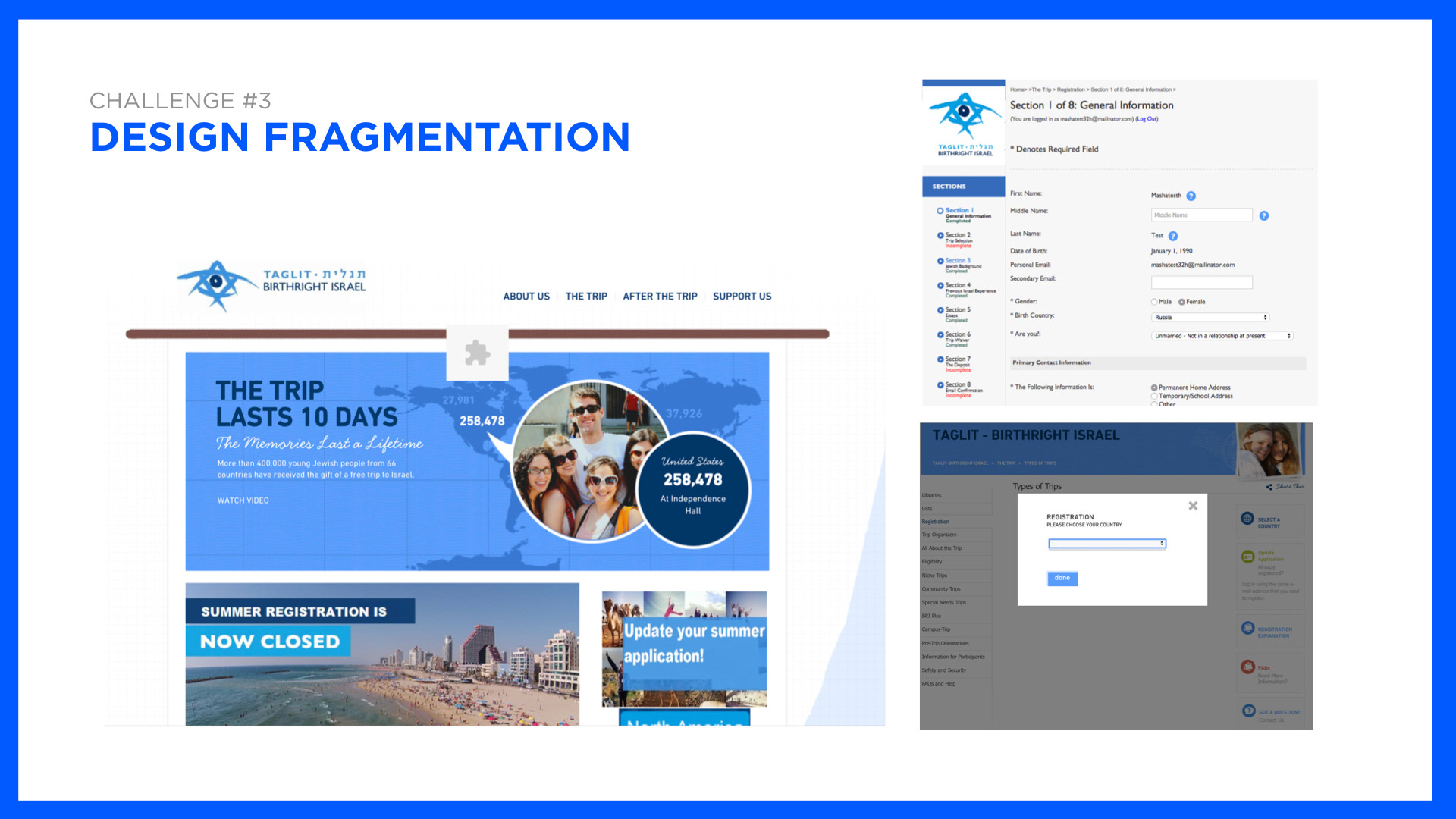 MODERN SYSTEM ARCHITECTURE
Working with a senior developer and system architect, I designed a strategy for integrating their legacy Sharepoint system and RegAdmin database into a modern component driven framework and web infrastructure.
We developed a strategy that involved creating a centralized marketplace for finding a trip. This allowed us to control how we promote each internal organization while allowing the user to filter for their idea trip regardless of the provider.
We designed a component driven design system which would allow changes to be made while maintaining the overall design language of the site. We also simplified the application process and provided the 3rd party developers directions on how to best integrate the experience into the site.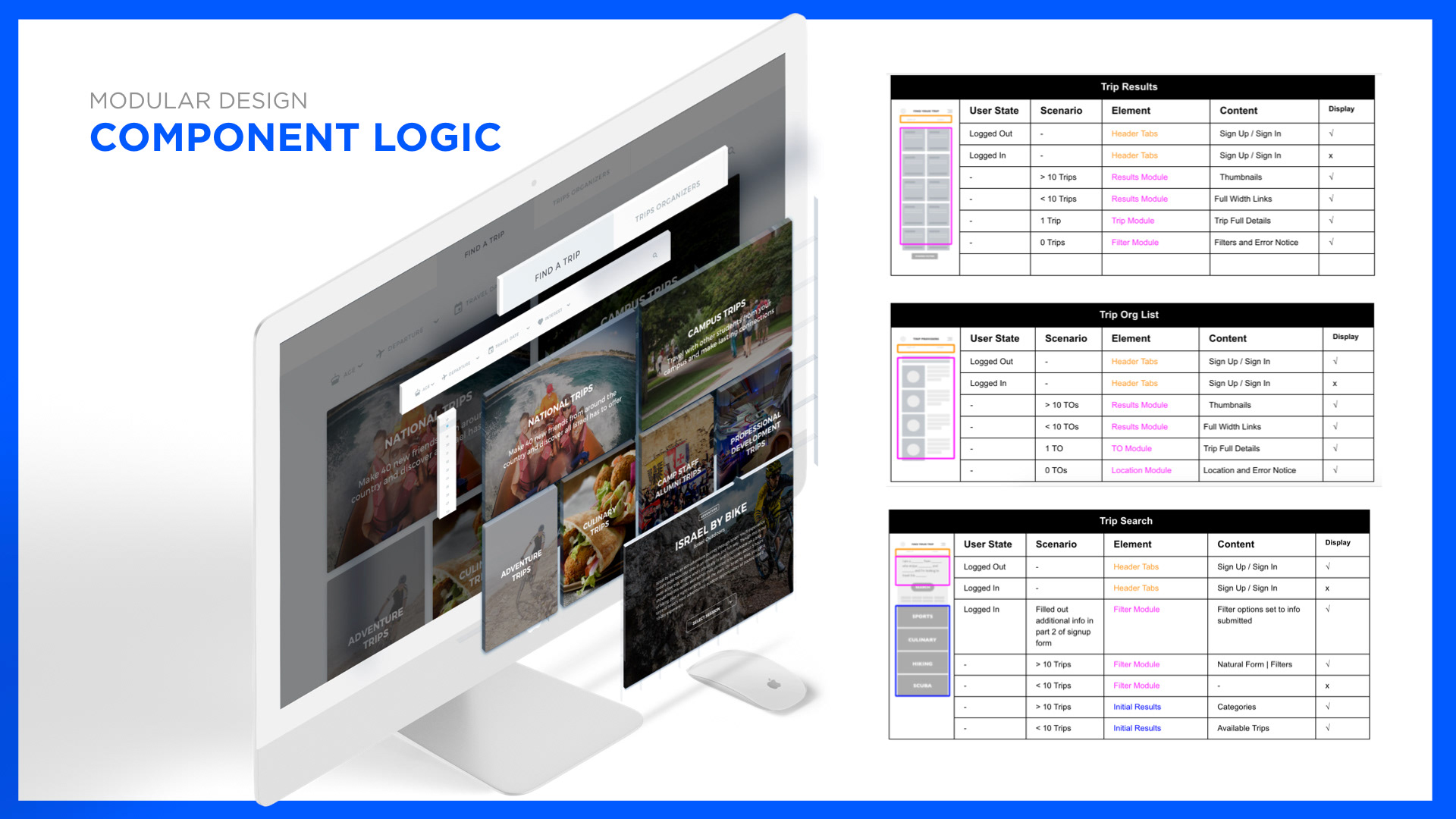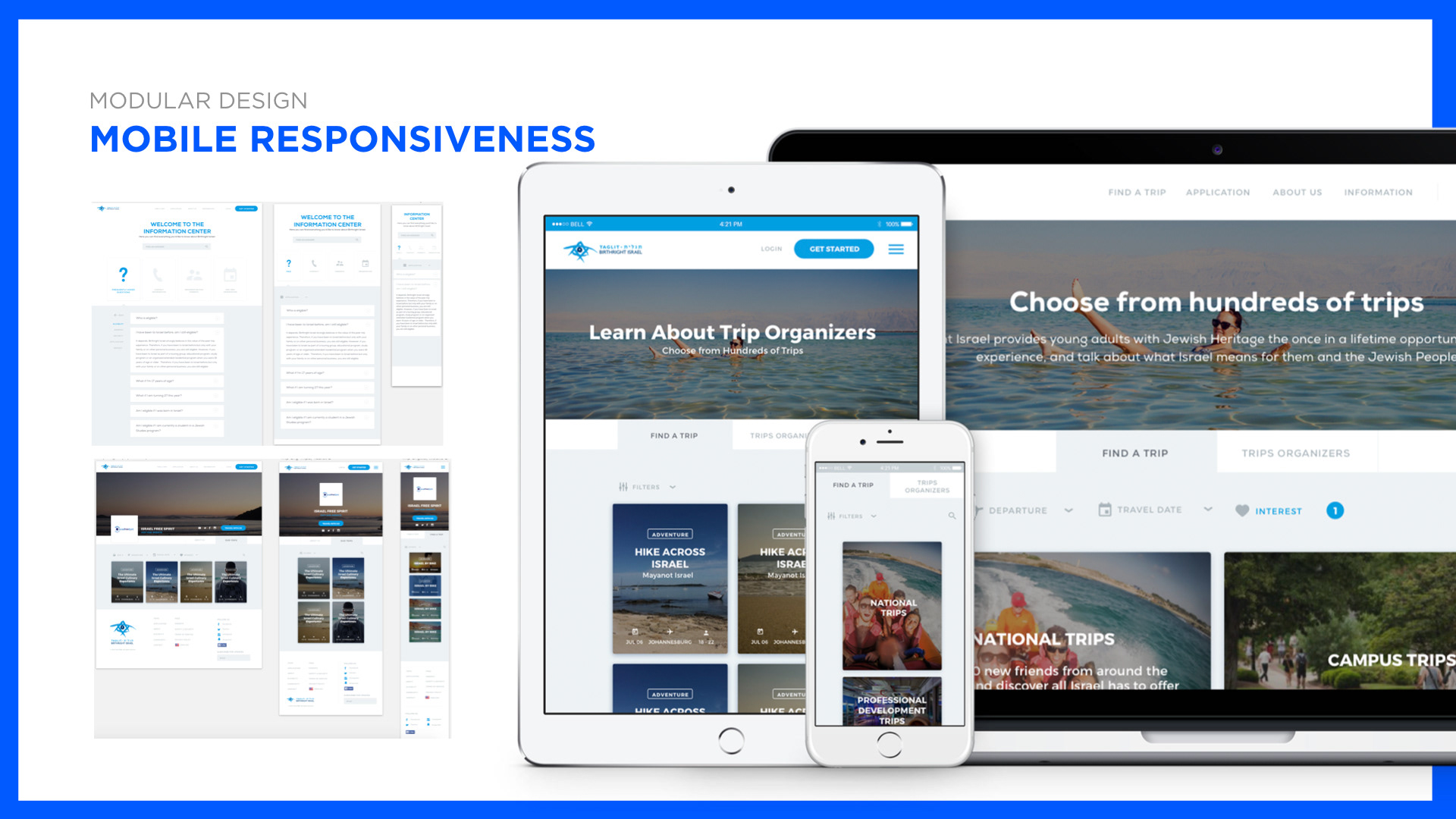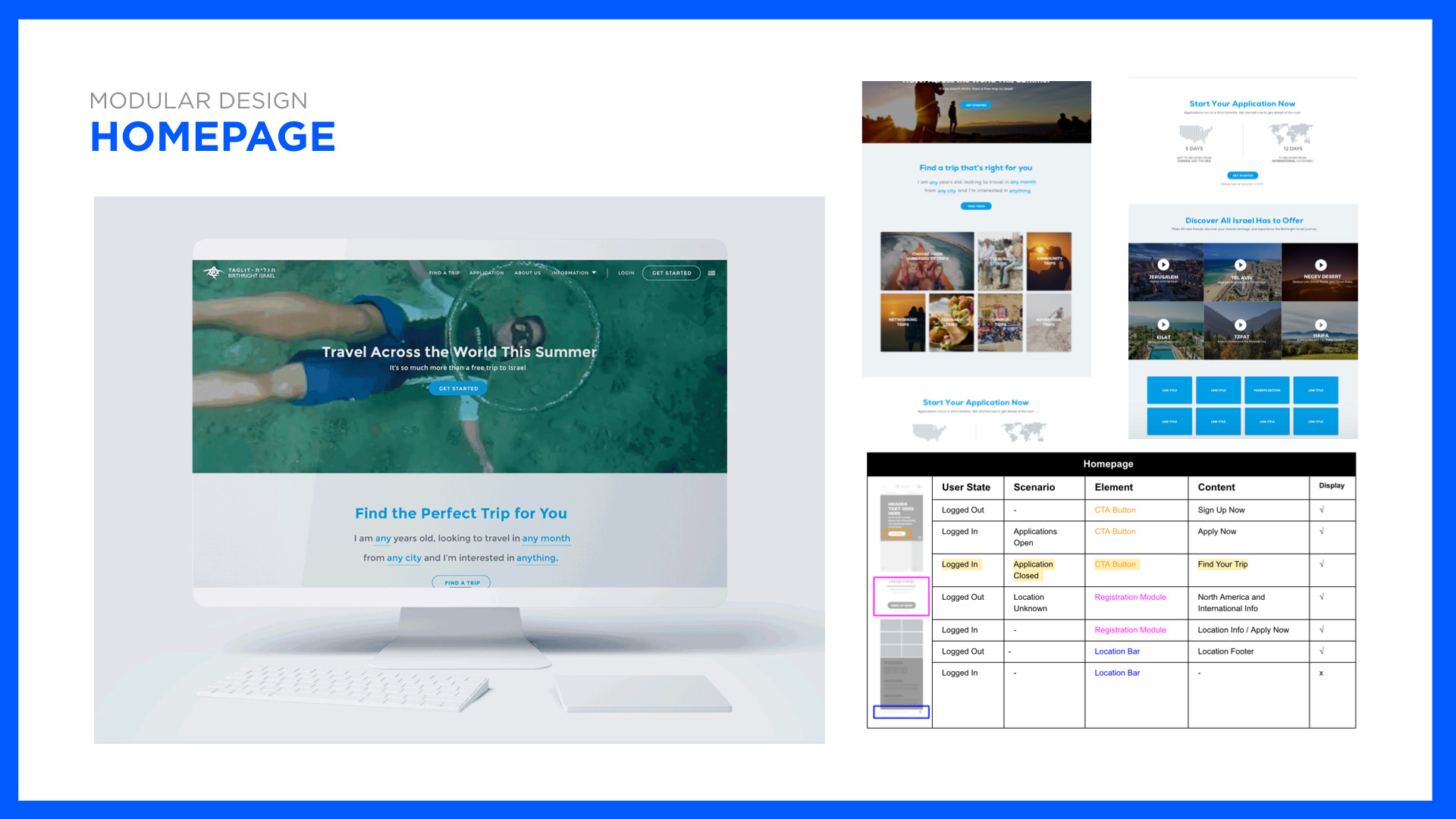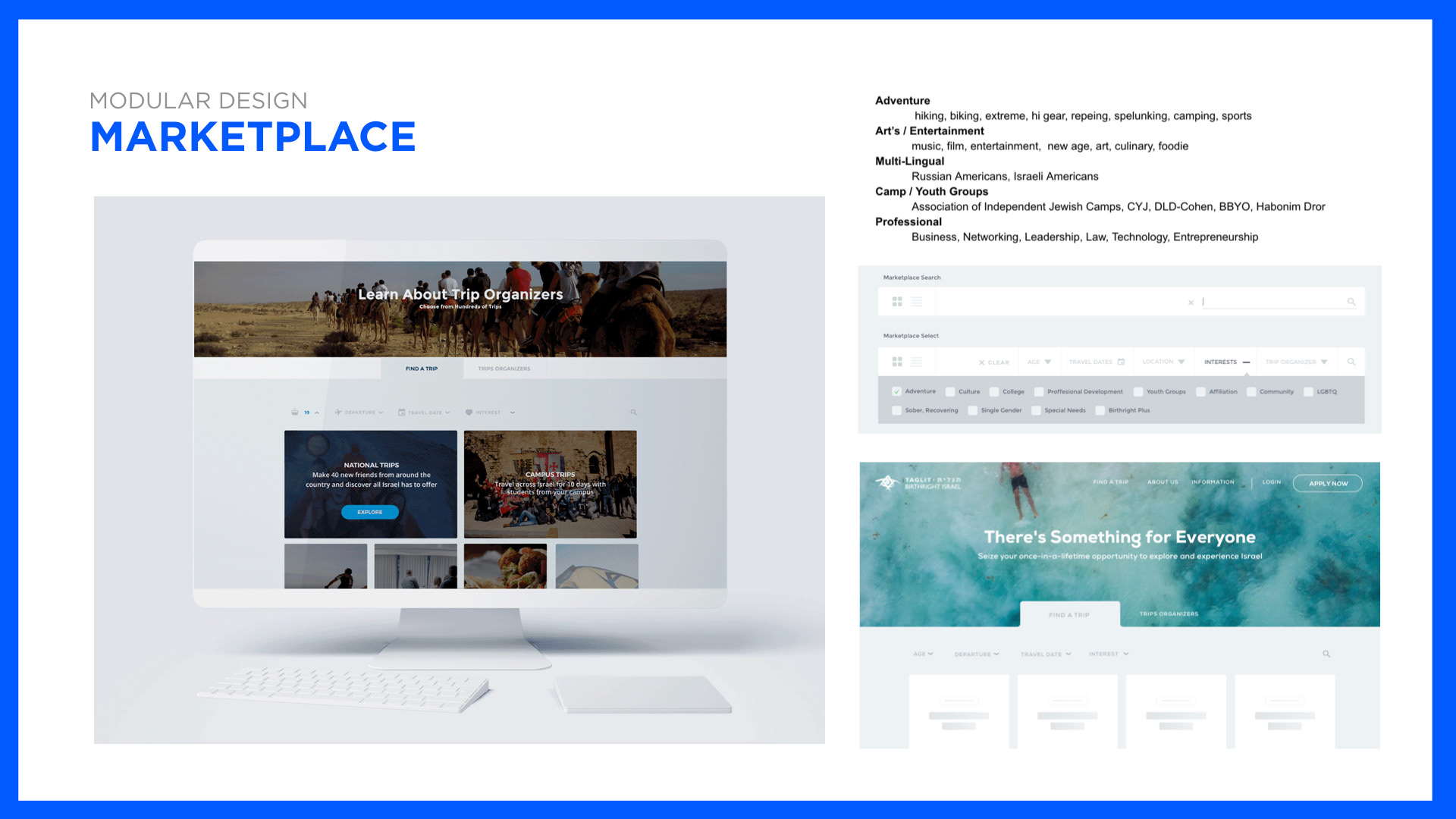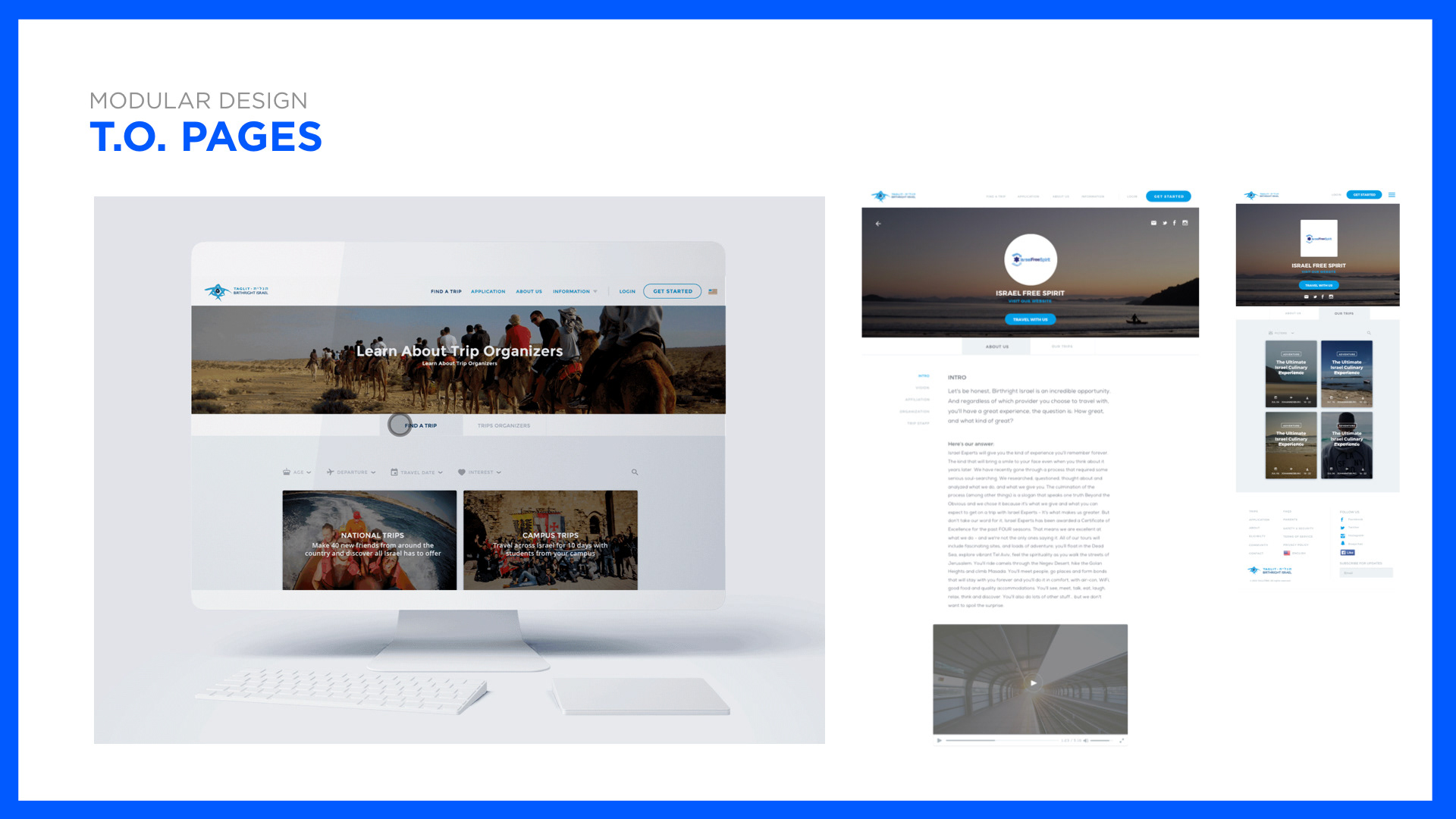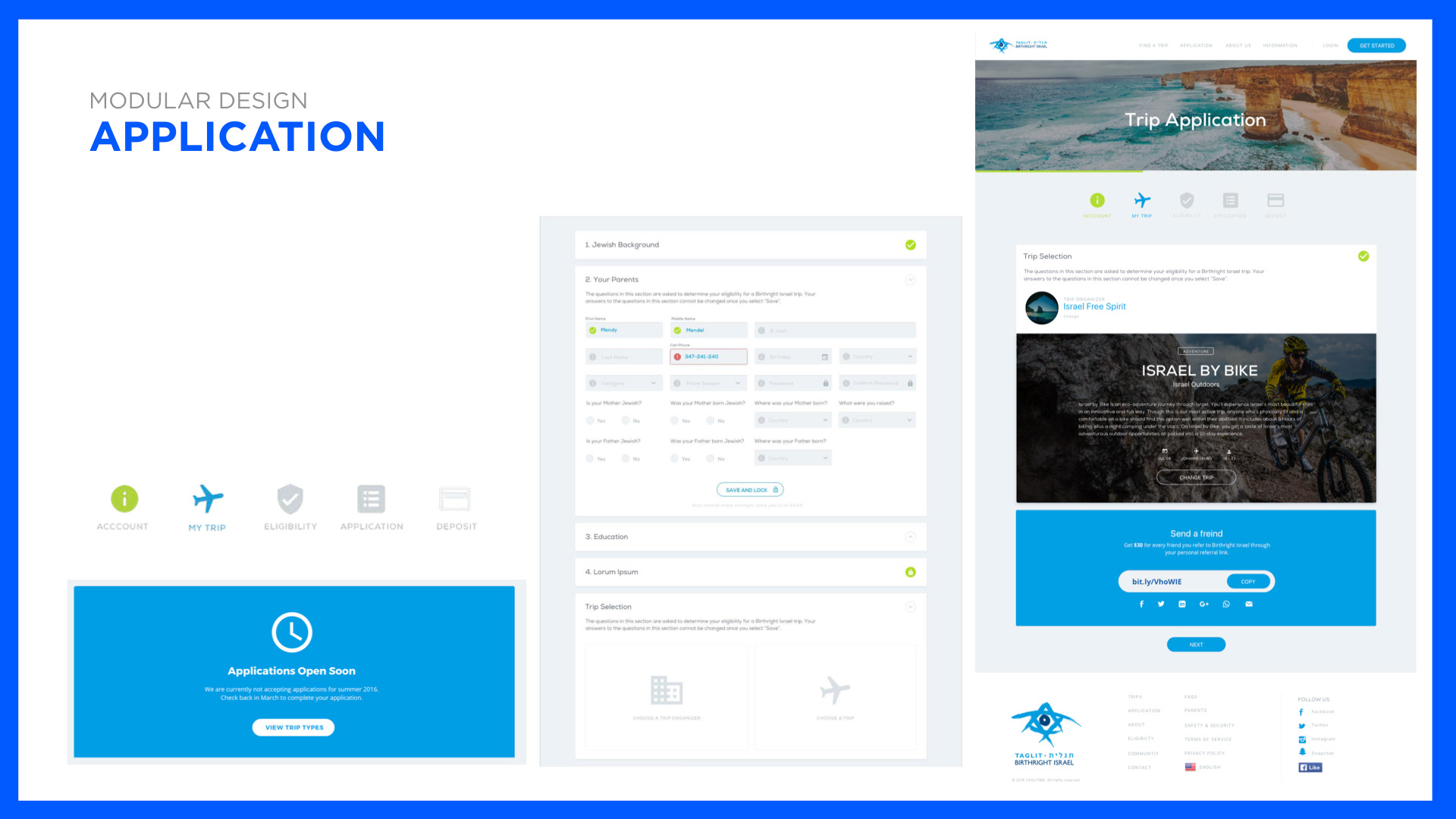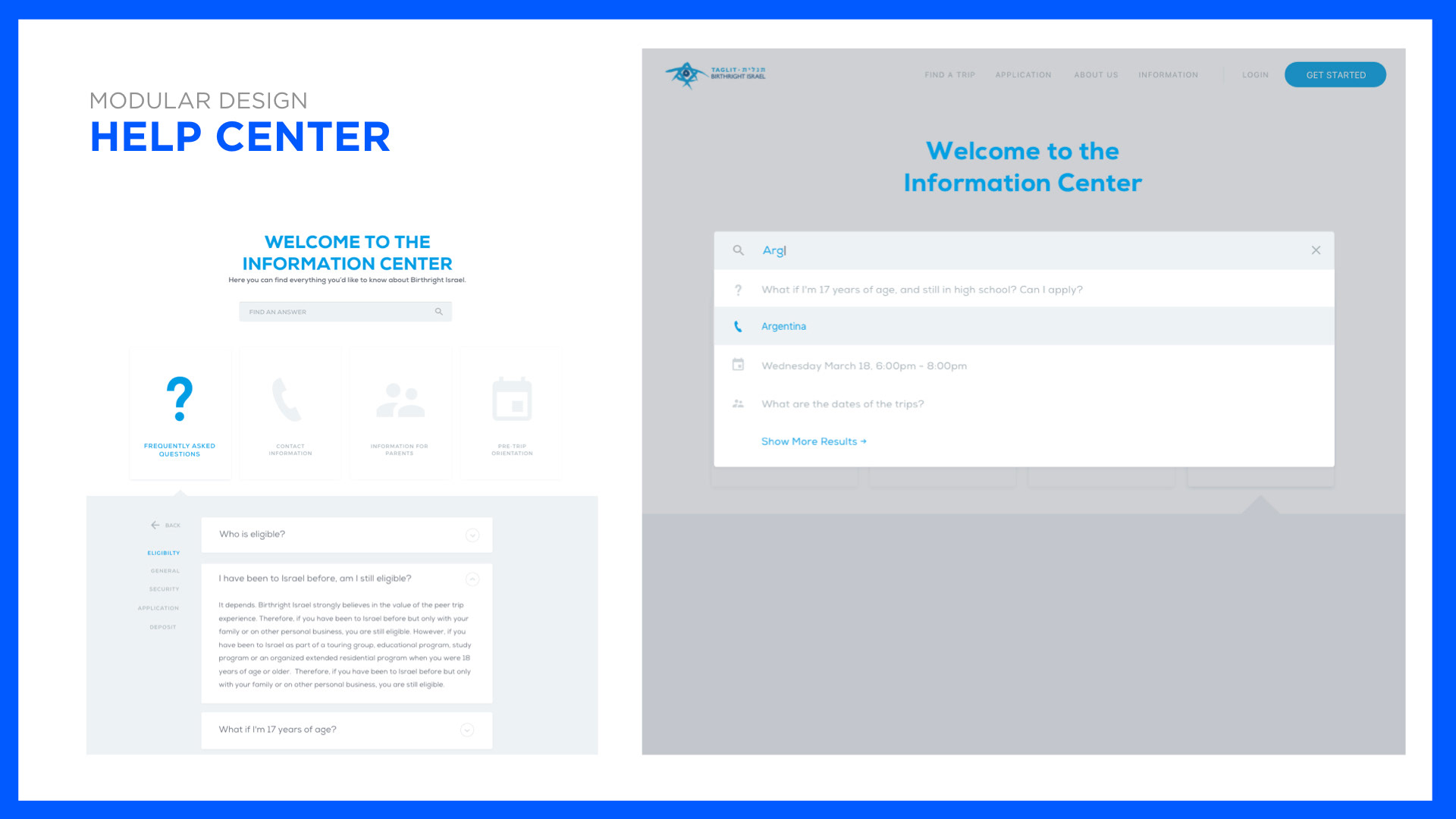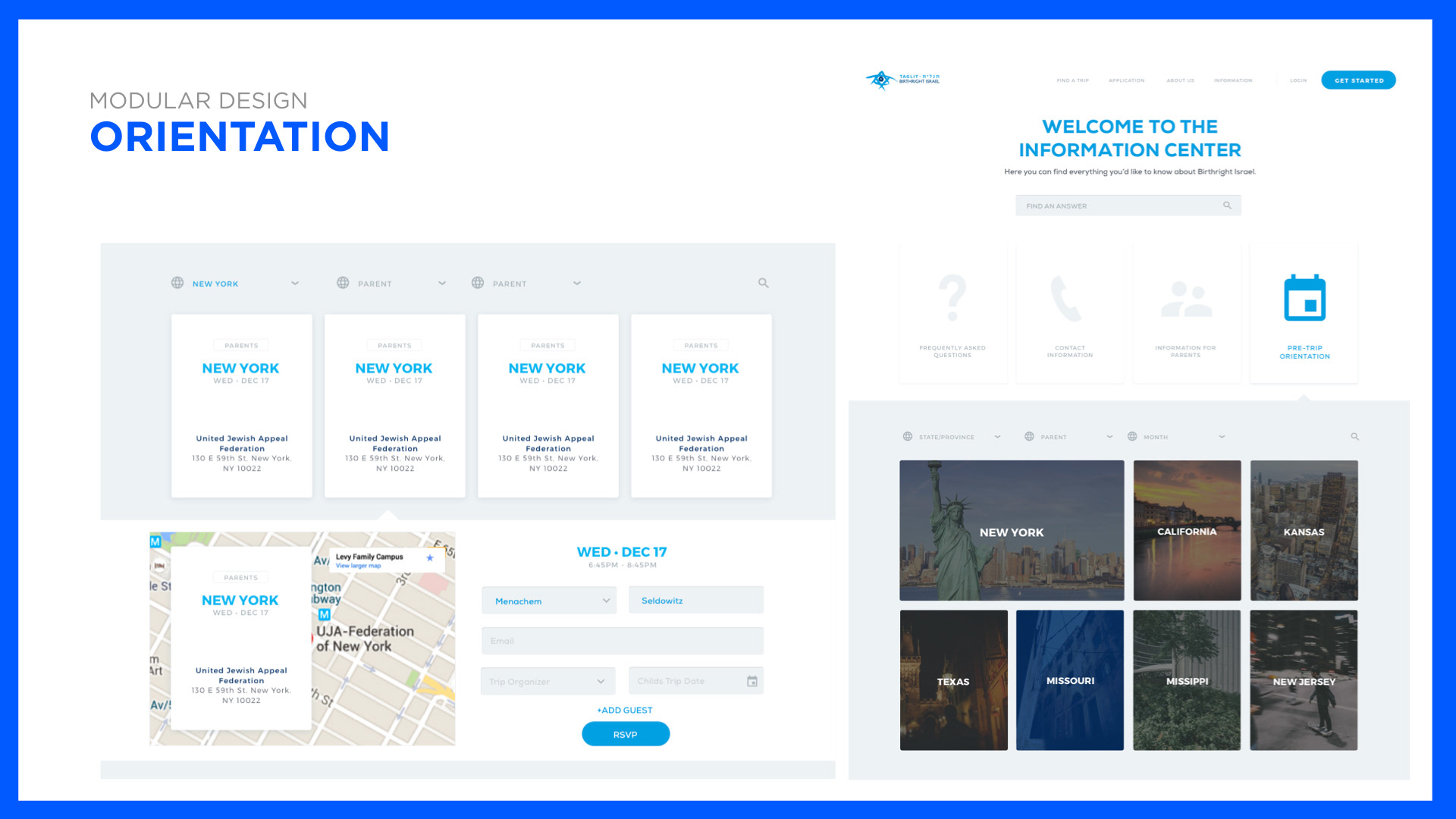 Our handoff included robust documentation, a complete design system with accompanying templates and pages, and creative assets for media campaigns.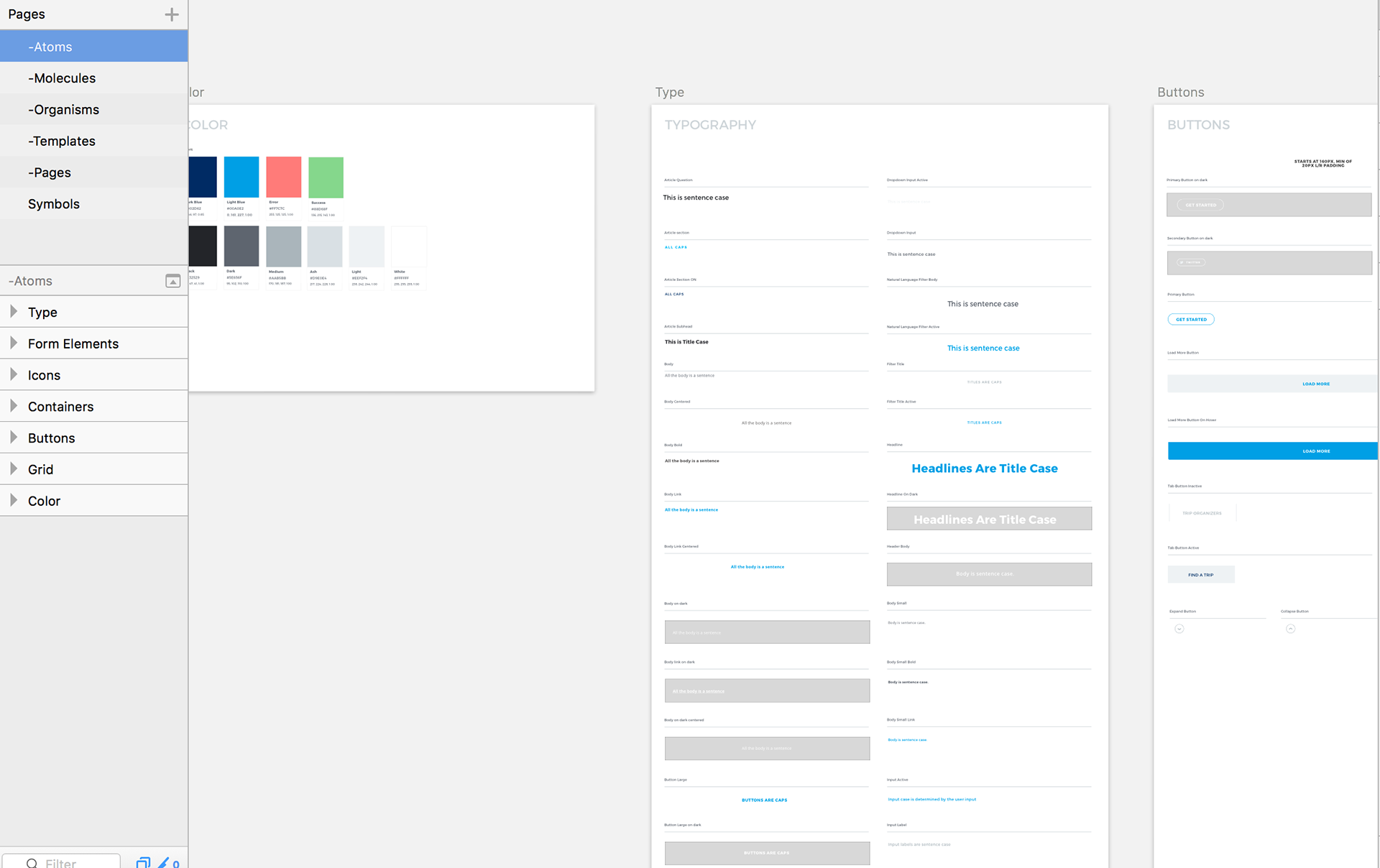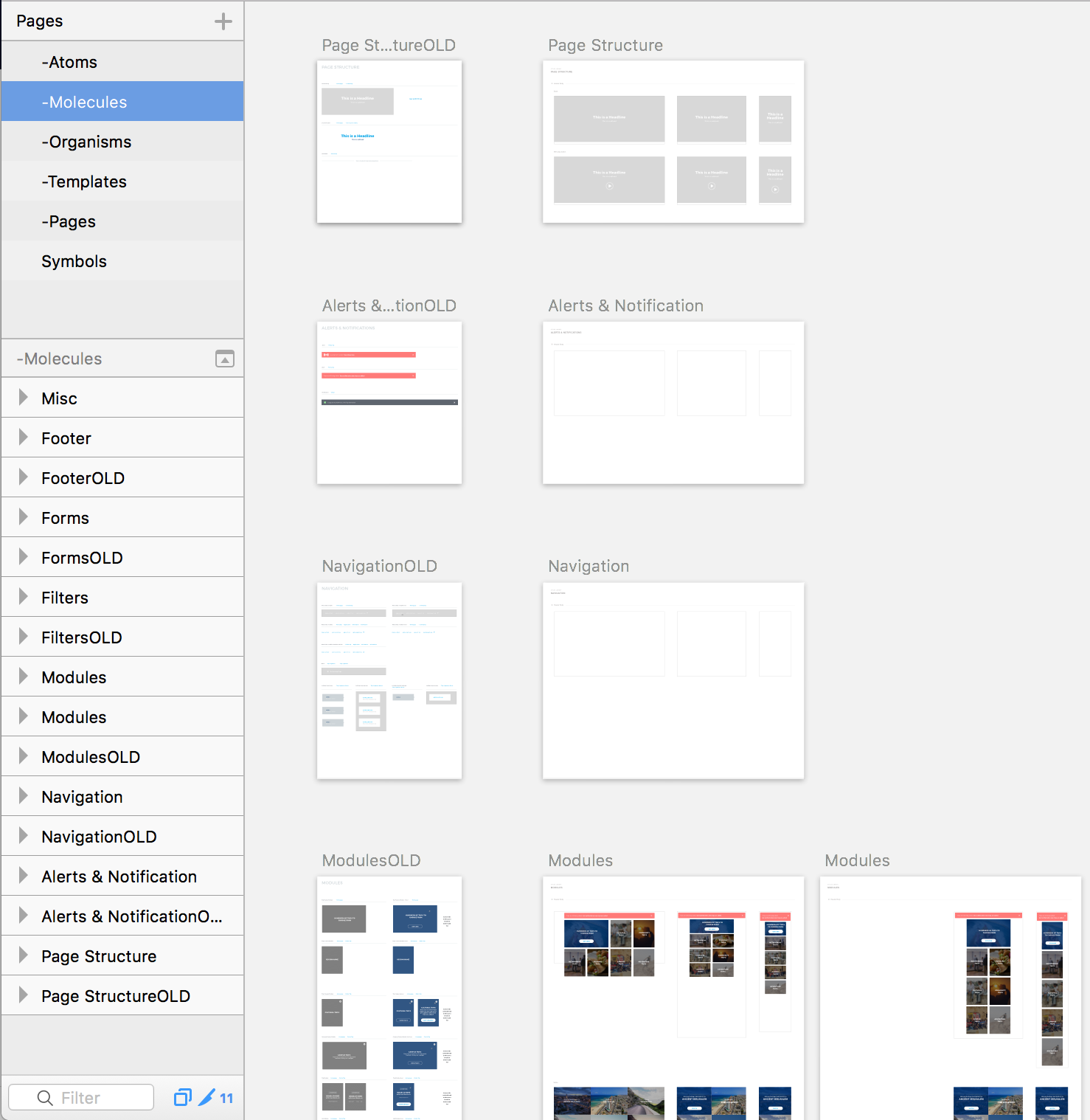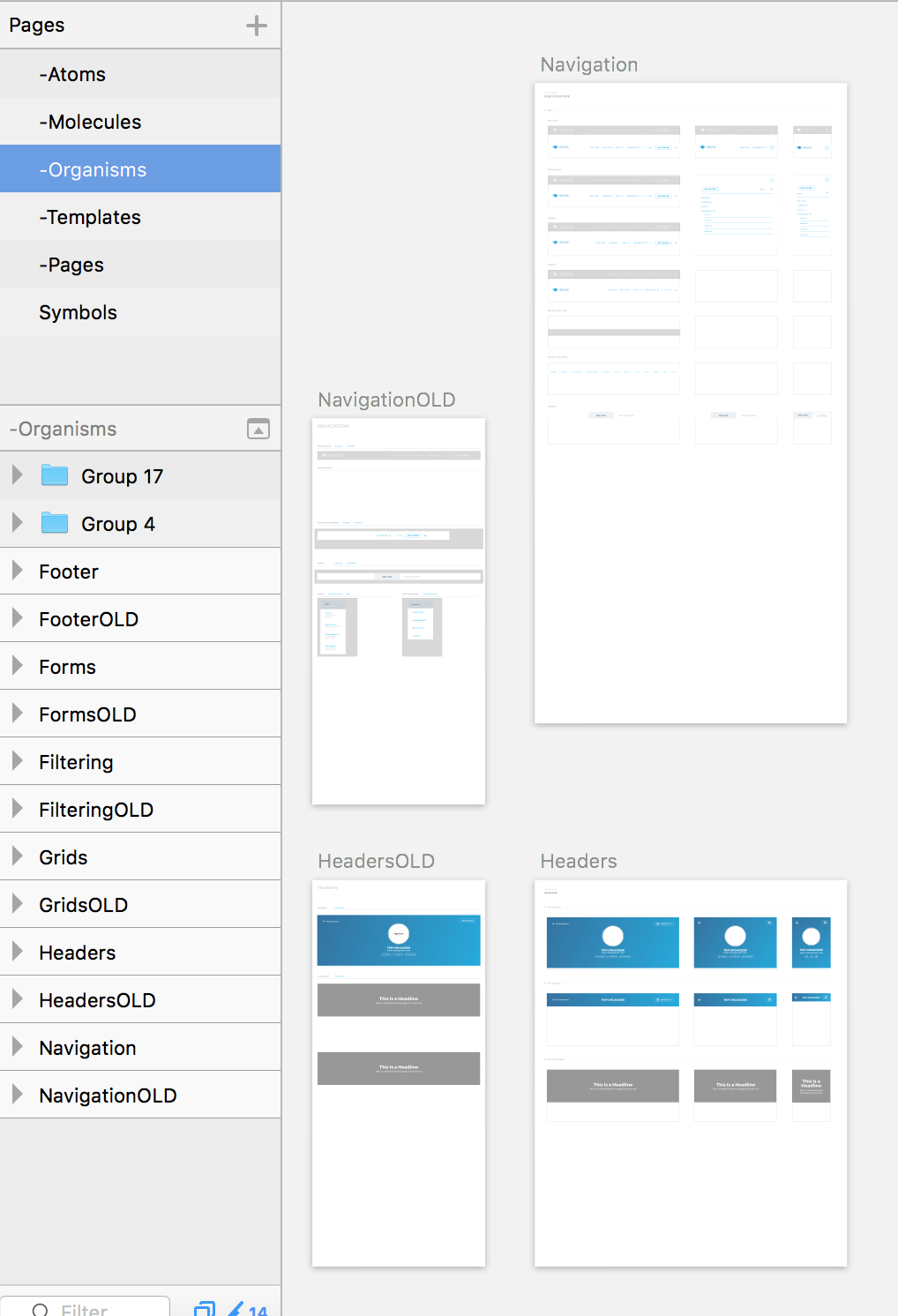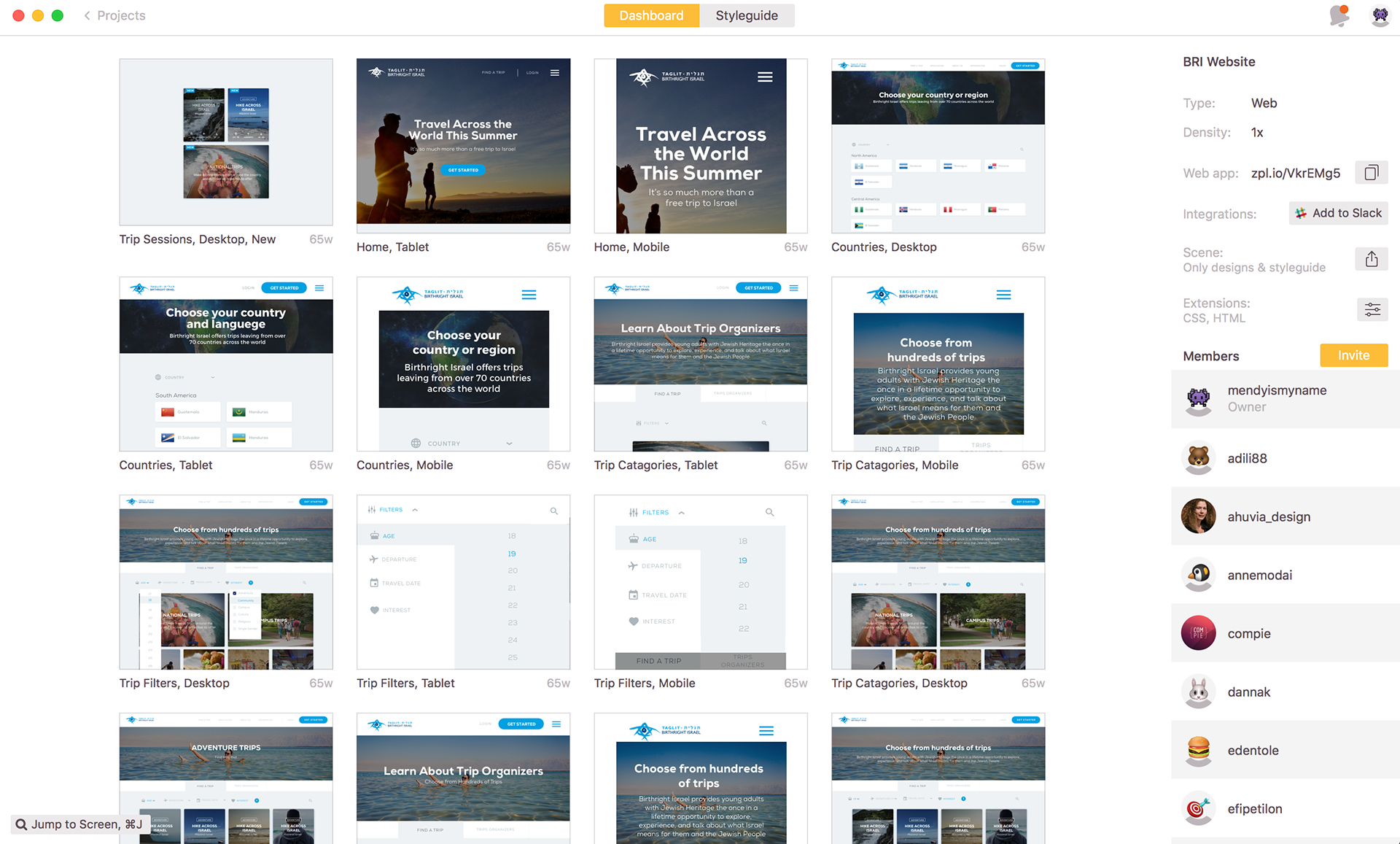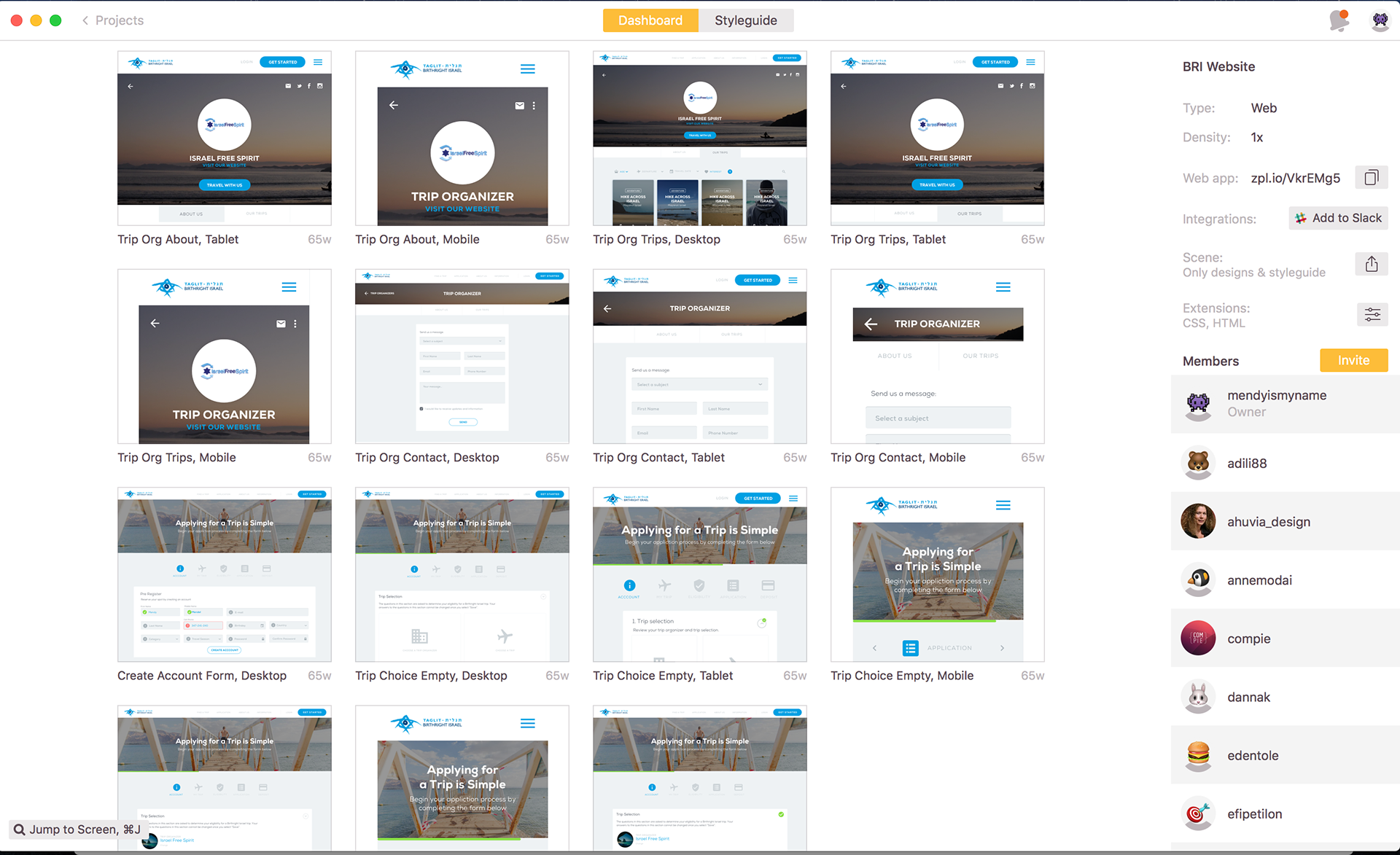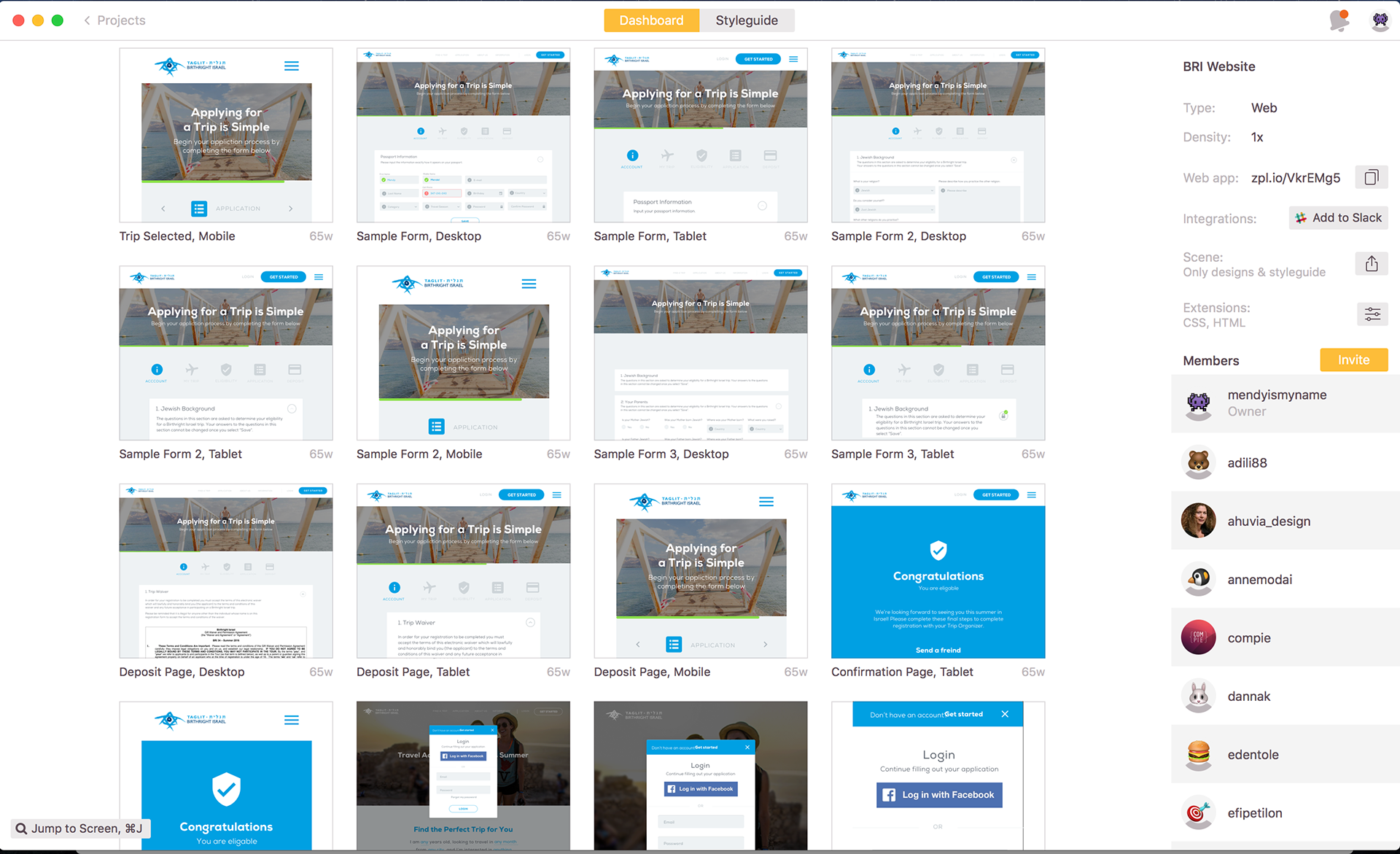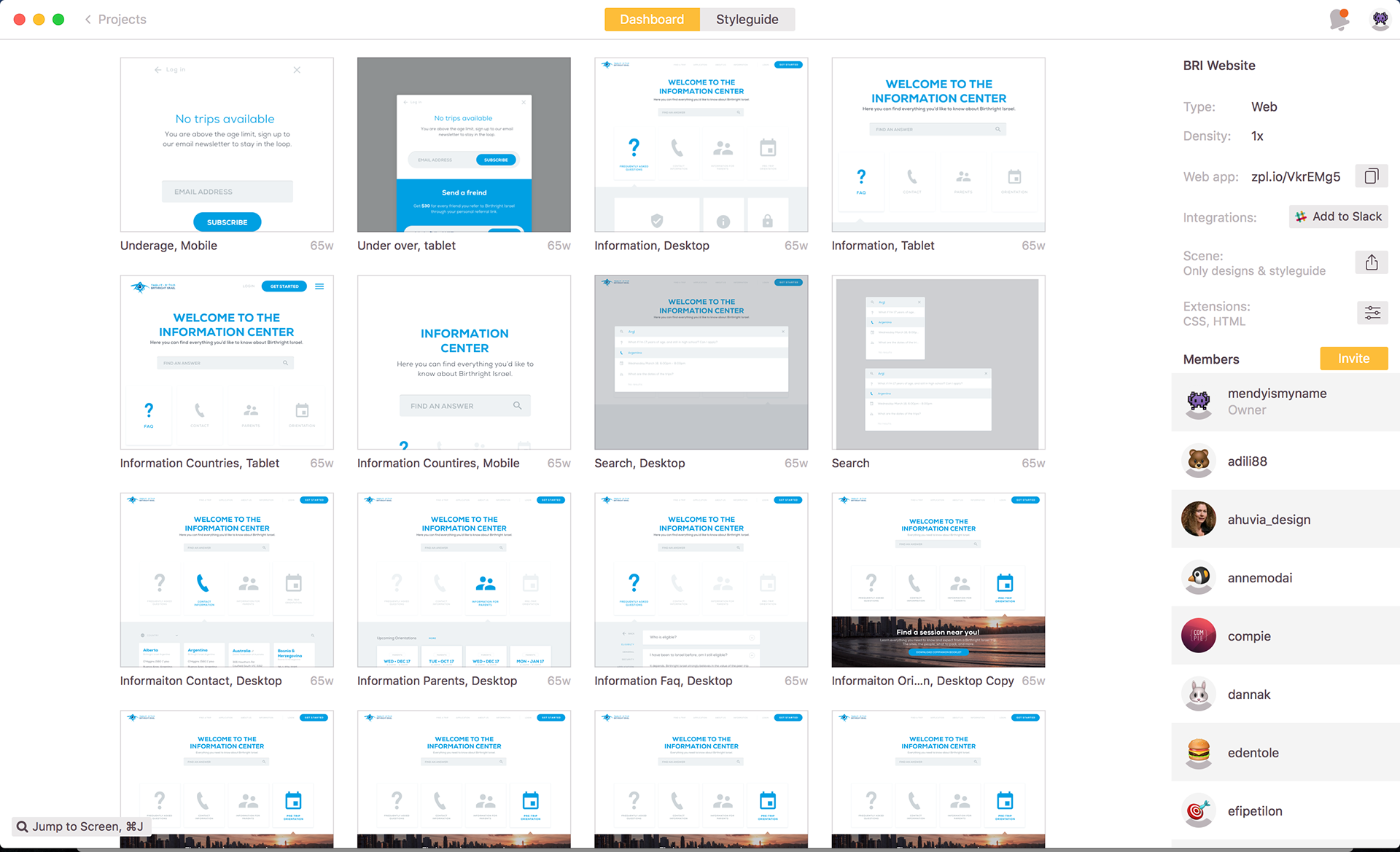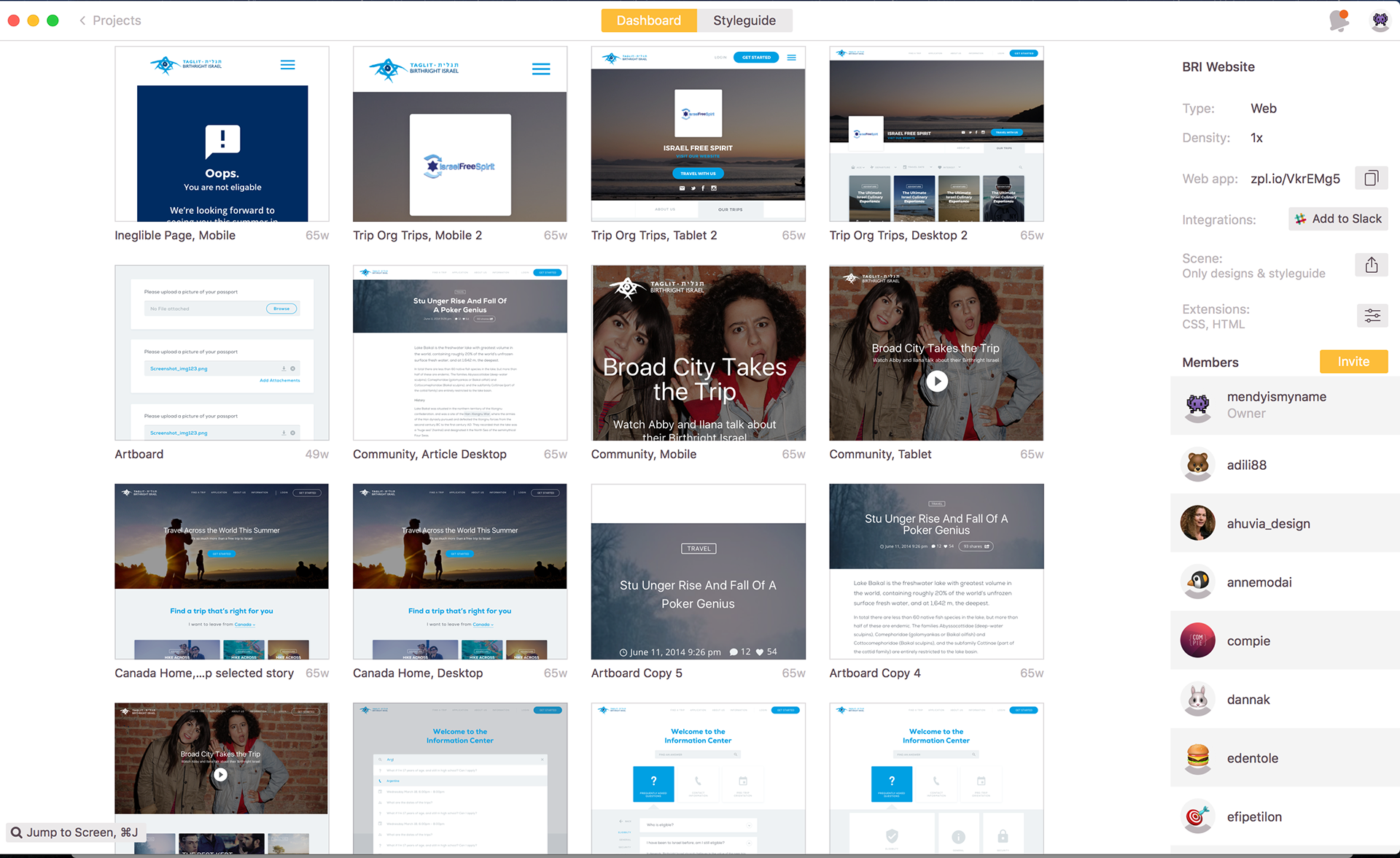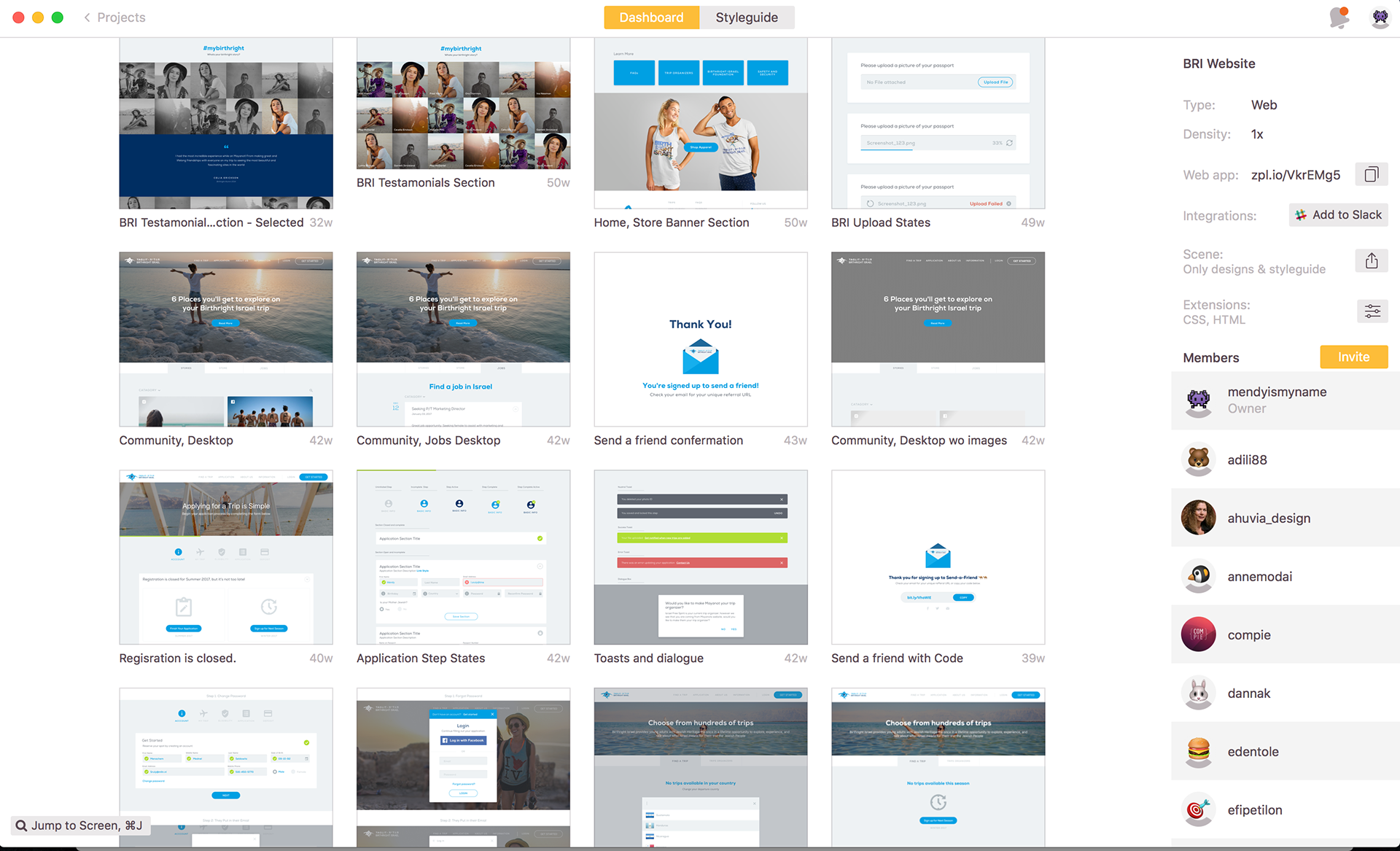 Powered by optimized paid media and great UX, Birthright has since seen record breaking increase in applicants and brand awareness and was featured by Facebook for its tremendous success.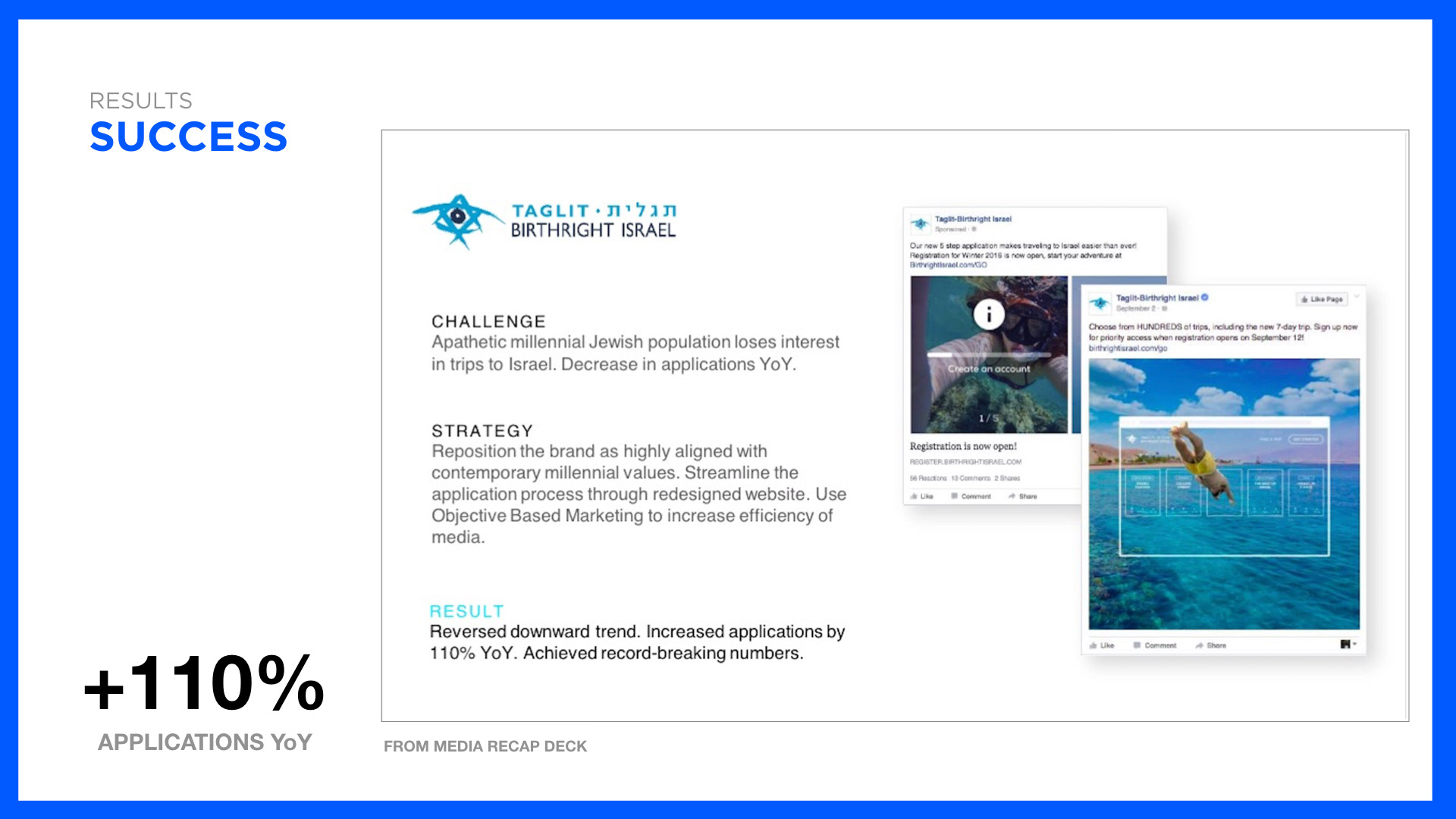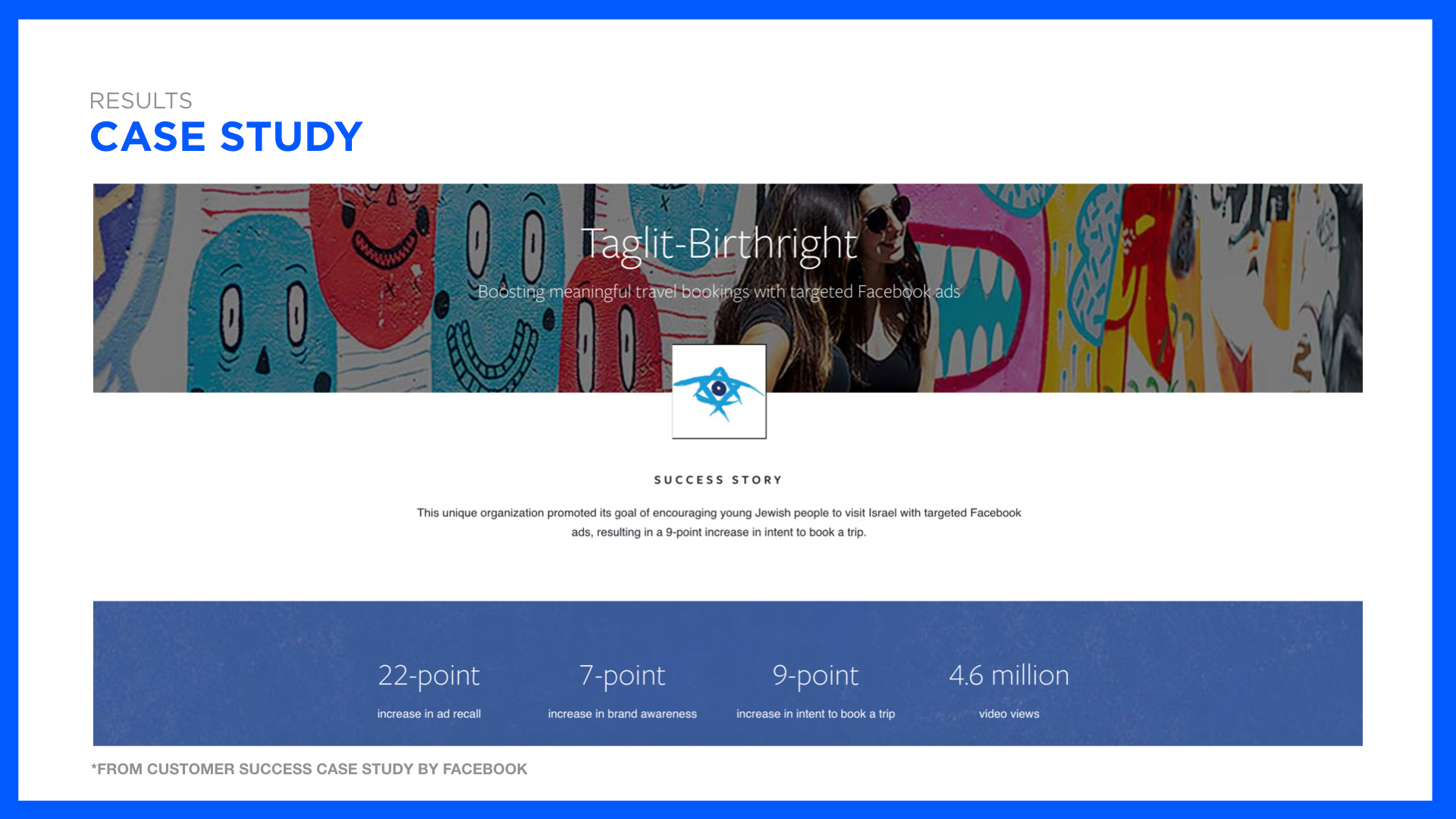 A handful of assets which demonstrate my thinking, documentation, and designs.
When starting this project, I began by doing user interviews, creating personas, and user journeys. With that created, I developed navigational flows for the site for each user and scenario. 

​​​​​​​
Powered by a deep understanding of our users, and an outline of the required navigational flows, we began creating both low and hi fidelity wireframes for the site. This allowed us to share and iterate our vision without getting caught up in aesthetics. 

​​​​​​​
A key component of the Birthright website is the trip marketplace. We designed a dynamic trip component that interacts with third party trip data. Using a carefully crafted set of filters, we allow users to quickly identify the best trips for them. We also made sure to randomize the results to provide each trip provider a equal opportunity to be chosen.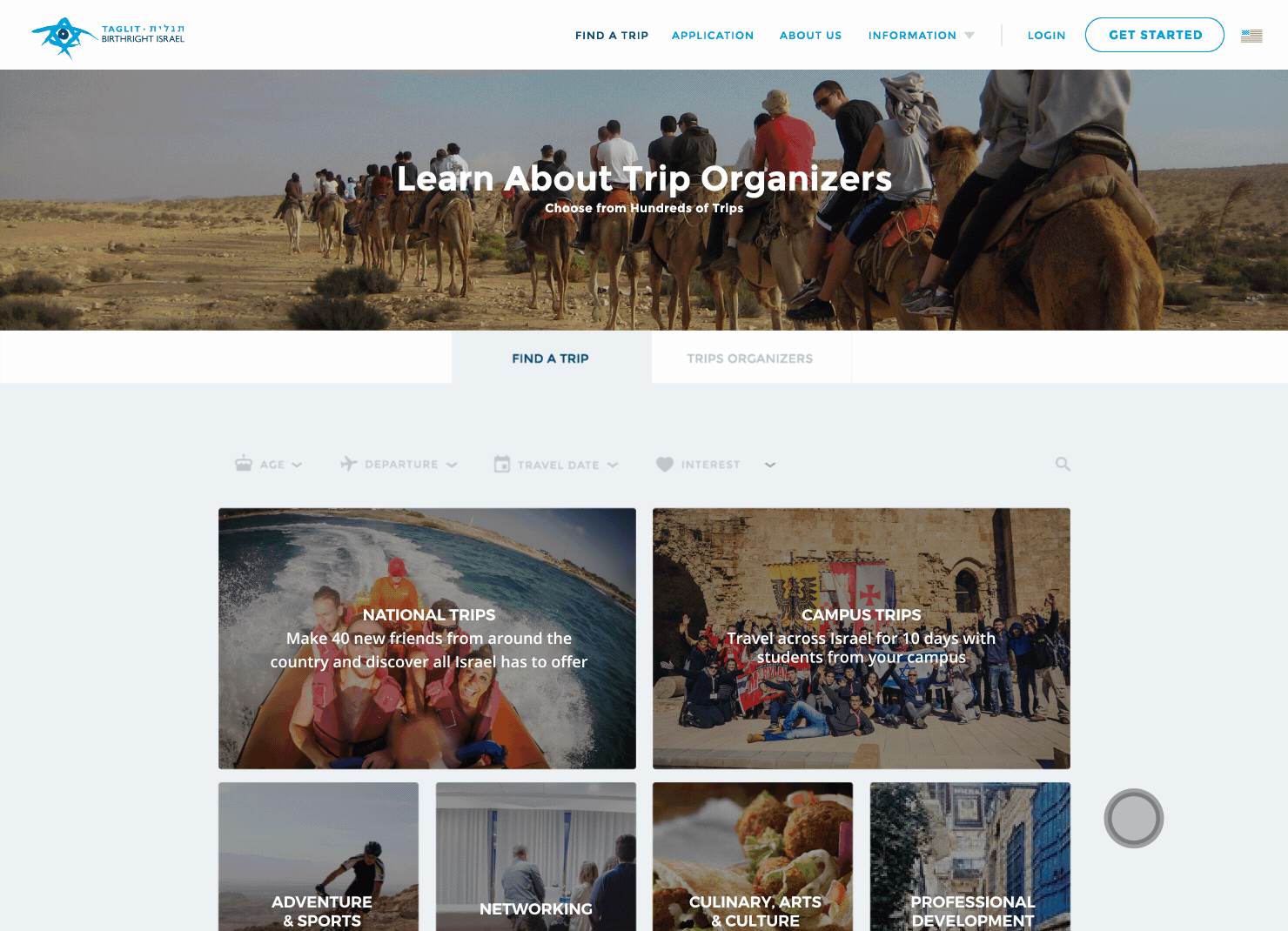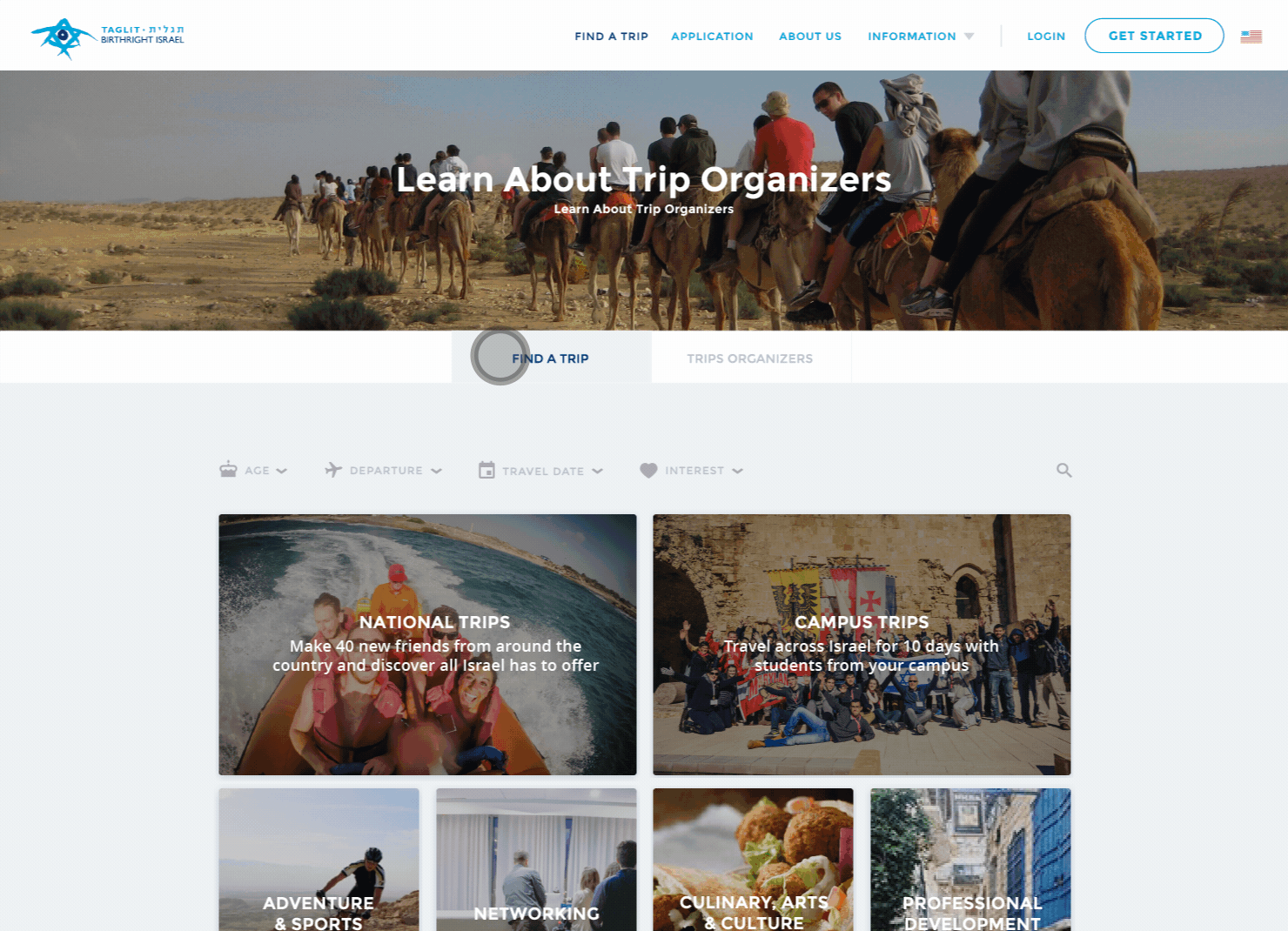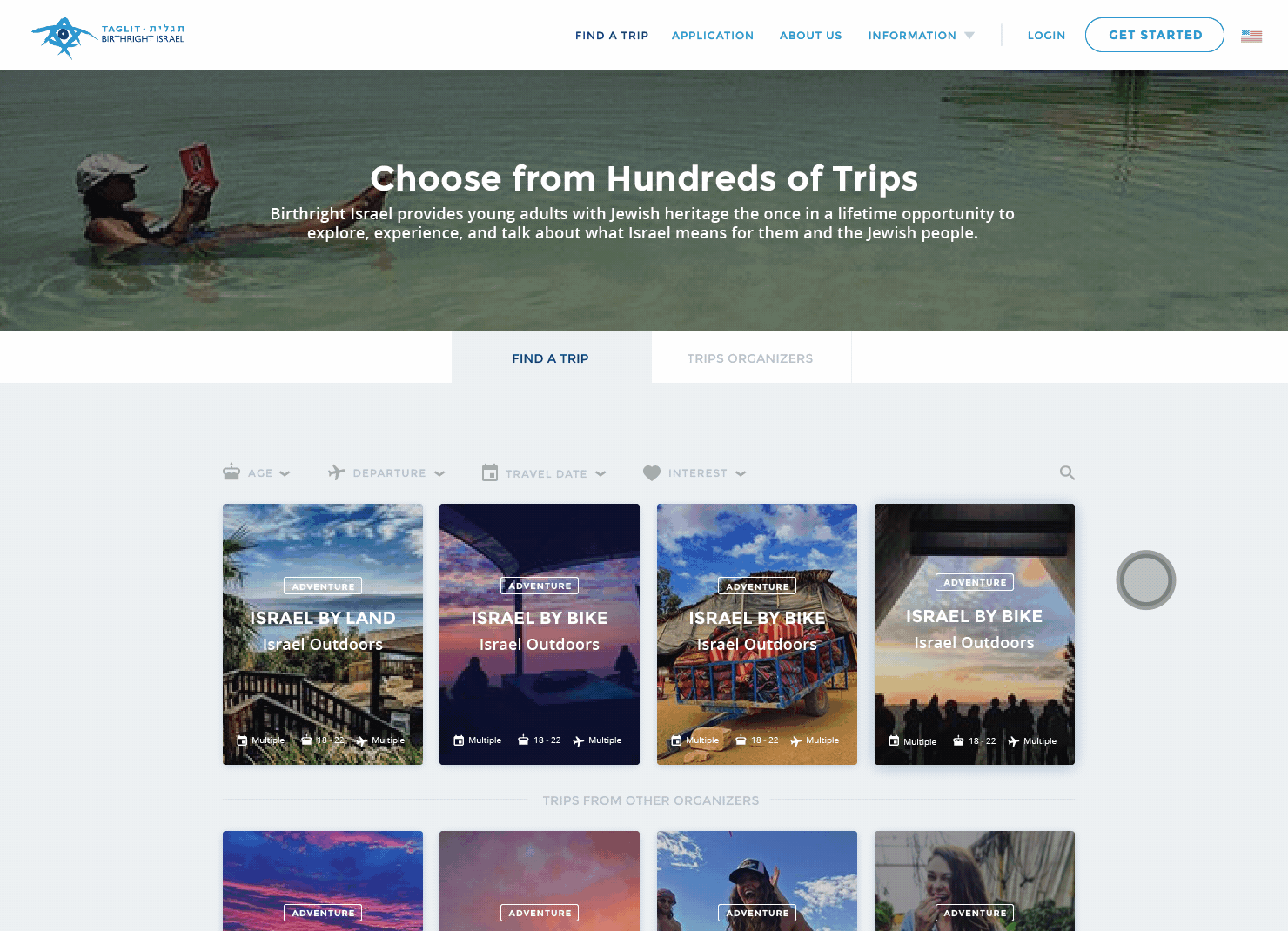 Inspired by Facebook pages, we built a customizable microsite experience for each competing trip providers. When a user visits a specific trip provider's page, they can learn more about the organization, request support, or browse through the trip offerings of that specific trip provider. This encouraged trip providers to drive traffic to our site without the fear of losing their lead.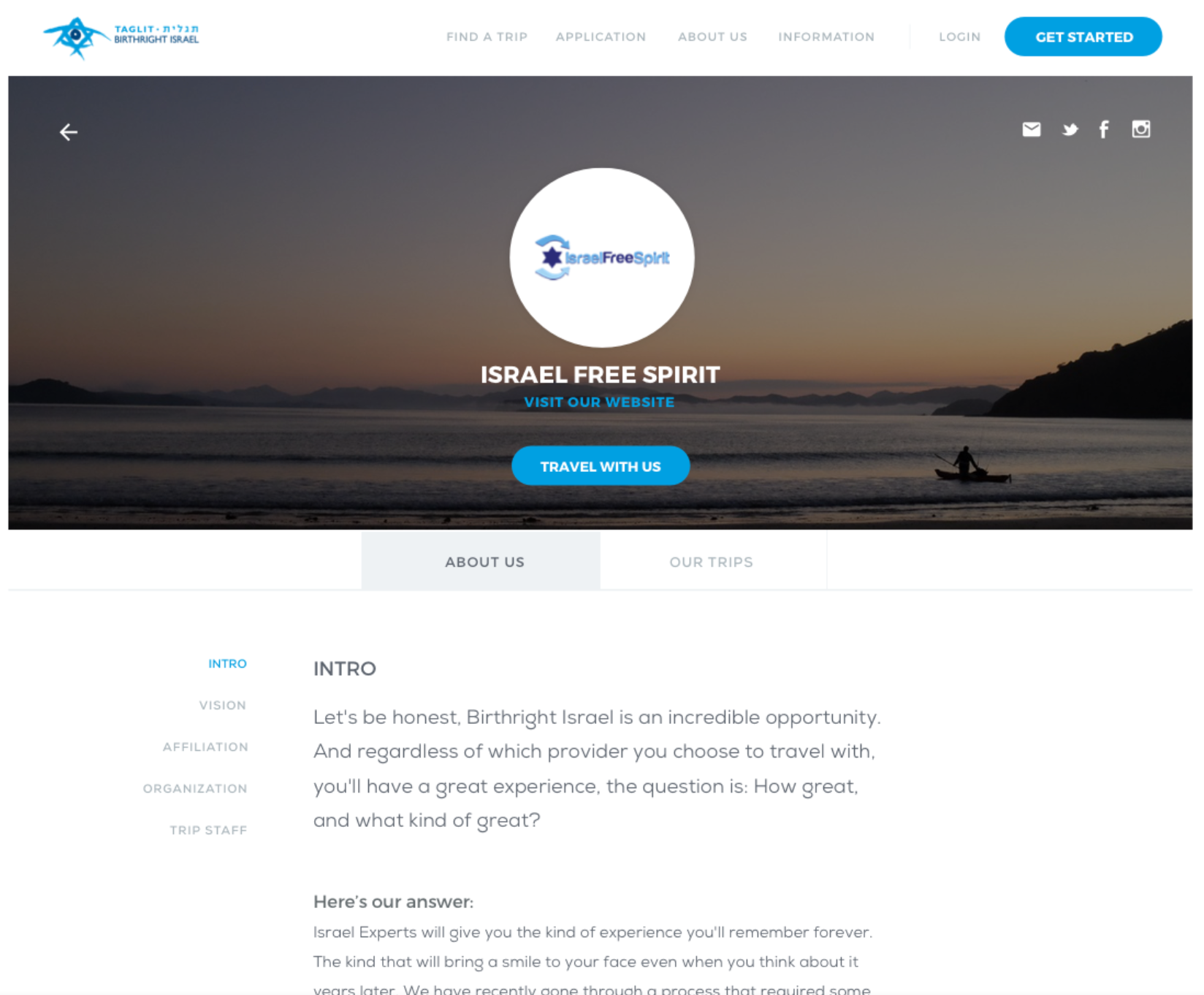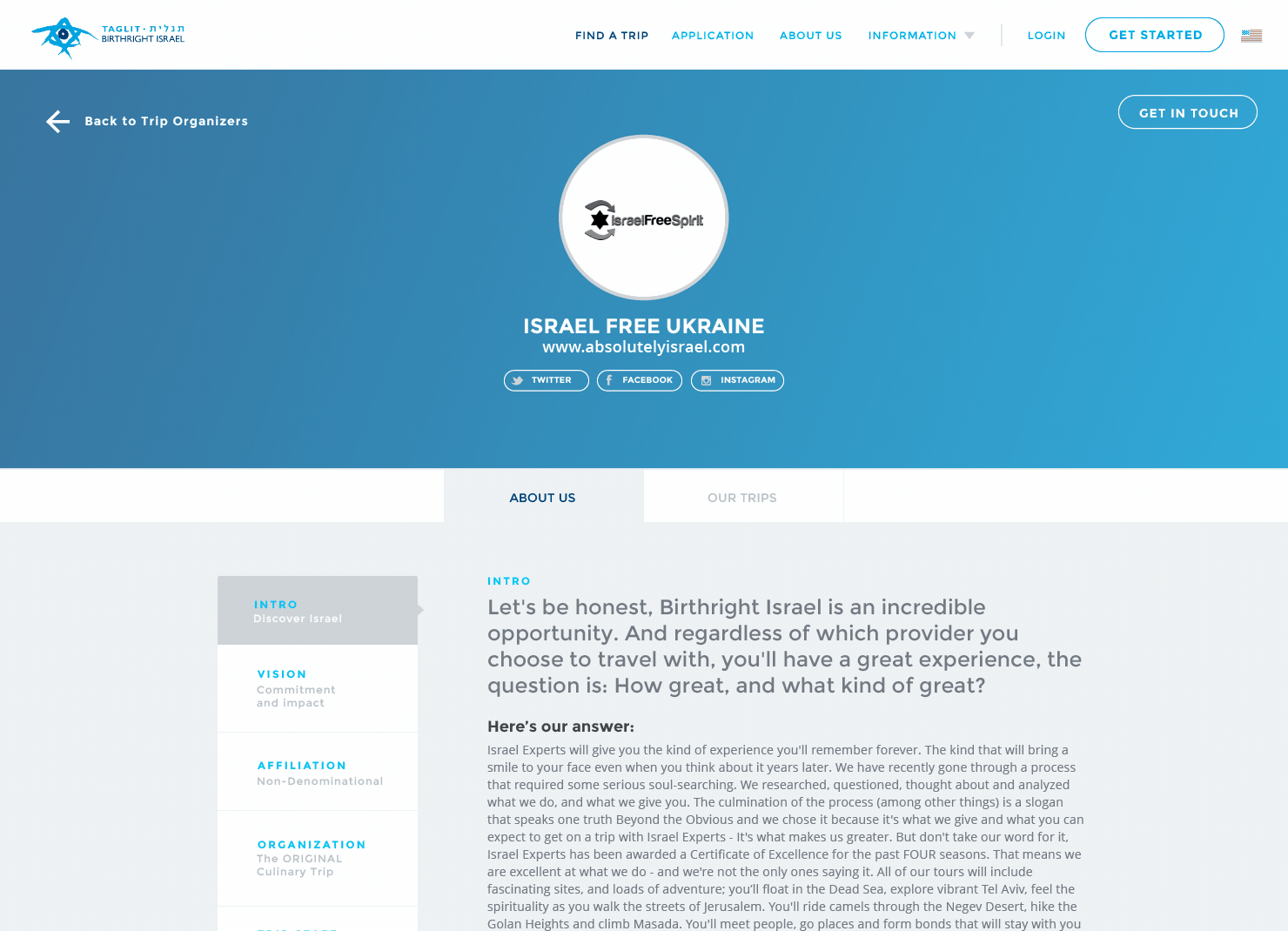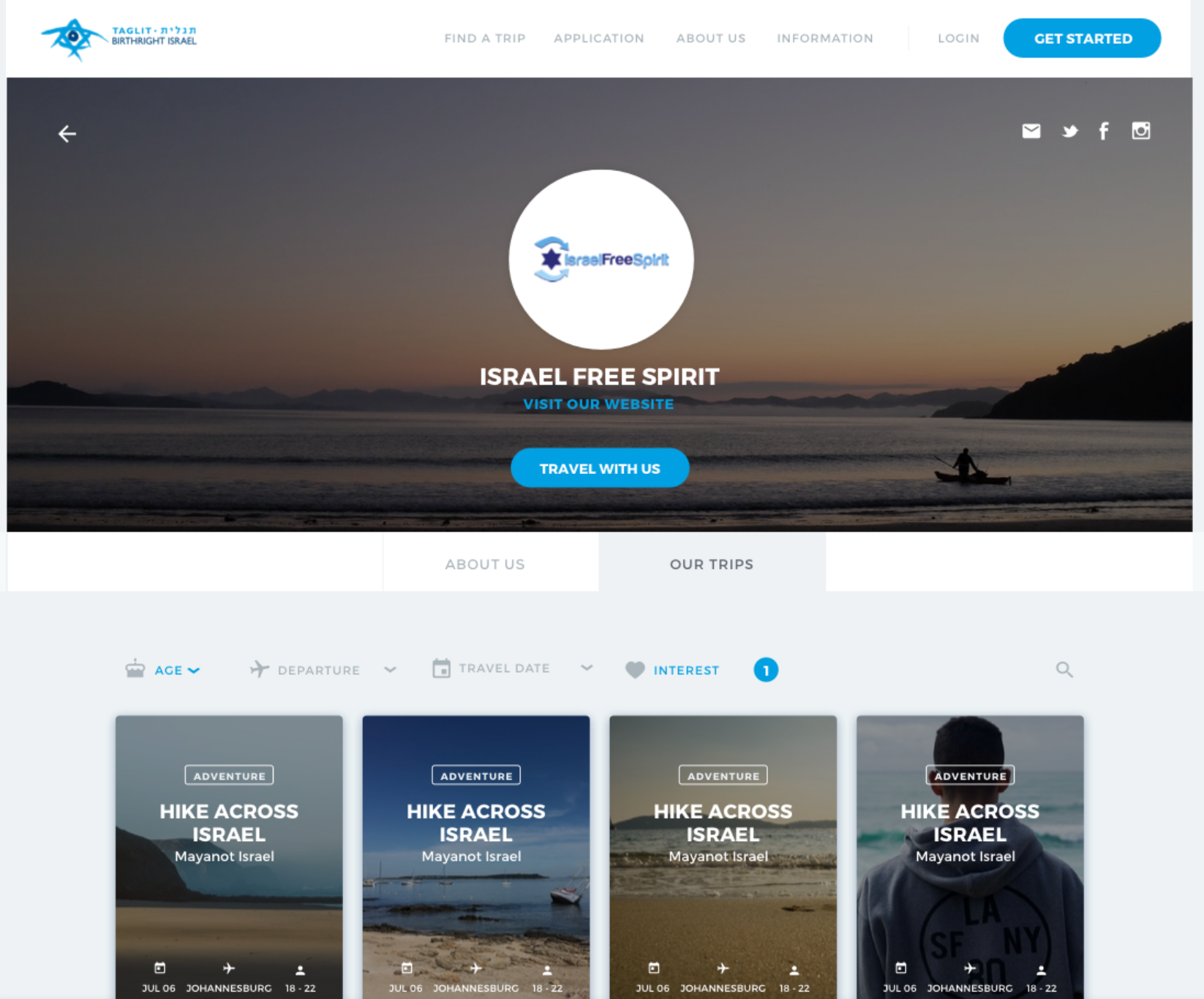 The legacy Birthright trip application was developed and maintained by a 3rd party vendor. We worked closely with the remote team to develop an updated application flow and UI design to work coherently when embed within the Birthright site.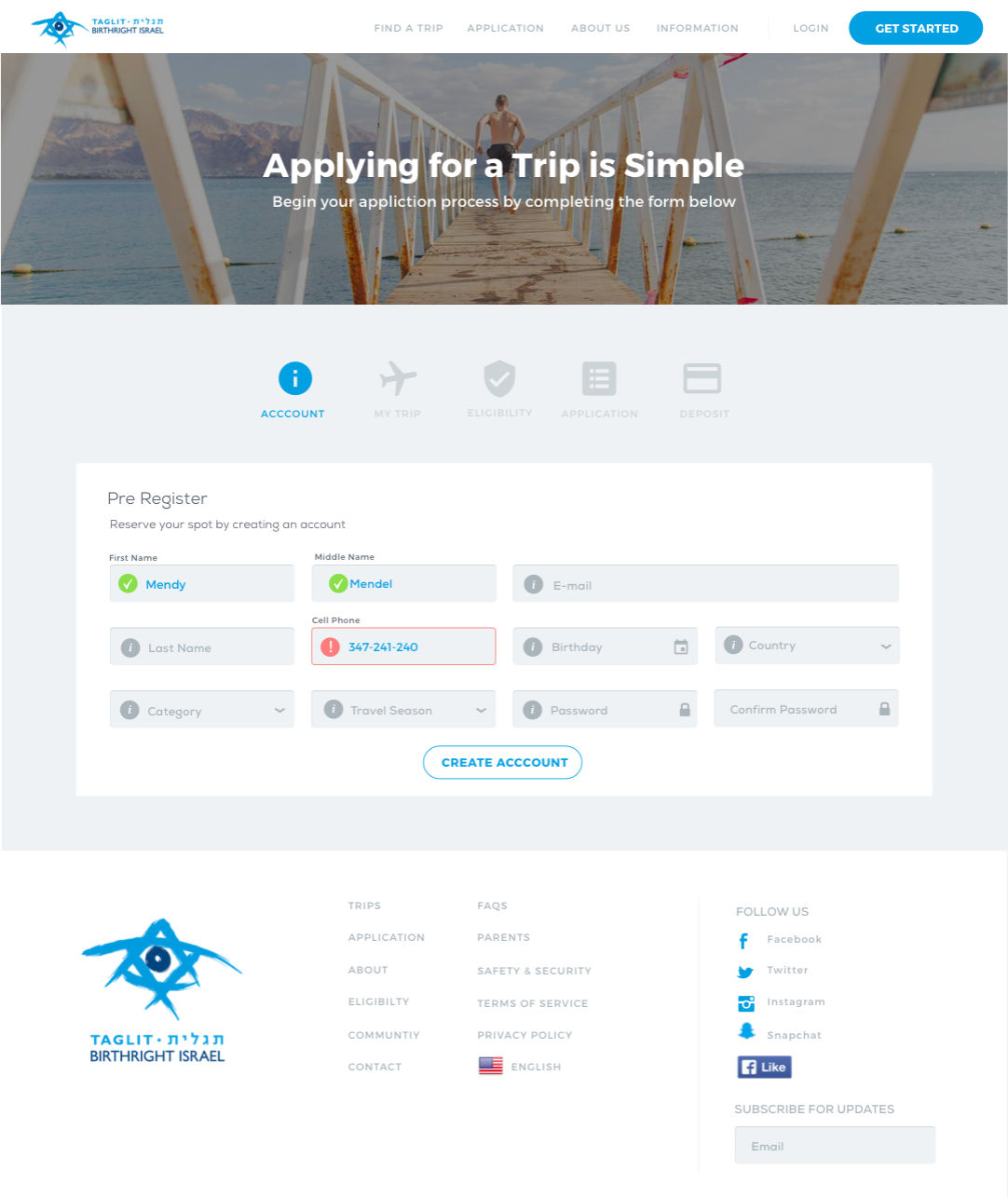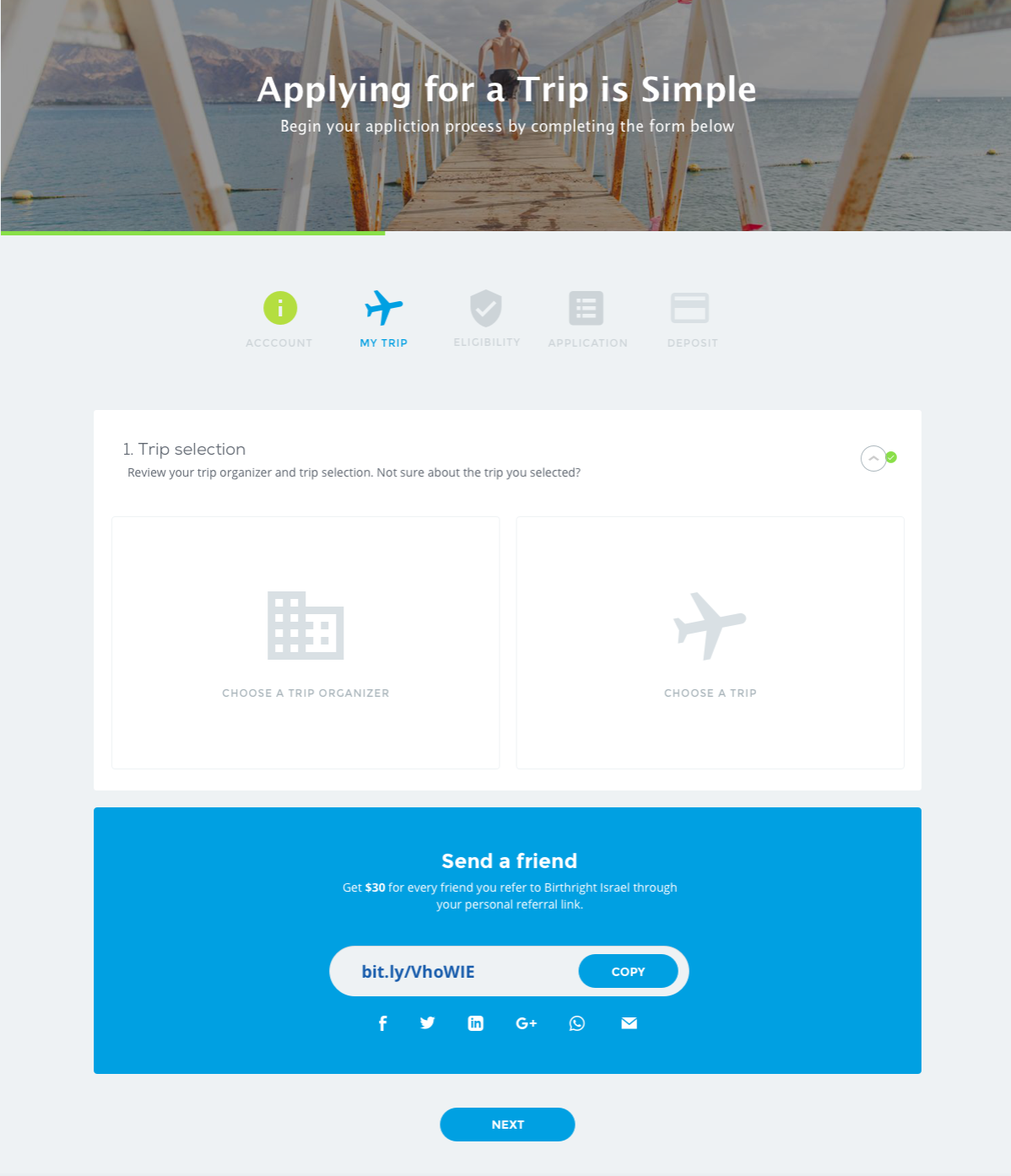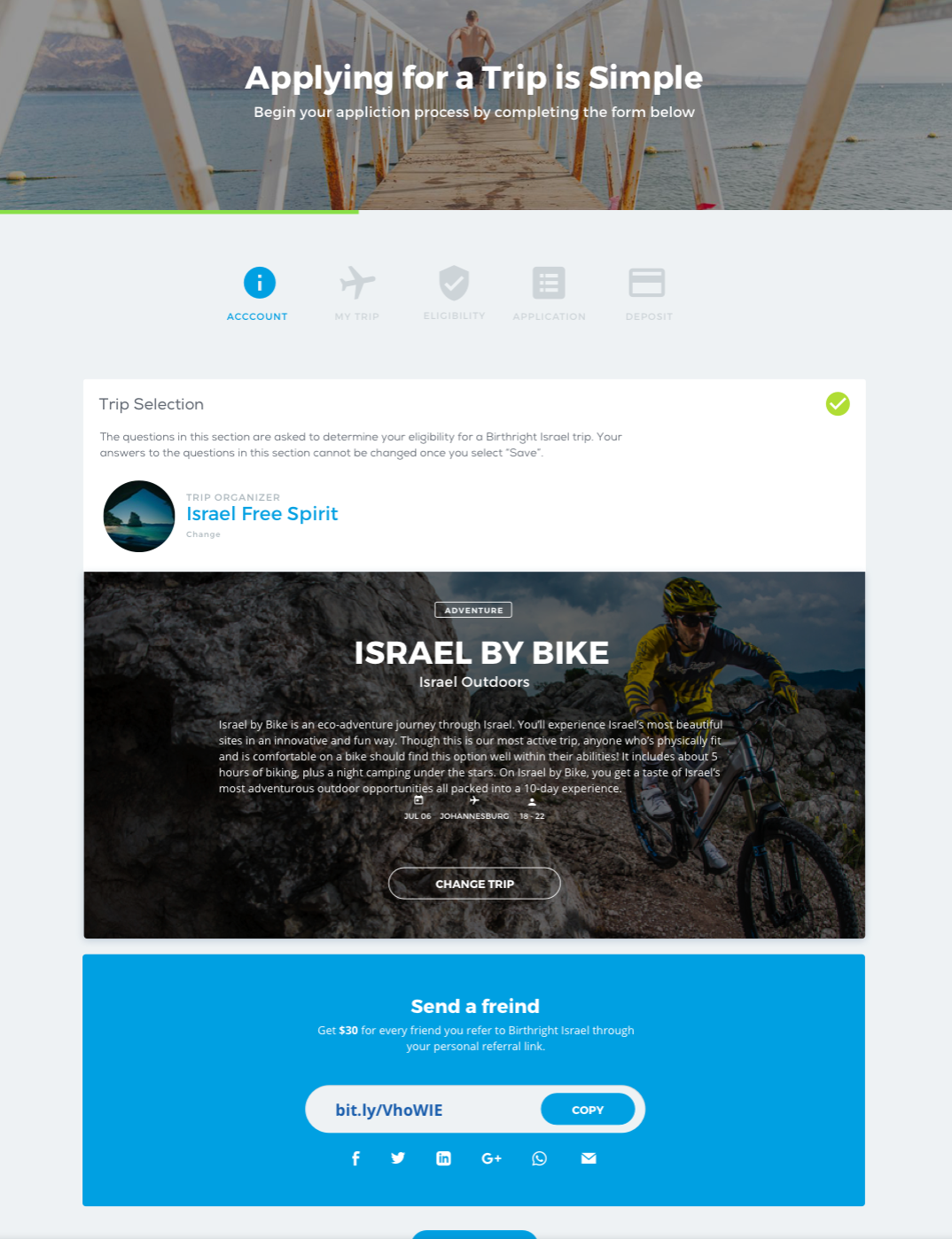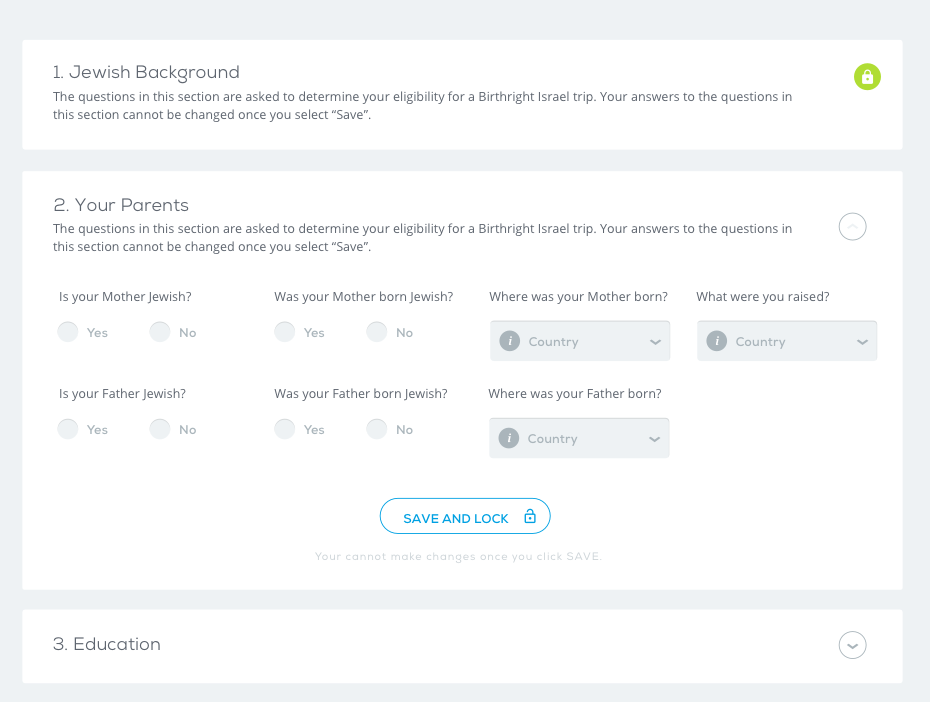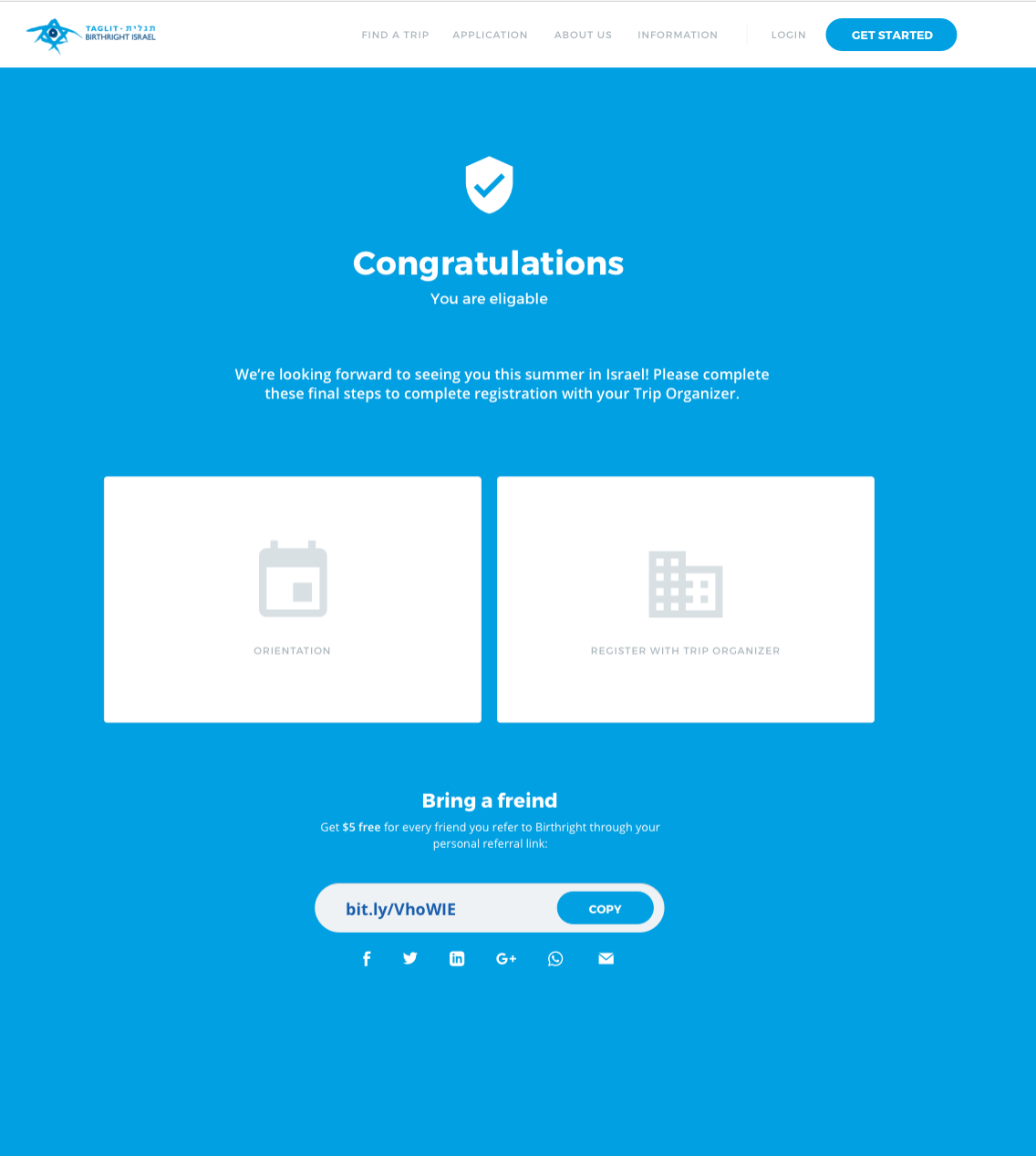 TEAM
Mendy Seldowitz

- Project Owner, Team Lead
David Yarus - Strategy


Glenn Grieves

- Project Management


Gal Reinfeld

  - Client Lead
Jesse Stein

 - Copywriter
Sruly Lipszyc - Product Designer
Tsuriel Eichenstein - Motion Designer
Shakti MB - User Experience Designer
Kelsey Hunter - Freelance Designer


Molly Hensley

- Freelance Designer
Contractors - Research, Product Design